Minister Ramatu, Thanks For The Grass To Grace
Posted on February 27, 2020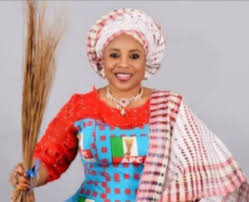 FAROUK OZIGI ONIMISI
Oh! The most important thing about me is that my life has been full of changes. Therefore, when I observe the world, I don't expect to see it just like I was seeing the fellow who lives next to my door. There is this complexity which seems to me to be part of the meaning of existence and everything we value. A chicken eats corn, drinks water, swallows pebbles, yet she complains of having no teeth. If she had teeth, would she eat gold?
Over the years, Nigeria has been dominated with men of different pedigrees. They dominate everything: religion, politics, leadership, culture, education, administration, to mention but six. The political context overrides the sinister of this piece.
So many men have made histories in the political cadre of Nigeria with only few women in the discourse. Nevertheless, the Next Level paradigm of President Muhammadu Buhari has not only brought women of substance but produced benevolent women who will break some narratives in no distant time. One of such women is the incumbent Minister of State for Federal Capital Territory, Hajia Ramatu Tijjani Aliyu (Ph.d) who has just lifted me from Grass to Grace within the short period I've met her.
Elaborating on her diligent roles in the society and as Honourable Minister of State for FCT, they are too numerous to mention. She usually gets me on a right page by these words: "politics will come and go." How many of us care about this?
The White Princess Ramatu Jummai Aliyu would have chosen to surround herself with mountainous fertile in Nigeria like some opportunists do but she as substitute, ventured into philanthropic projects: few of its kind in the historical discourse of Ministerial Imprints in her Kogi State nomenclature.
With the multifaceted nature of the White Princess Ramatu, it conforms with the proverb which says; if an arrow has not entered deeply, then its removal is not hard.
She made justice to the proverb which states that a person who does not bathe must know of it himself that he is dirty.
She equally displayed that it is a lazy man who says it is only because I have no time that my farm is overgrown with weeds. Hajia Ramatu is an indefatigable, resourceful, pragmatic and industrious Amazon, Queen Amina returned earning her Treasure Gold of Lokoja very soon.
Having secured a pensionable job for me, She keeps us going with the proverb which says a farmer who would not work inside the rain and would not work under the sun would have nothing to harvest at the end of the farming year.
The White Princess Ramatu Jummai is not only setting a good scores for herself but for mothers who always think of the future of their children especially when they are no more. We wish for more of her kind: those who appreciate their boss, those proud of the position given, those interested in making peace where it is lost irrespective of political parties, those afraid of leaving bad image on their family and above all, those who fear God and always willing to trail on His faculties.
Truly, conscience has no mother in-law. After playing significant role in the media for the present day Kogi State Government, I never knew someone was watching. As it is, words are not enough to render my positive reception. Forever loyal to you, mother and White Princess.
.Farouk Ozigi Onimisi wrote this piece from Kogi State