Music Star, Tito Da.Fire Involved In A Ghastly Car Crash
Posted on November 12, 2016
MICHAEL AKINOLA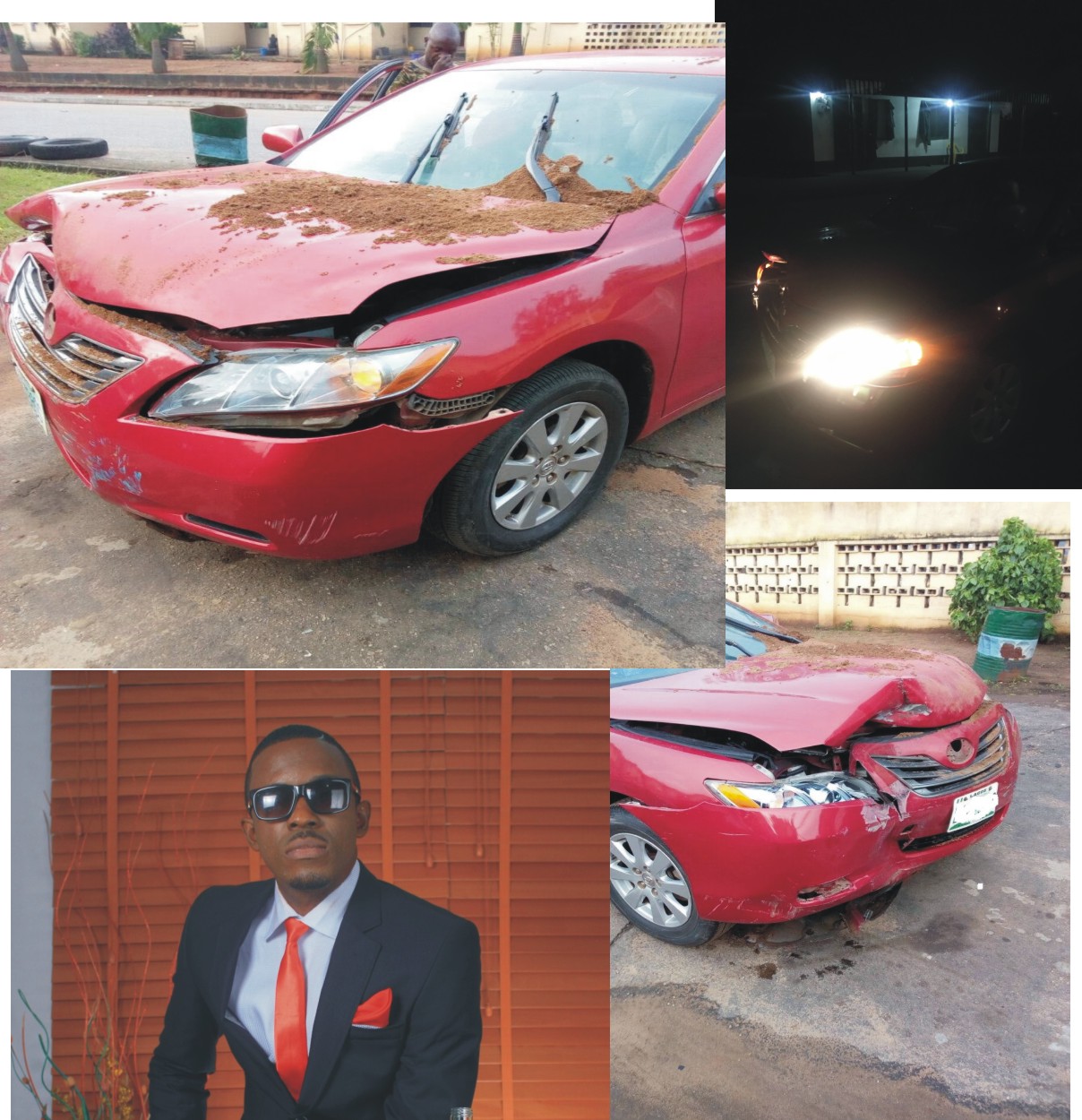 Popular Afro-pop singer and Grindiin Records CEO, Tito Da.Fire has escaped death by the whiskers as he reportedly crashed his car into a stationary barrier early Saturday morning.
This crash occurred in front of the Military Cantonment, Maryland, Lagos while the singer was on his way back from an event on the mainland.
Narrating how the accident happened, a soldier attached to the Cantonment, said they were on duty at the Cantonment barricades when a red Toyota Camry, popular known as Muscle, approaching the Mobolaji Bank-Anthony Way from Adekunle Fajuyi Way, Ikeja GRA, was nearly run over by a reckless truck driver.
In attempt to avoid the racing truck, the Camry ran into the Military barricades, while the truck driver did not bother to wait.
Corroborating the soldier's account, another eyewitness who was driving behind Titi Da.Fire's Camry, said the vehicle had two occupants who were helped out of the wrecked vehicle, as the driver was lying helpless on the ground after the soldiers pulled them out.
Tito and the driver were later rushed to a nearby hospital for treatment.
Tito Da.Fire alongside popular Mavin Records and RayPower FM DJ Chenz, were earlier seen at a night club in Magodo area of Lagos, where the "Imagination" singer performed to the delight of the crowd.
Efforts to speak with Tito Da.Fire proved abortive as his phone rang endlessly, while a call to his manager Tony "Don T" Anifite was not returned as at press time.