NDLEA Seeks Abia's Traditional Rulers' Collaboration In Fight Against Illicit Drugs
Posted on April 3, 2022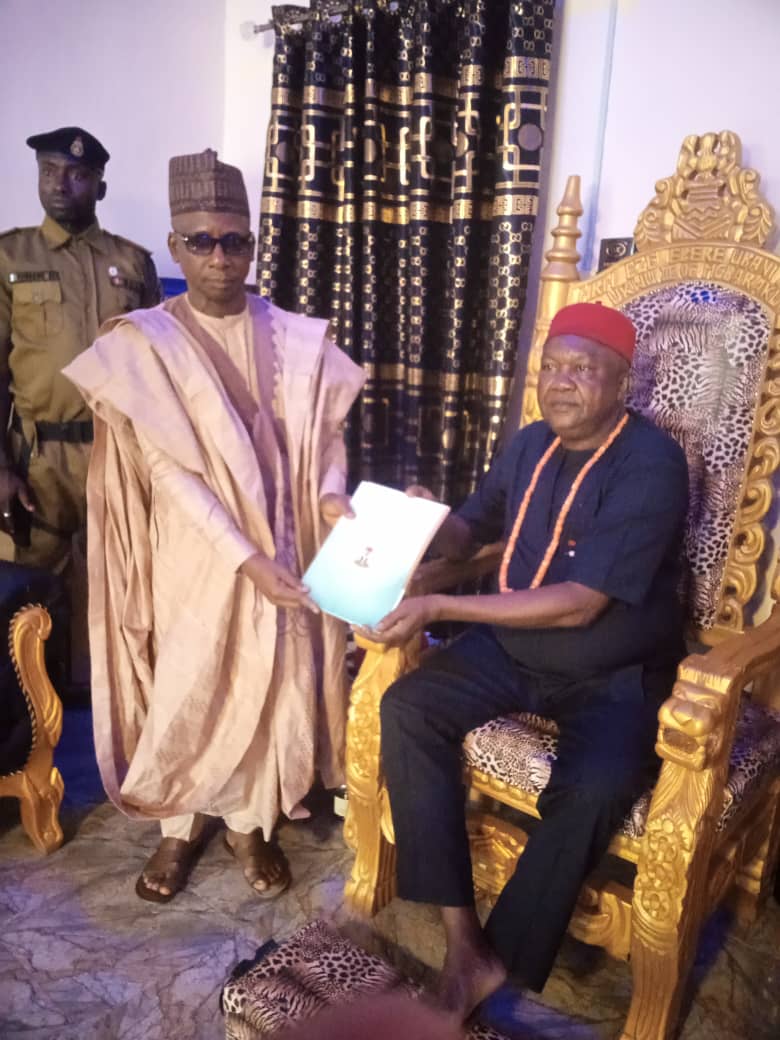 The National Drug Law Enforcement Agency (NDLEA) in Abia has urged traditional rulers and the public to collaborate with it to fight the menace of illicit drugs in society.
Junaidu Yusuf, the Commandant of the National Drug Law Enforcement Agency (NDLEA) in the state, made the call when he recently led a delegation to the palace of His Royal Highness Eze Ebere Ubani Akuma Ukwu III of Mgarakuma Autonomous Community in Umuahia South Local Government Area.
Yusuf, who appreciated the warm reception accorded his team by the traditional ruler, a retired police officer, commended him for bringing the sensitization to the grassroots level.
He called on other traditional rulers to initiate programs that would engage youths and sensitize them to the dangers of hard drugs.
The NDLEA official also presented the agency's national drug control masterplan to the traditional ruler as part of the ongoing nationwide campaign against drug abuse and insecurity.
He claimed that cannabis sativa had destroyed many lives in the country, as the rate of consumption of the drug and similar substances increased by the day.
He said cannabis sativa, which was abused in every local government area of Abia, was contributing significantly to mental health challenges for its users, forcing the agency to operate a rehabilitation center in Aba to take care of serious cases of drug abuse.
He said that every hard drug had negative side effects on the health of users, adding that they affected people in different measures and according to their bodily composition.
He urged parents to stop over-pampering their children and appealed to residents to volunteer information to the agency to help curb the kingpin of crimes, which is drug abuse.
Receiving members of the delegation in his palace, the Traditional Ruler lauded the efforts of the agency toward ensuring that the state was free of drugs, a critical pathway to achieving a prosperous society.
He expressed hope that the efforts being provided by the leadership of the agency would go a long way in uplifting the quality of life of the inhabitants of the state.
Ubani, who thanked the delegation for the show of appreciation, charged the team to remain focused on sustaining the momentum for a prosperous future.