Need To Retool Our Sports
Posted on May 21, 2020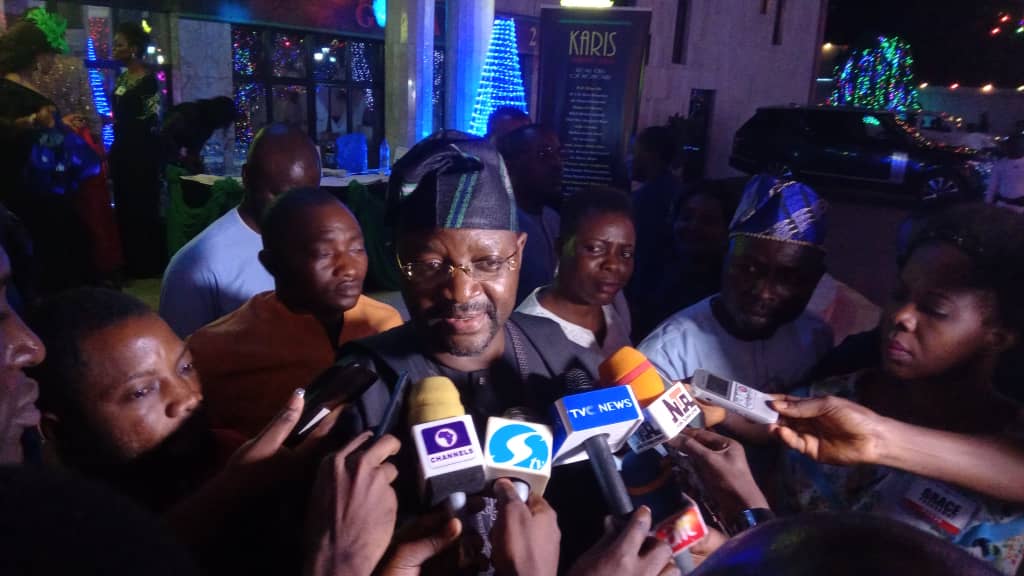 FRED EDOREH

The recent decision by the National Council on Sports to still hold the National Sports Festival this year is a great relief, not only for the huge monetary, physical and psychological investments already committed but mostly because the NSF had suffered too much disruption this decade. However, had the Council had time, it is even more imperative for it to have deliberated on how to reset the foundation of our sports to reposition it for better output. 

Time was, when the Federal and state governments invested hugely in new stadiums and sports facilities, hosted international events and our athletes performed fairly well in global competitions. For over ten years now, no reasonable additions have been made to the existing but dilapidated facilities, domestic sports activities have waned and our performance at the global stage has dwindled. Most worrisome is that there is little or zilch for meaningful professional sports business and careers. 

The situation calls for a new thinking to retool our sports. It can no longer be about who coaches the Super Eagles nor mere shortcuts to populism that go no distance nor bogeys that often only further erode the confidence of potential partners. These cannot support evolution into a thriving, commercially productive and globally competitive sports industry that we desire.

There are critical questions needing answers. Do we really have a sports industry? With what parameters do we evaluate its development, growth and progress? What is the volume of sports related economic activities at the federal level, in the states and local governments? Apart from persons employed in the federal and state sports ministries, councils, associations, federations, institutions and the elite football clubs, how many others does our sports provide reasonably steady livelihood for as professionals? 

What is the thrust of our sports sector? Is it only on presenting athletes for national and international competitions? Is it geared towards mobilising mass participation for public health and career benefits? Is it designed to grow into a veritable sub-economy to deliver job and employment generation, enterprise, wealth creation and tourism revenue in contribution to the National GDP? What is its business outlook for the attraction of both domestic and foreign investments? What are the existing policies and programmes towards pursuing these ends?

Even if focused on discovery and nurture of athletes, the capacity of our athletes to excel in global sports can only be a function of the spread of access to facilities and quality of coaching available to our young people in schools and communities. But what is our inventory of critical facilities, training programmes and coaches education? What structures and investments do we have in place to support the graduation of amateur and intermediate athletes from the domestic environment into world beaters?

Sports does not grow on its own. It thrives by mobilising resources from cross sectors to which it also symbiotically delivers platforms for gainful enterprise. It was perhaps for this reason that the Minister of Sports convened an Inter-Ministerial Interactive session on sports, but nothing more has been heard. That needs to be deepened.

Seeing the dearth of facilities in our primary, secondary schools, universities and communities, we can establish a fund from which schools, clubs as well as state and local governments can draw at liberal terms to provide lacking facilities and upgrade existing ones to support youth, amateur and professional sports. Same can be extended to the sports media sub-sector whose productions and broadcasts are critical inputs for the promotion of sports. 

Even in the present and coming difficult economic times, a number of incentivized strategies on government and private sector partnership can be designed to achieve this. A spread of basketball, tennis, volleyball, squash, handball, cricket courts, swimming pools, multi-purpose indoor sports halls and mini sports centres across schools and communities will mean businesses, jobs and employment opportunities in sports construction, supplies and maintenance services with value added to the economy. 

Wide access to facilities will escalate mass engagement and domestic sports tourism which will in turn raise the cache for contents and broadcast products and attract brand association and sponsorship investments to sustain and further grow the sector. 

If we can mobilise just about 10% of our 200m population into active involvement in sports through access to facility and training, that would mean a market of about 20m people who are sure to buy at least one sports wear a year. That would mean business for our local sports wear manufacturers, the textile industry, equipment retailers and sundry service providers who will employ others and pay taxes too. Only God knows if the sports were to be paraded that at the sports festival would all not be imported, but the council can even have a consensus on patronising producers.

Such is the ecosystem of sports in the context of nation building, the disregard of which will leave us continually shuttling in the crypt, straining into the next and next international competition and returning with low results. But we would only be borrowing time. To make meaning of our sports industry, we surely will have to come back to the hard, critical fundamentals. This global lockdown gives us an opportunity for the reorganisation of our world.