Nepotism Bane of C'River Civil Service –PDP Gov Aspirant, Imah Nsa-Adegoke
Posted on May 6, 2022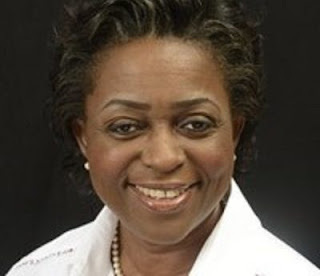 A governorship aspirant of the Peoples Democratic Party, (PDP) in Cross River State, Mrs Imah Nsa-Adegoke on Friday said the bane of the civil service was nepotism which she said was killing the state's civil service.
Speaking in Calabar during a meeting with Vice Chairmen and Secretaries of the PDP from the 18 Local Government Areas in the state, she said, "Right now, we are not addressing the root cause of low productivity in our civil service which are nepotism, no promotion and increment in salaries and no payment of gratuities after retirement.
"It is easy to blame politicians at the federal level but we must begin with ourselves and our state where people get employed because they come from the same LGA with the powers that be. 
"There are also too many stories of the wickedness of politicians who have refused to pay pensions and gratuities of people who have worked for 30, 35 years for the state civil service.
"We can't be wicked to old people after taking their taxes at source, when they have used up their strength and productive years for the state, you decide to hold their pension and gratuities, it is unfair and unjust."
She said if she becomes the governor of Cross River, she would critically look into the issue of environment in the state, adding that she was very sad with the level of depletion of the state's natural environment.
"The environmental situation in Cross River is really sad because everyday our wonderful trees along Boki that were so huge and formed canopies all over the place are felled thus depleting the forests.
"We are not talking of just the trees, we also lose a lot of flora and fauna including endangered species, medicinal herbs that would have been useful for the treatment of so many ailments.
"As governor, we would start by identifying the expanse of land and forest we have lost through a geographic positioning system; the good thing about satellite imagery is that it gives you the image before and after.
"I am hoping that from the report  we get, we will be able to do something about our environment and if we really need to imprison a few people, we will," she said.
On tourism, she said she would invest in it, and redefine it.
"We will sit with the hoteliers, art and craft village and business people to ensure that tourism in the state is profitable without destroying the moral fabric of the state," she said.