Nigerian Traders Send SOS To Ghana's President Over Threat
Posted on September 15, 2021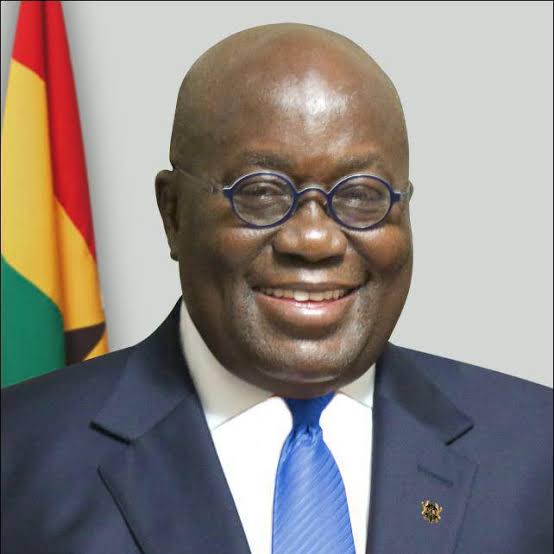 There seems no end in sight for the resolution of the dispute between Ghanaian traders and their Nigerian counterparts as Ghanaian traders have once again threatened to lock up more Nigerian shops over what they called the breach of the agreement by Nigerian traders of a Ghana- Nigeria joint committee set up to resolve the dispute.

For about two years now, many Nigerian retail shops in Ghana have been locked up by the authorities in Ghana.

Reacting, Nigerian traders in Ghana, under the banner of Nigeria Union of Traders Association Ghana (NUTAG) faulted their Ghanaian counterparts.
A Press Release by NUTAG, jointly signed by its President, Chief Chukwuemeka Nnaji and Secretary-General, Comrade Evaristus Nwankwo described the allegation against their members as false.

NUTAG explained what really happened "We were invited by the Hon. Minister of Trade and Industry last month for a brief on the outcome of the last Bilateral meeting between Ghana and Nigeria held in Accra on 31st May 2021 and we respectfully honored the invitation even though it was at a short notice.

"At that meeting, we were handed what was referred to as the final communiqué of the aforementioned bilateral meeting. He also told us that a joint implementation Taskforce will be inaugurated immediately.
"We tried to raise issues with the said final communique and terms of reference. But all our effort was not entertained as the Minister explained that the only authority that can alter anything on the documents is the Inter-Ministerial Committee made up of both Ghanaian and Nigerian government representatives.
"To let peace reign, we agreed to start the process and thereafter, seek an amendment to some of the clauses that altered the concession that was originally agreed at the bilateral meeting which was succinctly captured in the speech of the Rt. Hon. Speaker of Ghana's Parliament to the Nigerian National Assembly members when he visited Nigeria immediately after the bilateral meeting.
"You will recall that Mr. Joseph Obeng, the GUTA president, broke the agreement we reached at the bilateral meeting, urging the two-trade unions not to go to the press any longer until the two governments make the final statement on the outcome of the meeting.
"While NUTAG received the Honorable Speakers statement as a relief to several years of agony and sorrow our members and indeed other Nigerian traders suffer in Ghana, GUTA president descended on the Rt. Hon. Speaker and said so many things which are in the public domain.
"Again, we had a brief meeting of the Joint implementation Taskforce at the same venue immediately after the Hon. Trade Minister left. We agreed to reconvene in two weeks. However, we were invited just three days for an emergency meeting at which we were handed the document. This document states specific task we are expected to perform; including
That NUTAG should go and collect all the Business documents of our members, including their tenancy agreements of the respective shops or stalls.
That the concession now is just to allow our members who have not registered with the GIPC to stay out the remaining days, months or years of their tenancy agreement after which they are supposed to pack out because the rent for those shops shall not be renewed and will not be allowed to rent shops anywhere in Ghana.
"After politely raising objection to the stance by the other side of the committee to profile Nigerians first without first opening the shops or consider our legitimate concerns as prescribed in the ECOWAS protocols, we are being vilified.
"Even as we were requesting for time to enable us obtain a comprehensive audit of our members who are languishing from the impact of prolonged shop closure the other side of the Taskforce refused us sufficient time. But were only interested in our compliance without complain.We were given about four days to do that. We tried to request for more time but it was refused.
"We rose from that meeting and went to report to our members who sent us and it was resolved that we will submit our business documents but not until we consult with our government to know if actually, they are part of the agreement to send thousands of Nigerians back home in a very bizarre circumstance.
"We requested for time of course they said they are giving only one week after which no such request will be entertained again.
"By this time, we sensed that GUTA's original demand of eradicating Nigerian traders from Ghana has gained much speed and so we requested to be given opportunity to appeal to the Inter Ministerial committee of both countries through our government for some of the clauses to be looked at again. The reason being that GUTA president told us point blank that according to the law, everywhere in Ghana is a market and so it then means that we are back to square one of no $1m investments or its equivalent in equities, no trading in Ghana for ECOWAS nationals.
"We want to state unequivocally that our request was granted by the two co-chairmen of JIT. We are therefore surprised by this latest outburst by GUTA that NUTAG has rejected the concession given to them. We have been taken aback by a press statement by GUTA, threatening to take the law into its own hands by attacking and forcibly removing Nigerian traders from wherever they are found in Ghana.
"The threat is unfortunate and we call on the President of Ghana, his counterpart in Nigeria, the ECOWAS Commission and indeed the international community to strongly condemn it.
"We are particularly concerned about this latest threat because UTAG has since 2007 been issuing and carrying out attacks against Nigerian traders in Ghana. The use of such violent measures has not ended for any of the traders from the two brotherly countries".
Against the background of the latest threat by Ghanaian traders, Nigerian traders in Ghana have appealed to President Addo Dankwa Akufo-Addo "to urgently intervene and prevent GUTA from attacking our members as they have promised in their last press release"
In their words "We are appealing to His Excellency not to succumb to people who want to railroad him into an exercise which is purely an eviction disguised as concession. We also call on the security agencies in Ghana to take note of the threats and help address them appropriately.
"While GUTA was quick to attack Nigerian government when Nigeria borders were closed as a result of the way small arms were being smuggled to support the insurgency going on then, they have remained silent on the unilateral imposition of excessive duties by the Republic of Benin on goods passing through their territories over three months now and Ghana borders that have remained closed for over one year now.
"If this exercise is carried out, thousands of Nigerians will be made to suffer going back to Nigeria with little or nothing as many of them had their shops locked for almost two years now.
"Please, your Excellency, we are also your children by virtue of you being the current chairman of the ECOWAS Heads of Governments. We are equally calling on the government of the Federal Republic of Nigeria to come to our aids."
It would be recalled that during his presentation of Letters of Credence to President Akufo-Addo, Nigerian High Commissioner to Ghana, Ambassador Ibok-Ete Ekwe Ibas had said "Although relations at the retail-trade level have experienced some disputes, the needed attention towards a resolution is being given at the highest level. I commend your efforts for the providing a platform to address the retail-trade impasse, which is currently receiving attention by the Trade Ministers of both countries."