Ola Western: Sterling Youth Of All Times
Posted on September 16, 2022
FASHINA SHAKIRU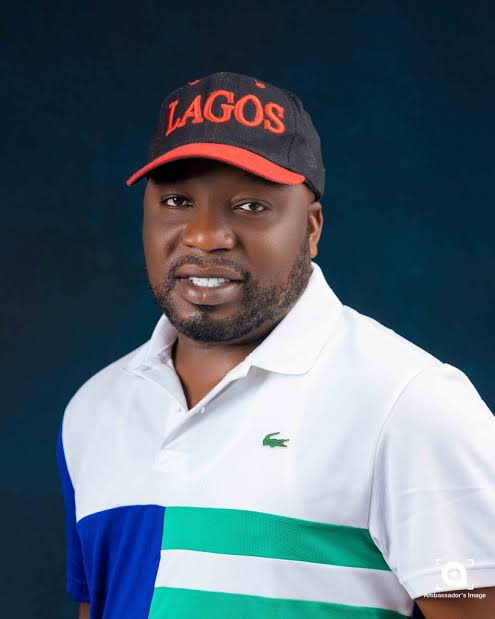 I have been hearing about Ola Western, who is vying for a political seat under the auspices of All Progressives Congress, Lagos State House of Assembly, Amuwo Odofin Constituency 01, but not until I had my first contact with him recently at the National Inland Waterways Authority, NIWA, Area office, Marina Lagos, where we (Mile 2 Community Youth) met with the management of the agency concerning the Ecological Fund Project, Mile 2 Jetty Terminal  Built for community purpose.
The purpose of our meeting was a way forward on how the host community will benefit from the project. Hon, Engr. Folorunsho Olaitan Segun, (Ola Western), who is set for Amuwo odofin Constituency 01 seat, Lagos House, is a man who shows that he is competent, sound, ready to serve, and represent his people.
In the boardroom, while addressing the matter in a very passionate, calm, diplomatic sense, he ensured that his Constituency was properly considered. Even when he was yet to formally acquire the mandate to represent us in the LAHA, he has the sterling quality for the proper representation of the youth, which Amuwo Odofin Constituency lacks. He shows the position of being ready to work. His negotiating skill was top notch, showing he is a highly intellectual person with soft-spoken looking in white cotton material.
He will make a good representation, if Ola Western, a certified Engineer, Administrator, and Politician is given utmost support and votes come next year election. He will bring the paradigm shift of youth centered programme, which that upscales youth development for self reliance. One of his words that hit my mind was, "lt is our land, the land belongs to us. I have nothing to offer them. These are my people, they are my constituency, and they must be properly engaged and considered in any decision NIWA wanted to make about this project. They are ready to work, protect, manage and sustain this project for the betterment of this community".
His stance was primarily for peace and to ensure the youth of the community were never being sidelined and cheated. He has shown that he is a leader, who is ready to serve, represent and defend his people at all costs.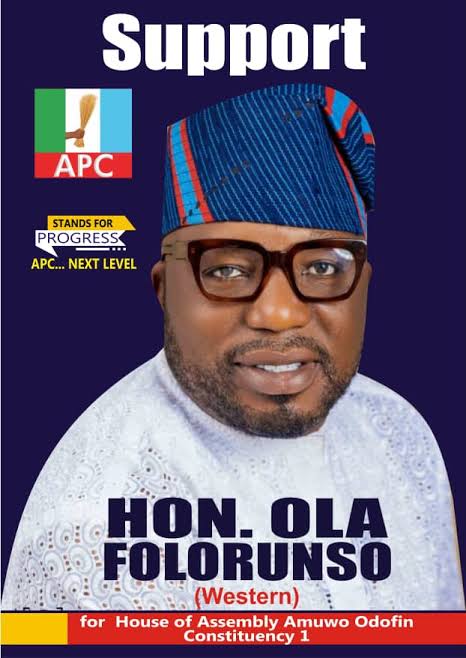 As the electiin campaign kicks off, with iota of no doubt, Ola Western of Amuwo Odofin will surely place Amuwo Constituency in the best state armed with his technical experience in Lagos State House of Assembly, which is the most highly sophisticated Assembly in Nigeria. He has convinced the youth beyond reasonable doubt as someone who has the mind of the youth. I am sure this is a preferable candidate to represent Amuwo Odofin.
Let's not forget that, he is a politician to watch out for on the floor of the House with exposure for legislative activities and managerial experience, which will definitely position him to push the interest of his people in the hallowed chamber.
Ola Western, a man who upholds the principles of participatory democracy and commands large followers, is the right man for the job.
Categorised as : Opinion, Politics
No Comments »