Ooni of Ife's Father's Day Gift To Unity Market In Lagos, As Hopes Alive Initiative Commissions Water Project
Posted on June 21, 2022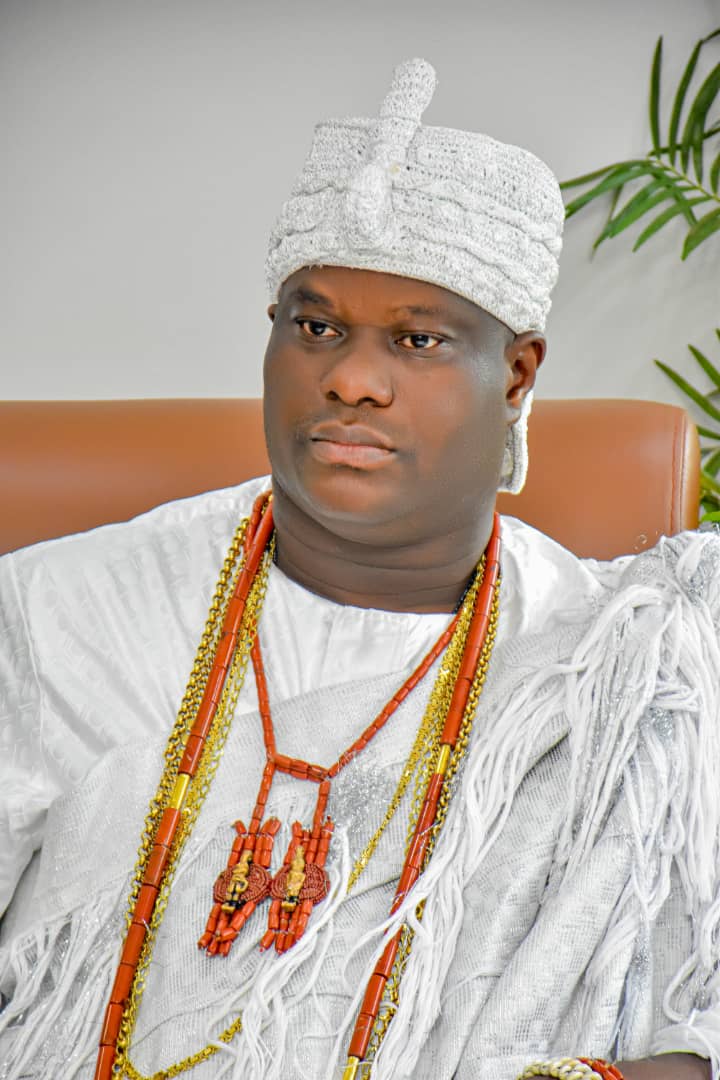 What could be described as a gift from a father to his children was on Sunday handed over to the market men and women at the Unity Market at Kola area of Agbado in Lagos State.
There is no doubt stakeholders at Unity Market would forever be grateful to His Royal Majesty, Oba Adeyeye Babatunde Enitan Ogunwusi, Ojaja II, who in his magnanimity make provision for the construction of a modern borehole for the use of the people in and around the community where the market is located.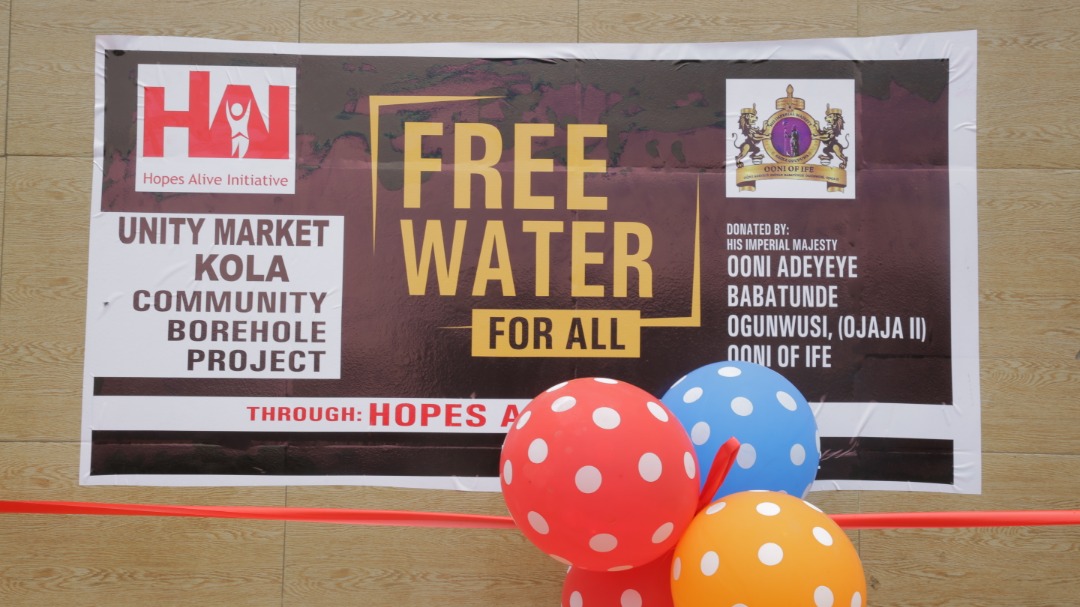 The commissioning of the water project was so unique as it was done on a Sunday when the world was marking the 2022 Father's Day.
P.M. EXPRESS can report that the traders at the Unity market was so happy to receive an unexpected gift of the modern borehole from the Ooni of Ife as the construction of the borehole was the least expected at this period, but having seen what the Ooni of Ife did through the Hopes Alive Initiative, it was joy unlimited for them.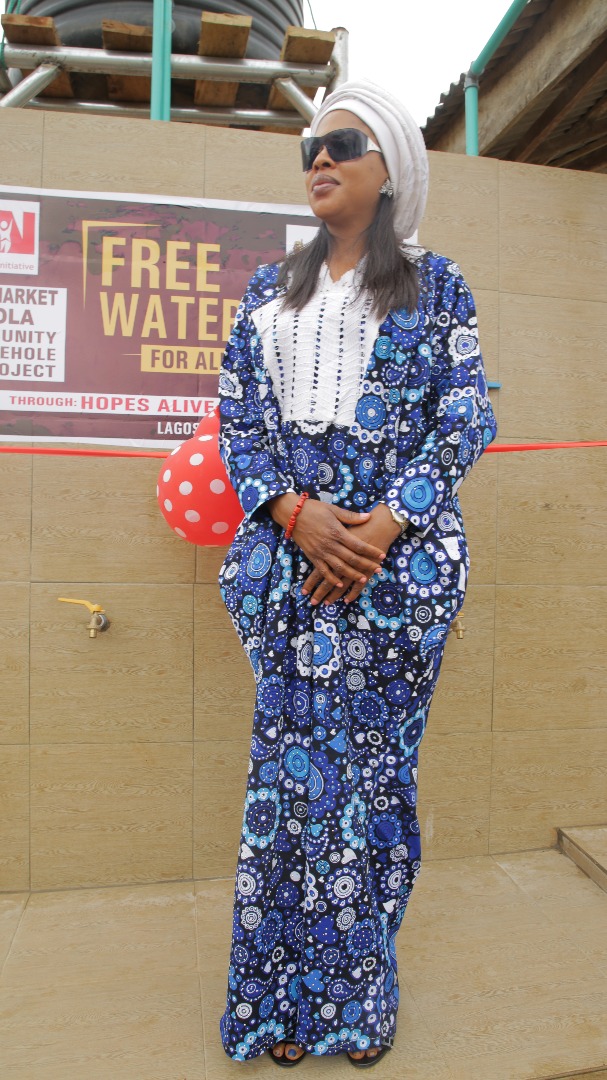 The Deputy Convener of Hopes Alive Initiative, Princess Temitope Adesegun told the trading hat it has always been the delight of Oba Ogunwusi to put smiles on the faces of his subjects, hence the directive for the non governmental organization to construct the borehole for the usage of the market people in Kola and other areas which have benefited from the Water for All project of the Hopes Alive Initiative.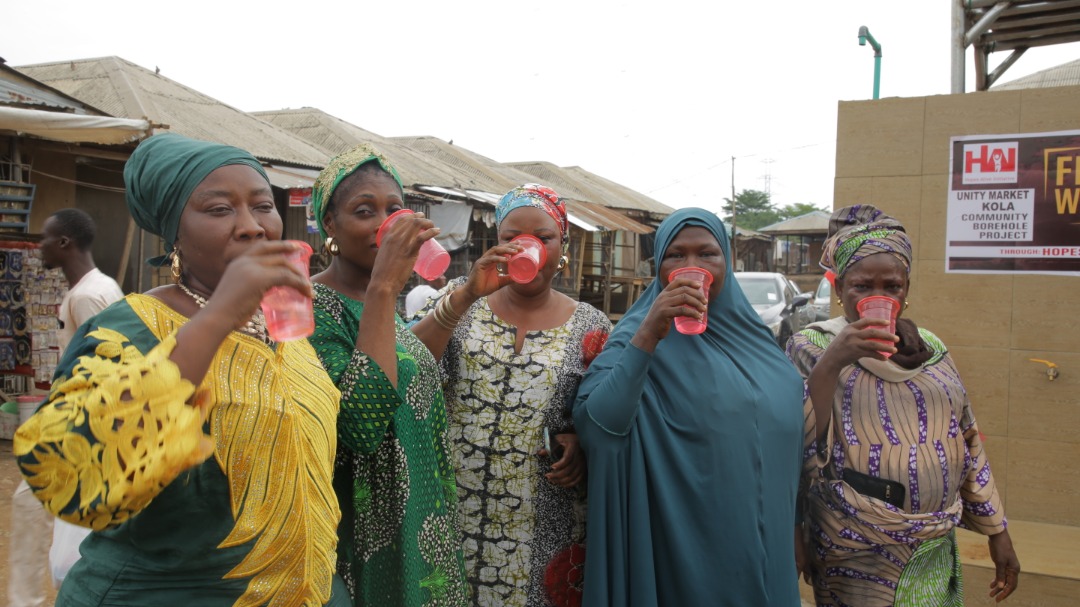 "We can only thank the Almighty God for given us the opportunity to do this for the people, and what a beautiful way to celebrate the Father's Day as we dedicate this water project through the Hopes Alive Initiative governed by our own father, an incredible great king, the Ooni of Ife, Oba Adeyeye Babatunde Enitan Ogunwusi.
"We thank God Almighty for bringing this everyday need project into reality. Who are we going to dedicate this project to other than all our fathers, and all the market men and women at Unity Market," Princess Temitope Adesegun said.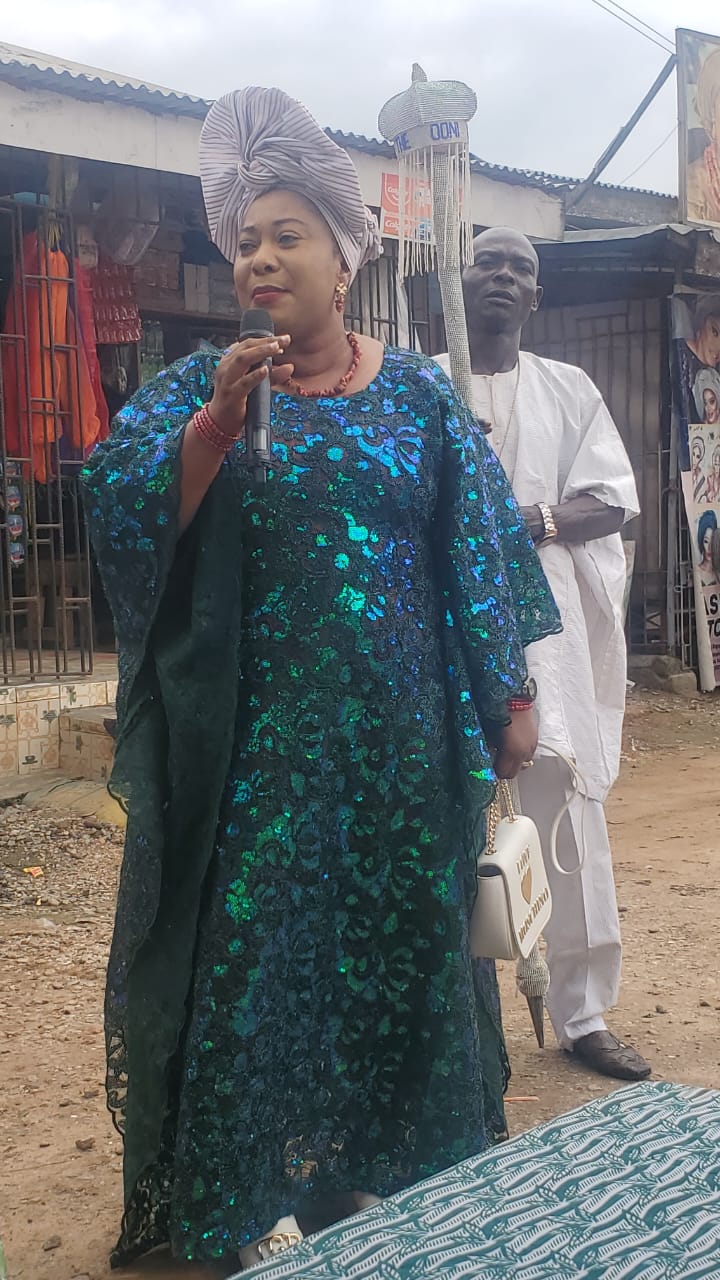 Princess Adesola Ogunwusi Morenikeji Shoremekun, accompanied by her darling husband, Prince Ayo Shoremekun, commissioned the water project.
She described His Royal Majesty, the Ooni of Ife as a king whose act of philanthropic has been with him since childhood, adding that she was not surprised that when Oba Ogunwusi was enthroned he has to continue what he knows how to do best; by helping the needy.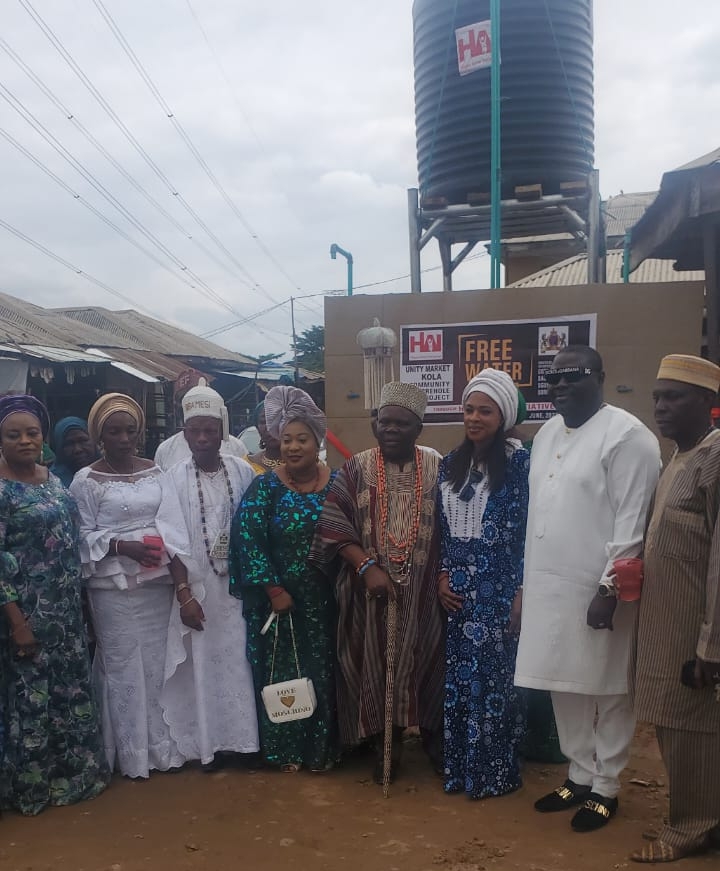 His Royal Majesty Oba Adekunle Abebowale Agboolu of Agbase- Ife, who was one of the dignitaries at the commissioning, praised the Ooni of Ife as a king after the welfare of not only his people in Ife Kingdom but humanity in general, while another dignitary, Oba Taofiq Olamileka, Obamesi- Oranmiyan of Ife enjoined men and women at Unity Market to put the water project into judicious use and also put in.place a maintaining culture that will see the project being in use for a long time.