Oshoala Donates Wheelchairs To Para-Soccer Athletes
Posted on July 21, 2021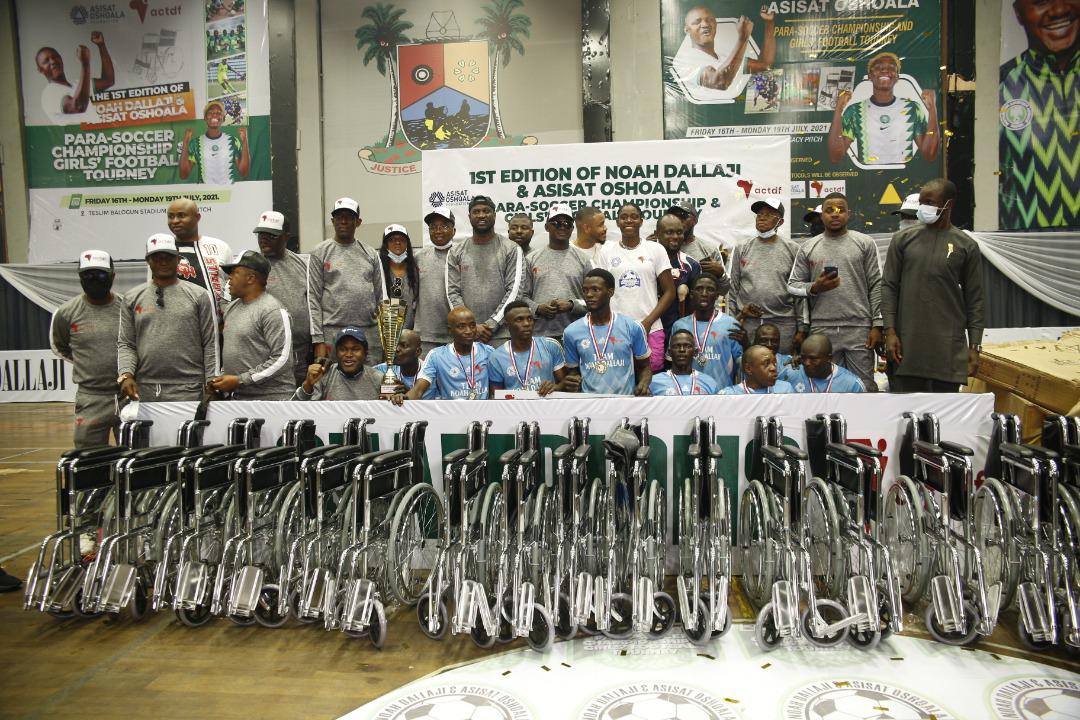 Captain of the Super Falcons of Nigeria, Asisat Oshoala, who is the current reigning African women's player of the year, has donated wheelchairs for para-soccer players after her summer tournament. 
The 26-year-old striker, who is the only African to win the UEFA Women's Champions League with Barcelona, organised a tournament for Para-Soccer athletes and girls, while also donating wheelchairs for the para-athletes.
The former FC Robo Queens star is the CEO of the Asisat Oshoala Foundation, which is set out to give hope to the African girl-child through education and sports, had taken her philanthropic act beyond girls and decided to award amputees as well.
Asisat Oshoala and her foundation organised a four-day event tagged Para-Soccer Championship and Girls' Football Tourney, and the final day saw dignitaries like Mrs Bolanle Ambode, Engineer Noah Dallaji, founder of ACTDF, Peter Okoye, Ayo Makun and many others.
For the Para-Soccer Championship, Team Noah Dallaji defeat Team Asisat 1-0, to win the tournament and got a prize of one million Naira, while the winning team and other participants also got a donation of 100 wheelchairs.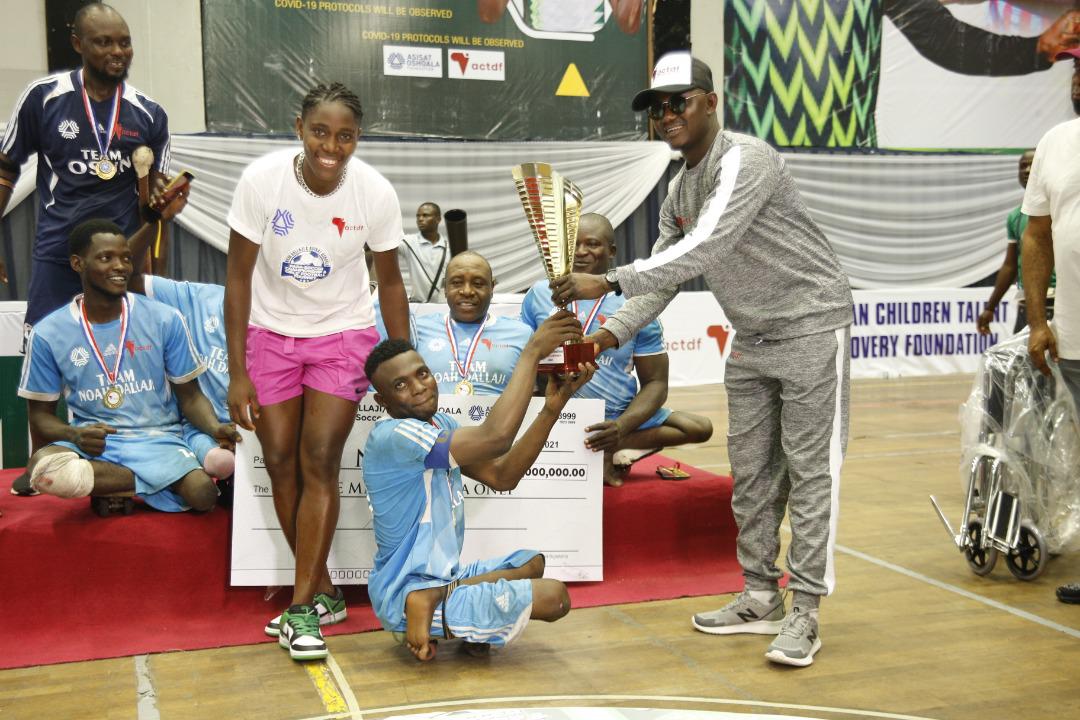 For the other competition, Oracle Queens were two-nil victors over FC Phoenix Queens, and the champions also got a cash prize of one million Naira.
The Asisat Oshoala Para-Soccer Championship and Girls' Football Tourney was the first edition, and the Super Falcons captain hopes to continue this event for a very long time.