Ossy Angels Are Champions Of 2020 Asisat Oshoala Foundation Football4girls Tourney
Posted on December 4, 2020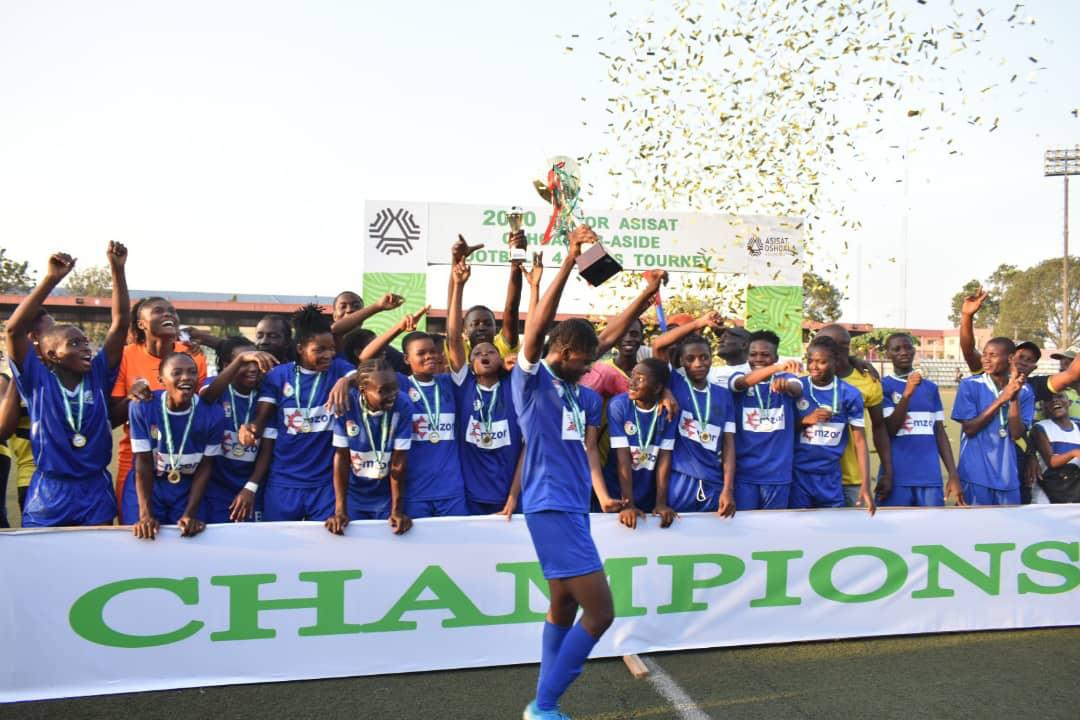 Ossy Angels finished as champions of the 2020 edition of Asisat Oshoala Foundation Football4girls Tournament after defeating Victory Queens to win the grand prize.
The final was played at the Agege Township Stadium in Lagos on Thursday.
Before the final, the third-place match ended goalless between Phoenix Queens and SGH Queens. It was the FC Phoenix Queens who came out tops, winning 4-2 on penalties, to finish third in the tournament put together by Asisat Oshoala Foundation..
Ossy Angels left no one in doubt of their readiness to win the tournament as they had a clean sheet from the their first game of the competition. In the final encounter, the first goal came in the 38th minute for the Ossy girls.
The second goal was scored in the 46th minute and 6 minutes later, the eventual champions scored the third goal.
Ossy Angels star, Onyenezide Esther was named the Most Valuable Player (MVP), following an impressive performance in the semifinal and the final.
The winners went home with the sum of one thousand dollars.