Oyi/Ayamelum APGA: Interrogating The Rebels As The Plot Thickens
Posted on July 30, 2022
DR. CHUMA-ODILI HARRIS (OGENE IGBO)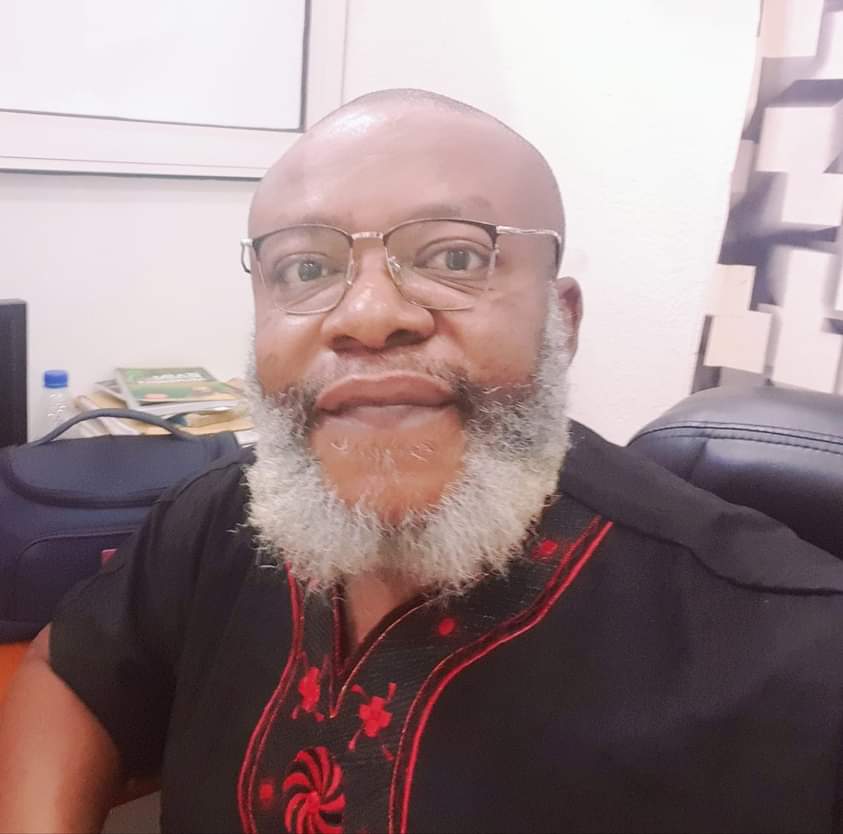 "The beneficiaries of APGA Government in the last dispensation, the latter days millionaires are hellbent on destroying the party."
It is an act of wickedness to destroy the ladder that led you to greatness. This shrewd behaviour has become unarguably notorious in Anambra North chapter of All Progressives Grand Alliance, APGA. The situation has become more intense and complicated.
As a critical stakeholder in Oyi/Ayamelum APGA, I have chosen to use this medium to call on the leadership of the APGA both at the State and National levels to work towards the advancement and survival of the party in Oyi/Ayamelum Federal Constituency. The State and National Assembly elections in 2023 should be taken seriously for the survival of the APGA in the region.
Also, I wish to condemn in strong terms the divisive gathering of factions within the party and resolved to call on all factional leaders to bury their individual interests and come under a united APGA in Anambra North Senatorial District. I strongly disagree and condemn actions by some persons in leadership positions of the party, who work with other political parties in the zone and are currently romancing other parties thereby engaging in anti-party activities and causing confusion among APGA members. It is no longer news that some of the aspirants, who lost in the APGA primaries, are currently harvesting APGA members including but not limited to party LGA Excos and political appointees. They have discretely hijacked some critical APGA structures in the zone and are reportedly set to launch massive attacks on perceived political opponents.
Surprisingly, some notable names and faces, who are APGA members, are now working against APGA flag bearers in the forthcoming general elections. These are individuals, who have benefitted hugely from the ruling party; people who became millionaires and enjoyed all that the party had to offer. They are out there on the streets at night planning how to destroy the APGA party in Oyi/Ayamelum Federal Constituency. They go about serving the whims and caprices of the major opponents of APGA's frontline candidates for the 2023 elections. APGA leaders should wake up, and do the needful, before it's too late.
A repeat of what happened at the last general elections in 2019 should be halted. During the last general elections, it was generally reported that some people, who held top positions in APGA, and political appointees, mobilized and voted against the APGA candidate for Oyi/Ayamelum Federal Constituency. In their folly, they alleged that the candidate did not carry them along, but that was a fallacy. They voted against the candidate because he defeated their paymaster at the primary election. They worked against the APGA candidate to assume vintage position towards promoting their personal ambition.
Without mincing words, uneasy calm pervades the APGA Oyi/Ayamelum because of undue interference by some factions and groups within the party who are working for other party's flag bearers.
To this end, some concerned stakeholders of APGA in Oyi/Ayamelum Federal Constituency have resolved to fish out any Exco members who are working against the party candidates, and recommend punitive measures.
Concerned stakeholders in Oyi/Ayamelum are calling on all APGA faithful to support all APGA candidates. We should not be distracted by the antics of selfish politicians who are desperate to destroy the party that catapulted them to stardom, and made them millionaires. Any attempts at breaking the ladder of virtue will be fiercely resisted.
Ekenem!