Painter Who Strangled CAC Lady Evangelist, 69, Sentenced To Death 
Posted on March 17, 2023
MICHAEL AKINOLA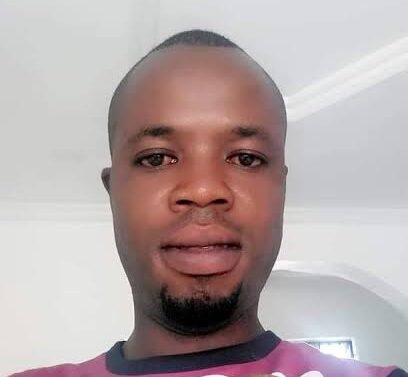 A 37-year-old painter, Olaniyi Abegunde, who allegedly strangled a 69-year old Lady Evangelist, Grace Ajibola of the Christ Apostolic Church (CAC), Oke Imole, Agbeni, Ibadan, Oyo State, will now have to die by hanging. 
P.M.EXPRESS reports that it was the judgment of the Oyo State High Court, which found him guilty of armed robbery and murder having killed her few weeks to her 70th birthday in her home in the morning of Tuesday, 17th March, 2020.
Justice K. B. Olawoyin of the Oyo State Fiat Court 3, sitting at Iyaganku, Ibadan, on Thursday found Olaniyi guilty of the two counts of armed robbery and murder and convicted him on the two charges.
In his judgement, Justice Olawoyin told counsels that since the charges border on capital offences, there would not be a need for allocutus from counsels and ruled that for each count charge, sentenced Olaniyi to "death by hanging by the neck till death or by lethal injection".
The Court held that the prosecution led by Mrs. K.K Oloso – Olayiwola, Deputy Director of Public Prosecutions, at the Oyo State Ministry of Justice and S. A Osuolale, had proved their case beyond reasonable doubt that Olaniyi committed the alleged offences, adding that the testimony of the five prosecution witnesses, including Dr Clement Abu Okolo, the pathologist from the University College Hospital, who conducted an autopsy on the late evangelist aligned with the testimony of the defendant himself and that of his two other witnesses.
Justice Olawoyin had further held that Olaniyi failed to prove his assertion that he was tortured to make his confessional statement, holding that his claims before the court were outright falsehoods as his testimony matches what he wrote in his statement. There was no proof of him being tortured.
He had been found to have used one of her cards to withdraw N120,000 in three instalments of N40,000 each from her account barely an hour after murdering evangelist Ajibola, and the images from the CCTV of the ATM in a bank near the deceased house, showing Olaniyi's image was presented by the prosecution as evidence.
Olaniyi was arraigned in March 2021 after his arrest in Akure, Ondo state on March 25 2020 when he was 34 years old after he killed evangelist Ajibola, a retiree, who he used to run errands for after discovering over N2 million in her bank account and had fled with three Automated Teller Machine (ATM) cards, MTN SIM card and other valuables belonging to her.
According to witness testimony, the deceased had engaged Olaniyi's services in November 2019 as a painter and being impressed by the excellent job he did, had taken a liking to him, he became a regular face in the house; running errands for her including going to the ATM to collect money for her, driving her car and eating in her house.
On one such errand, he decided to check her account balance and found she had over N2 million, which led to him killing her a week later by hitting her with a stick, which was recovered by the Police and strangling her before absconding to Akure.
That brought the three years trial of the convict to an end.