PCPP: Soludo's Projection For Development
Posted on August 5, 2022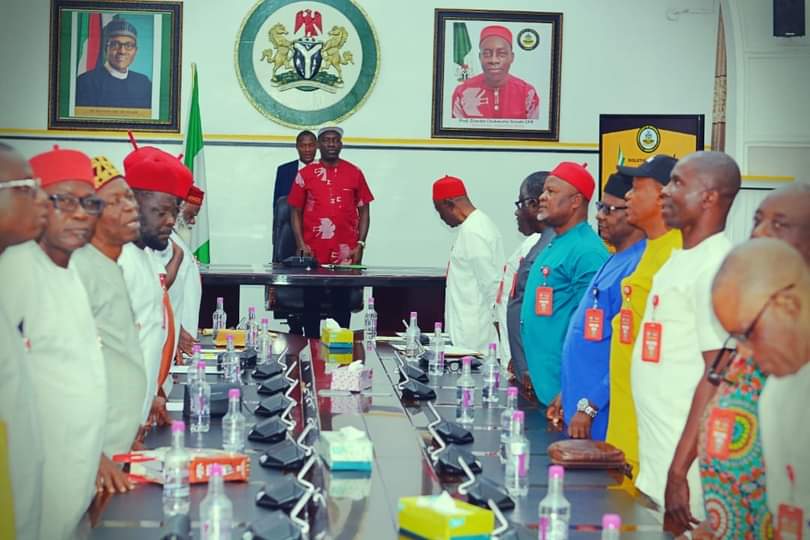 The PCPP stands for Private, Community, Public Partnership. In a more pragmatic sense, Soludo calls it the "Neni/Nnewi Model". For context, Neni is a town in Anaocha LGA where major infrastructural gaps have been filled by community efforts. From tarring about 26km of roads, the community is already projecting to reorganise their Primary healthcare system and educational system through providing logistic assistance in the form of turnaround maintenance of existing structures and erection of new ones where necessary. All this at private and community expense.
For Nnewi, the general "think home and act home" philosophy mainstreamed by government borrows largely from the examples of illustrious sons and daughters of Nnewi. From investing in the industrial sector to shore up the productive base of the people, to concrete local commercial policies that improve on sales, the Nnewi people are typical examples of a people with a strict sense of economic development rooted in SMEs growth driven by local patriotism.
The story of the siting of the Nnamdi Azikiwe University Teaching Hospital in Nnewi is another resonating example of how a people can meet government half in the journey towards development.
The Solution Government of Prof. Charles Chukwuma Soludo is looking towards expanding these model of development in the face of dwindling government revenues, in a State where government spending accounts for less than 5% of the GDP. Ogboji in Orumba South LGA has, in the light of the PCPP arrangement, made available 100 hectares of land for the construction of an Industrial park promoted by government for private sector investments.
This is one of the ways forward, as we follow Soludo's lead in this trying times of harsh economic reality. The destination is still a Liveable and Prosperous Homeland. We move regardless.
— Mazi Ejimofor Opara
SSA, New Media