Peter Obi's Poor Sense Of Economic Development
Posted on April 25, 2022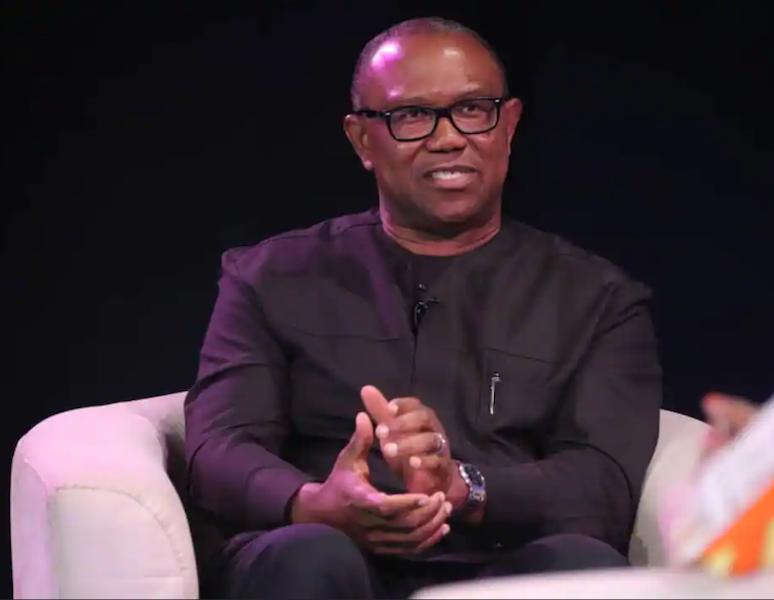 Against the backdrop of N9b cash, N34.5b securities/investment and N127b liabilities handed over on March 17, 2014, Chuks Okonkwo, a lawyer from Nimo, dismisses Mr Peter Obi's savings in the face of dearth of infrastructure, widespread erosion and other vital needs, as bungled economic opportunity.
It was failure of governance and lack of ideas to be collecting federal allocations and instead of spending same to provide infrastructure, a Governor chose to save in the bank. In the face of acute lack of infrastructure? You save money? You didn't give the state a befitting capital but rejoice that you saved money?
America is the most indebted country in the world. It borrowed to provide its renowned infrastructure and still borrowing to improve and modernise them.
We gloat at having an Anambra Airport today. The joy is because Peter Obi's regime didn't provide any; yet we had the money.
Awka is NOT the capital of Anambra State. The capital is Awka Capital Territory (A.C.T.) and Nimo is part of it. This means that whatever the government chooses to provide in Awka should equally be provided for Nimo. But look at Nimo under Peter Obi – an embarrassment of a state capital. It took an Obiano to realise that Nimo is in the A.C.T. and to give Nimo its first street light.
We had money but a visionless government chose to save it in the bank despite the fact that the country has always lived with a volatile inflation scenario. Today, all those savings are gone and there's nothing to show for it.
One positive result of this savings was that Peter Obi had no LEGACY project to his credit. Today, Obiano has the airport to his credit. Biko nu ndi b'anyi, which physical project can we attribute to Peter Obi? And before anyone says "roads", be informed that 100% of ALL roads built by Peter Obi in the State have gone bad – washed off and in most cases laden with potholes because they are ALL substandard. The ONLY good State roads we have today in Anambra are those built by Ngige. Check around and contradict this.
Onitsha residents buy thousands of cars every year. Yet, the savings government did not see it fit to provide any new road in Onitsha in 8 years. The present road networks we have in Onitsha are exactly the same that obtained in 1980. No single road was dualised by Peter Obi in Onitsha, which is our foremost commercial city. The town is choked up. Yet we were saving money. It's a sign that we lack ideas of what to do with money.
The primary duty of government is to spend common wealth for the common good and NOT to save money. No one boasts that he has millions in the banks when his immediate family does not have necessaries to sustain them. That would be meaningless.
However, every administration must strike a balance between spending on necessary infrastructure and prudence. Peter Obi was prudent but got carried away by press hypes. He thus didn't do what he was supposed to do. The fact that he didn't do what he was supposed to do was the very reason he spent his last days in office giving money to school heads and telling them to use it to improve their schools. He also came to Nimo and handed the Nimo General Hospital to the Catholic Church with N50m and told the Bishop to improve the hospital. What did we get? The church put a fence round the hospital, mounted a signboard, took the money and literally shut down the hospital since March of 2013. That was our share of the government's lack of vision.
– Barr. Chuks Okonkwo writes from Nimo, Anambra State.