Police Officers & Wives Clash Over Blackout At Barracks 
Posted on April 7, 2022

MICHAEL AKINOLA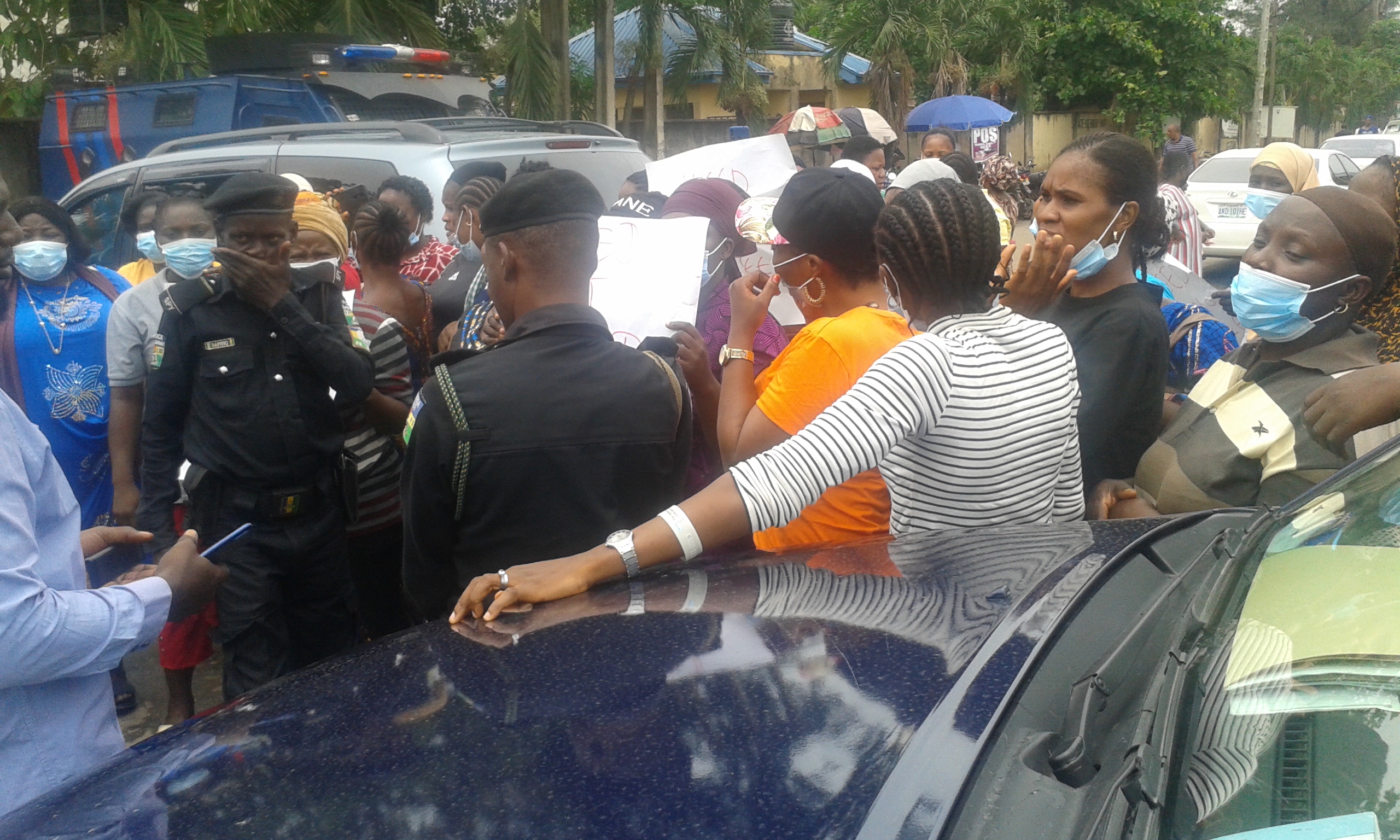 There was a mild drama at the Police Command Headquarters at Ikeja, Lagos, on Wednesday when the Police officers on duty and the wives of Police officers living in the barracks engaged in exchange of hot words publicly in front of the Command over a protest.
P.M.EXPRESS reports the aggrieved wives of Police officers living in the Ikeja Barracks of the Lagos State Command went to the Command Headquarters protesting over electricity black out by Ikeja Electric Company for the past one year.
They marched from the barracks to the Lagos State Command with their placards having different inscriptions to see the Commissioner of Police for prompt intervention over their predicament for the past one year. 

However, when they got to the entrance gate to the Command,  they were blocked and were not allowed to enter the premises by the officers on duty.
The women tried to explain to the officers on duty that they were not there for violence but peaceful protest to tell the CP about their predicament and seek his intervention on their plight over the months.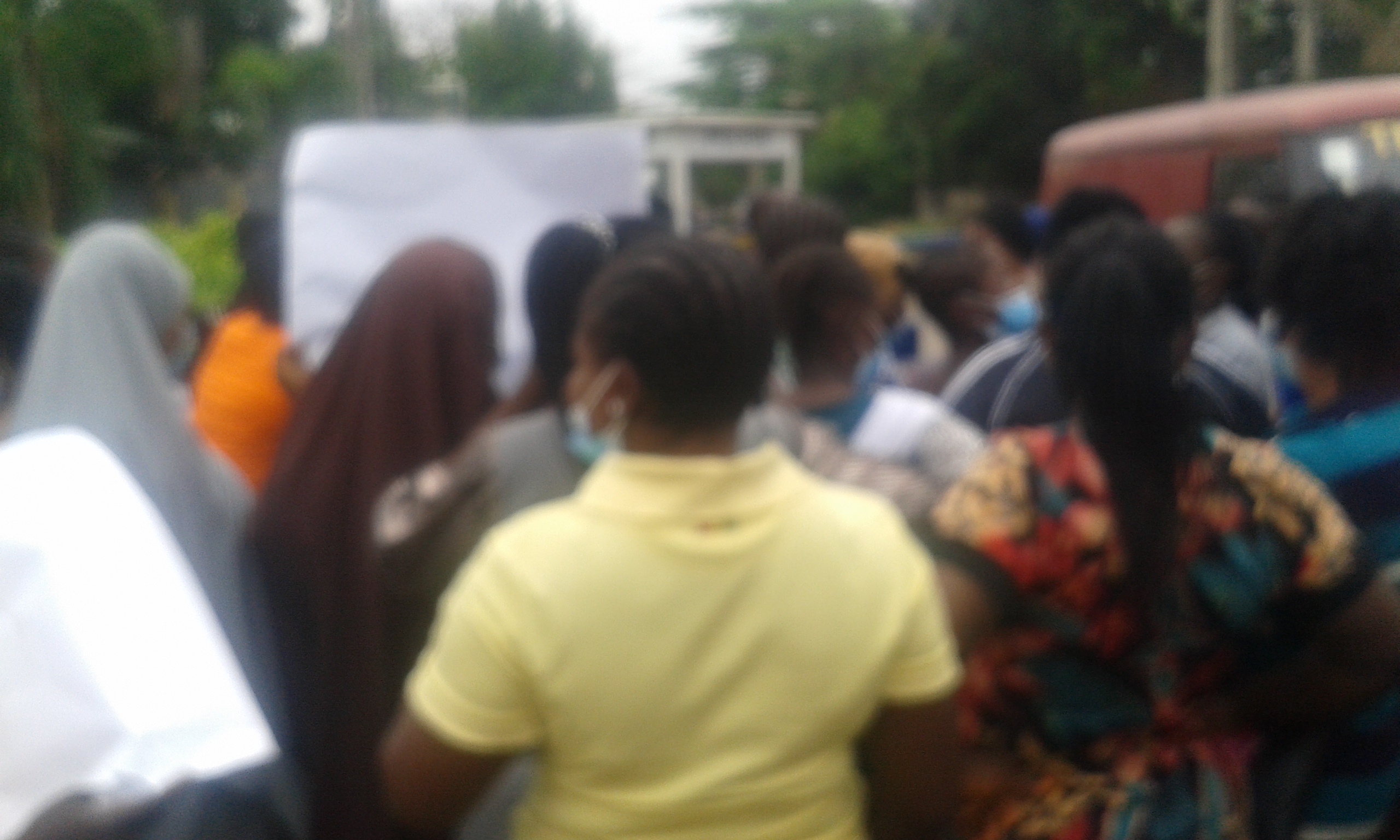 The officers on duty refused them entry stating that they should rather go to Ikeja Electric Company and not meet CP Alabi, who was not behind their woes of total blackout in the barracks. 
Those words infuriated some of the women, who tongue lashed the officers on duty, who were mostly men and insisted they must see the CP, Mr. Alabi, in order to present their complaint as the father of all the Police officers in the Lagos State Command. 

The women refused to go back and were in front of the Command singing and lamenting over the blackout in the barracks and their husbands were unable to do anything about that.When it dawned on the officers on duty that the women were not ready to go back, they quickly arranged and asked them to bring two representatives to go inside the Command to present their case to CP Alabi. 
They alleged that the electricity company asked them to pay about N2m for prepaid metres last year for power supply, which they had contributed money and paid for. They said that the electricity company brought light, which lasted for only 36 hours before they took it and since then there had not been restored. When they contact the electricity company,  they claimed that they had exhausted the money in the prepaid meters. They alleged that they had suffered untold hardship in the barracks and wanted CP Alabi to intervene and prevail on Ikeja Electric to restore light in the barracks.