Politicking In A Season Of Pandemic
Posted on April 4, 2020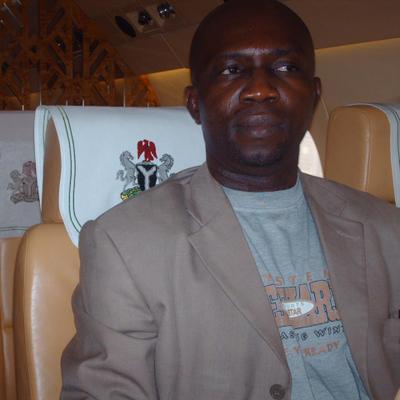 KAYODE ODUNARO



The Coronavirus pandemic came on us like a thief in the night. From late last year when the stealthy and deadly virus rear its head at Wuhan, China, many including us in Nigeria carried on with our usual agenda and goal setting for the magical year of "double double", 2020.

Nobody would have foreseen the looming shut down and subsequent lockdown, not with World Health Organisation's prevarication in declaring a pandemic. Lofty plans for personal and societal economic advancement were laid out by individuals, corporate organizations and governments . Then boom, WHO declared a pandemic and for all practical purposes all lofty plans and projections became castles in the air with COVID-19, the acronym for the virus, fouling the air and shutting down the world in an unprecedented holidays if the lockdowns on ground and air can be regarded as holidays.

As nations battles the scourge through what amounts to "Muddling Through" or what here in Nigeria we refers to as "wobbling and fumbling", many Nigerian politicians, public office holders, wannabe candidates for public offices and smart Alecs and so called social media influencers have, without conscience and shamelessly, turned what is a global medical challenge to issues of petty local politics for shoring up their flagging images or positioning themselves as overnight philanthropists or indeed some kind of do-good messiah of their people as if they are immune from the ongoing scourge that has so far not become a grassroots malaise.

These characters, in essence want to make the COVID-19 a situation of 'we' and 'them' for what is ultimately a matter for all of us given the uncanny infectious nature of COVID-19. Some through various platforms have quickly started raising funds into private accounts for indigents to survive COVID-19 as if such will overnight cure the hunger in the land pre- COVID-19 and indeed, envisaged post-COVID-19 hunger. The propriety of such and accountable disbursement of proceeds therein can best be imagined in our nation swarming with rogue elements leveraging on a booming social media clientele. No doubt such, particularly the cash transfer variants of it, may address sore needs, it is needless to say that it is a scratch on the scourge that necessitate it, if not a compounder of the malaise as to be seen below.

Perhaps the most odious politicization of COVID-19 pandemic are by politicians, public office holders and others to brand or re- brand themselves through a seeming show of false altruistic gestures to the people in form of purchasing and branding items like medical and food supplies with their names, photos and messages as is normal during electoral campaigns for offices. One is at loss if these characters have a full appreciation of the menace of COVID-19 and that the issue is beyond politics. COVID-19 is a medical challenge to humanity across the nations, be it democratic or authoritarian. It is not about a strategy to win elections or to popularize oneself or platform for name recognition.

The dirty game this type of political branding of what is supposed to be palliatives towards control or containment is worsen by the manner these items are distributed. The process not only run afoul of prescribed precautionary measures against spread of COVID-19 but can be seen as a veritable channel of spreading the virus thus contributing to the problem of containment of the scourge. The best we can hope for in the circumstance is that not one person that is positive of this virus is engaged in the process of procurement or in the manner of distributing these branded goods among often tumultuous crowd. It is despicable that demeaning photos of these sharing are now campaign material as if there is an election tomorrow.

As for me I have done my part at the humanitarian level of being my brothers' keeper by extending my little tokens through money transfers to those close to me that I identified as needy particularly for the shutdown/lockdown period. If I were to be endowed with huge fund, my recommended approach will be to donate to the Government who one expects will only act in the interest of containing COVID-19 and the interest of the people. It is another matter if government officials and others decide to embezzle such funds as some are already envisaging.

Going forward, what is needed is the containment and elimination of the virus from our nation through approved precautionary measures and government strategies. From experience in other lands, we are definitely not prepare for a community spread of this virus as there are no infrastructure like hospitals or indeed, yes, mortuaries.

Those thinking this is another avenue for politics of "showing themselves" as if they are in electoral contest next week should think again. They may not live to contest any election if COVID- 19 is not stopped. There will be enough time for them to gallivant and struts the political space with their suspect political marketing post-COVID-19, as one foresees great needs among the populace then.

– Chief Kayode Odunaro
In Lockdown in Abeokuta, Ogun State.