Pope Emeritus Benedict XVI Laid To Rest
Posted on January 5, 2023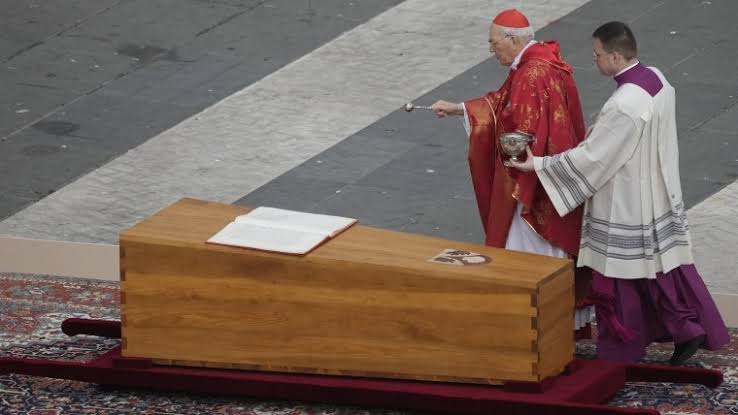 Pope Emeritus Benedict XVI was laid rest this morning, after over 60,000 people attended his funeral and paid their final respects to the former pontiff.
This was the first time that a sitting pope, his successor Pope Francis, will preside over the funeral of his predecessor.
Benedict passed away last Saturday at the age of 95 in his residence at the Vatican's Mater Ecclesiae Monastery.
The former pope's body has been lying in state since Monday. The viewing ended at 7pm on Wednesday, after which his body was placed in a coffin made of cypress wood.
He was buried with several other papal items, including vestments symbolising his role as a pope and bishop, coins and medals minted during his pontificate, and a lead tube with a Latin deed listing the key points in his pontificate.