Post COVID -19 Boxing Clash For 12 December In Lagos
Posted on November 19, 2020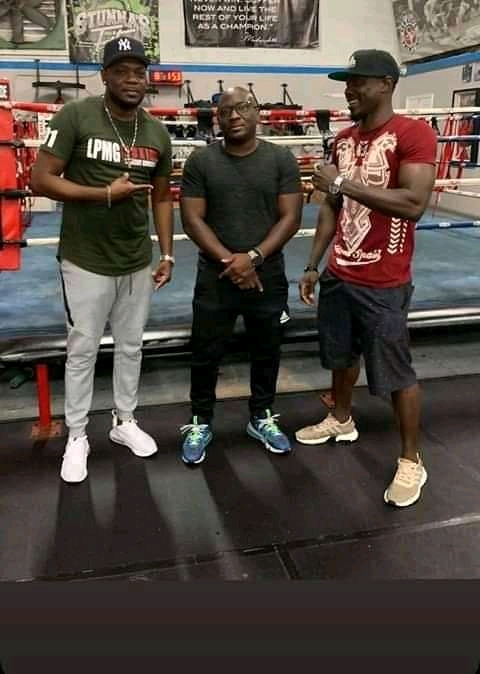 ADEBOBOLA ALAWODE

Lagos State, southwest Nigeria is going to witness a professional boxing extravaganza tagged "Post COVID-19 Boxing Clash" on 12 December, 2020.

The eight bout professional boxing championship will be promoted by LPMG Global in partnership with Snapper Management, based in Las Vegas, Nevada USA.

P.M. EXPRESS reports that the event is sanctioned by the Nigerian Boxing Board of Control, NBB of C. Representatives of the promotion company, Mr. Malik Annur, Mr. Akendre Taylor and Nelson Aiyelabowo are upbeat about a successful event.

Speaking ahead of the event, the promoters expressed delight about the progress in the preparation for the bouts. Aiyelabowo in his submission noted that they are bringing something quite different from what has been the norm in the past.
Aiyelabowo said: "My partner and I have been working towards this event with the idea of making sure our talented boxers get a chance to continuously showcase their talent. Mr. Taylor of Snapper Management is very excited to be a part of this development."

Taylor on his part said he is a goal getter, adding that he and his entire team would leave nothing to chance to ensure an hitch free event.
According to him, "We have done our home work in ensuring that African boxers get the needed recognition. We planned a press conference to explain our intentions in this region very soon."

On the partnership, Taylor said the track record of Aiyelabowo, the Nigerian-American, who maintains a vast array of partnerships with most of the world top promoters and managers, motivated him to believe in investing in Nigeria and West Africa as a whole.

The duo, who spoke from their base in America said they have a farm system in Mexico where professional boxers could be called from when needed.

On COVID-19 pandemic ravaging the world and the challenges ahead of the boxing event, the organizers assured that all protocols and guidelines laid down by the Presidential Task Force, PTF on COVID-19 in Nigeria would be adhered to strictly.
"We are not going to cut corners regarding all protocols needed to be observed because where we coming from, they don't do such and we are not going to bend the rules," both promoters chorused.