Remembering Onyeagucha's Sacrifice For Enthronement Of Democracy In Nigeria
Posted on July 27, 2022
PRINCE MACDONALD ENWERE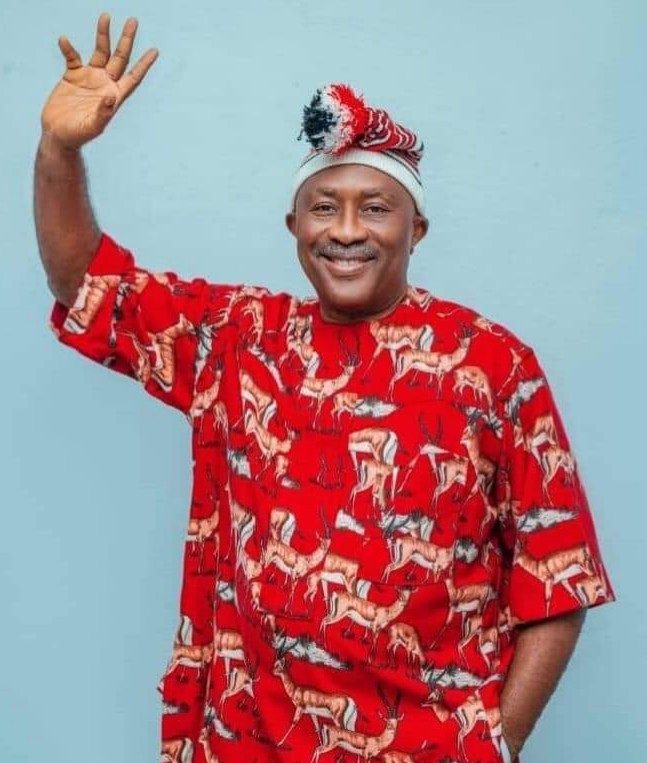 One of the political realities of our contemporary global system today is democracy. A strong Democratic foundation no doubt remains a pedestal for socioeconomic and political prosperity of any society. 
There is no doubt that Uche Onyeagucha was in the forefront of midwifing the emergence of a modern democratic state in Nigeria subject to the supremacy of Rule of Law. The history of Nigerian Democracy cannot be complete without recourse to Uche Onyeagucha. Daring all the risks and consequences without looking back, Onyeagucha courageously fought for the enthronement of Democracy in Nigeria. He openly fought the Abacha and Babangida military junta. He was in the forefront leading several protests and demonstrations in the major streets of the country against Military regime in Nigeria, without minding the military jackboots and stray bullets.He was severely arrested, intimidated,abused, tear-gased, manhandled and detained but he never gave up.
From 1984 to 1999, in conjunction with Late Gani Fawehinmi, Alao Akala, Olisa Agbakoba, Oronto Douglas, Beko Ransom Kuti, Chima Ubani, Onyeagucha was moving from one state to another fighting  military dictatorship and campaigning for the enthronement of Democracy in Nigeria.
Ready to sacrifice his precious life for the enthronement of Democracy in Nigeria, Onyeagucha went to the unimaginable extreme by mobilising Nigerians and leading  demonstrations in  UK, USA, South Africa, Ghana campaigning against Military dictatorship in Nigeria. As if that was not enough, Onyeagucha led delegation of eminent Nigerian personalities to address the Swedish, American, Irish and Dutch parliaments in a campaign against Military regime in Nigeria. His campaigns against the Abacha, Babangida military junta gathered unprecedented momentum by attracting international Support and attention Which paved way for the enthronement of Democratic governance in Nigeria. Umunnaa, mmadu ogadi egbu Agu ole, tupu akpowa ya ogbu Agu?.
Indeed Onyeagucha held a vision that became the pivot and driving force of his life that military dictatorship will be dethroned in Nigeria. His goals were clear, his convictions were as sharp as the urgency of his mandate as a renowned Human Rights Activist. Such rare courage and sublime audacity in the face of danger and death stood him out in the hall of human achievement as a hero of Democracy.
The indisputable truth is that Onyeagucha's sacrifice is the reason we are enjoying Democracy in Nigeria today. While Onyeagucha was fighting for the Democracy we are enjoying today his opponents today were still struggling with life.
Nde Owerri zone, Nde Imo state and Ndigbo in general need such a man who is ready to stand in the gap and defend the interest of the people. Not people  whose only interest is to satisfy their personal aggrandisements.
Indeed, Uche Onyeagucha is the best option for Nde Owerri zone, Nde Imo and Ndigbo for Senate. Let's support Manu Oha nile for Senate Owerri Zone!