Rotary Club, OHF Visit Makoko Slum, Donate Items To Vulnerable Residents
Posted on September 15, 2020
MICHAEL AKINOLA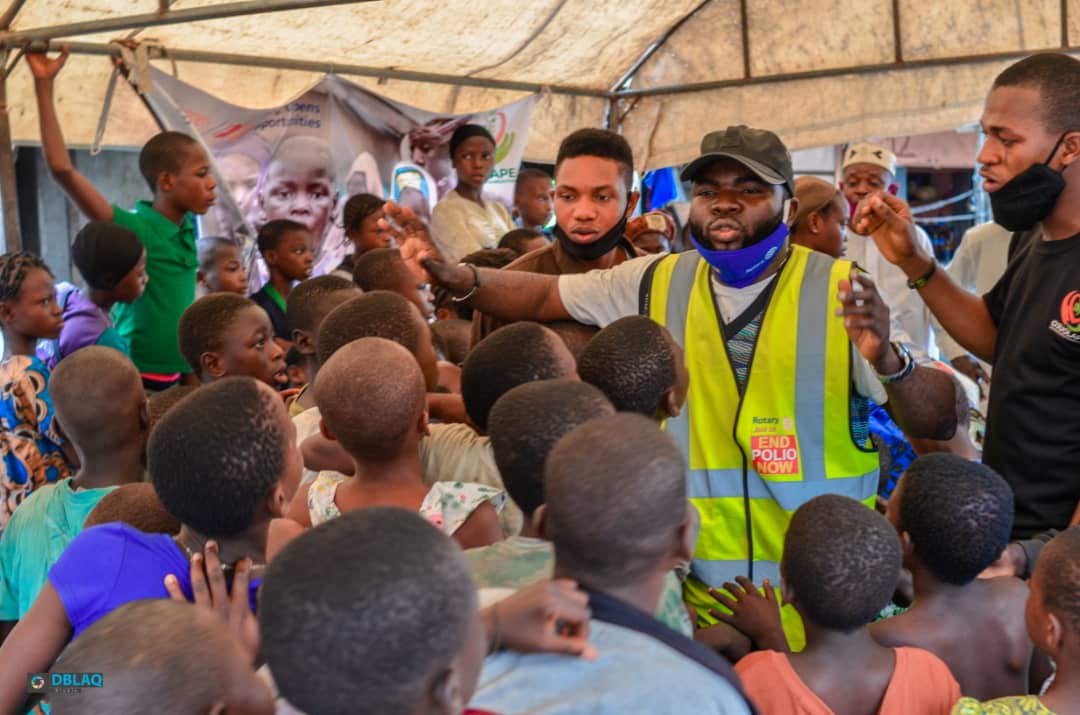 As part of efforts to help ameliorate the suffering of poor Nigerians, the Rotary Club of Idimu High-Rise, in partnership with the Ojuolape Humanitarian Foundation, has donated wardrobe items to 250 poor and vulnerable residents of Appollo, Makoko, Yaba Local Government Area of Lagos State.
P.M.EXPRESS reports that the donated items were fairly-used well-laundered native, English, and casual wears, and as well as foot wears for male, female adults, and children.
According to the organisers, the items distributed include 150 shirts, 113 trousers, 102 jeans, 60 T-shirts, 143 peers of native wears; and complete four sets of "Buba and Agbada.
Items distribution to the women, he explained, included "100 blouses, 77 skirts, 61 Jeans, 200 natives (97 Gowns and 103 wrappers).
While there were shoes and sandals for adult male and female, numbering over two dozens, children also smiled home with clothing and food items.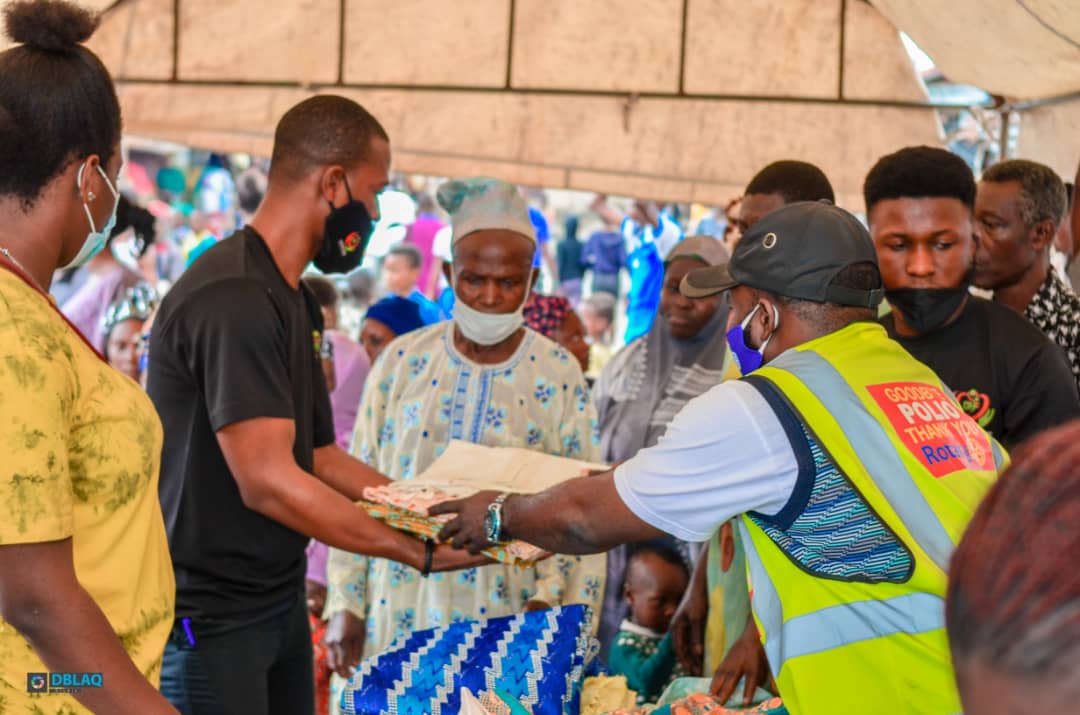 Speaking with the newsmen on the motivation behind the intervention, Project Need Assessments Officer and and Founder, Ojuolape Humanitarian Foundation, Miss Nimotallah Abdulsallam, submitted that the desire to help protect the lives of children and elderly against the devastating effects of the coming cold season was the inspiration.
"This intervention became expedient during our Need Assessments visit to this place, as we discovered how densely populated the area is and the pitiable condition most families live in."
"It is heartbreaking to see children, adolescents, most of who have been put in places of mothers, roaming without proper clothing and foot wears. They also don't have good shelter that can protect them against coming cold."
"That is why, we at OHF have decided to partner with a formidable organisation such as Rotary Club, to make this modest contribution. We hope to do more shortly, most definitely" she explained.
President, Rotary Club of Idimu High-Rise, Rotarian Bankole Shakirudeen Adeshina, says COVID-19 lockdown appears to have caused more devastating humanitarian crisis in the country beyond the government currently project to the citizenry.
"Good spirited Nigerians should rise up to this economic emergency on our hands. The poor are becoming poorer, no thanks to the ripple effects of COVID 19 on our economy."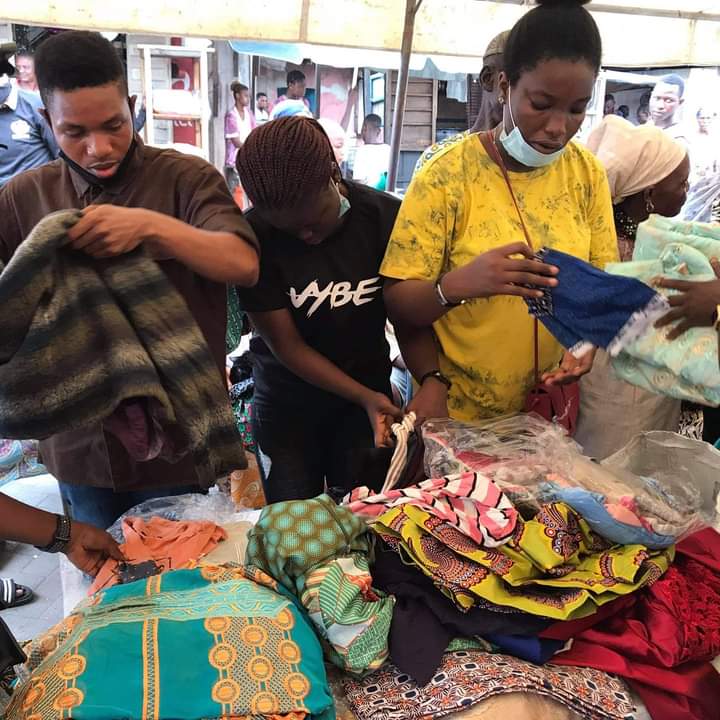 "Our visitation and donation to the people of Appollo Makoko Community here in Yaba Local Government Area of Lagos State is an eye-opener. People are suffering and set living in a very deplorable condition. We need to rise up and do more, for the sake of humanity" he pleaded.
Expressing gratitude over the gesture, one of the beneficiaries, Mrs. Agbonive Gbenokve, a Togolese mother of five, said "The donation is very appreciated, as it would help us to protect ourselves and as well as our children against the cold season".
Baale of Tonigyan Kingdom, Appollo, Makoko, Chief John Tito, however pleaded with the Lagos State Government to rescind the plan to evict and demolish their homes, without any palliatives measures.
Represented by the Otun to the Baale, Chief Savi Fatai, Tito urged Governor Babajide Sanwo-Olu to instead assist them "with proper resettlement, with workable economic reintegration plans."