Senator Andy Uba Is The Candidate Of Ndi Anambra And Not A Denominational Candidate
Posted on September 11, 2021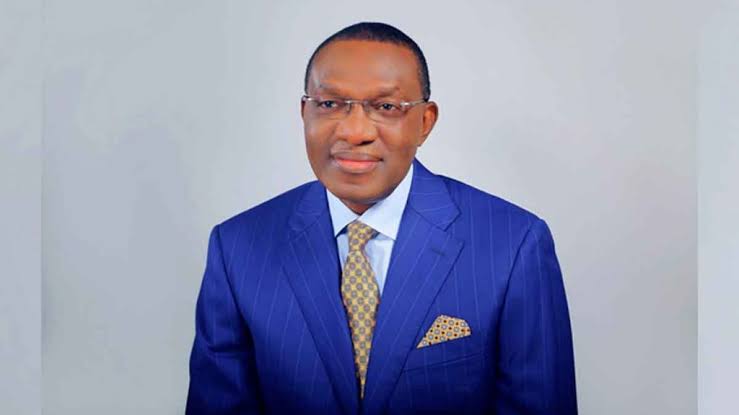 In recent times, we have observed that the governorship candidate of the All Progressives Congress, Senator Emmanuel Andy Uba (Igwebuike) is being portrayed in some quarters as a candidate or project of the Anglican Church, one of the dominant Christian denominations in Anambra State by some mischievous elements bent on creating imaginary dichotomy among Anambrarians. This is a most unfortunate posture to take by these mischief makers. 

Senator Andy Uba is a very religious man of Anglican extraction. As a matter of fact he is a longstanding Knight of the Anglican Church (Knighthood of St. Christopher) but he has never been the sort of man to practice segregation on the basis of one's religious affiliation or denomination. He has this firm belief that the true worth of a human being is not determined by the Church he or she attends but by the content of his character. All through his time in public service in various capacities, Senator Andy Uba is known to relate and offer assistance to people without ever bringing religion or denomination into the mix. 
To this effect it is very strange for some people to now attempt to narrow his candidacy for office of the Executive Governor of Anambra State to a denominational project of the Anglican Church. Senator Andy Uba, though an Anglican, is not contesting to be governor of only Anglicans in Anambra State but contesting to lead all Anambrarians and to midwife the birth of a new Anambra that works for all, Anglicans, Catholics, Pentecostals, and traditionalists alike.
It is very necessary to point out that governance is about the generality of the people. Tangible results of good governance such as infrastructure, standard healthcare delivery, qualitative education, industrialization, food security etc are meant to be enjoyed by all irrespective of the denominational persuasion of the average Onye Anambra. Senator Andy Uba is in the governorship race as a candidate of Ndi Anambra and not as a candidate of the Anglicans. His total allegiance is going to be to the long-suffering people of our dear state, Anambra. Senator Andy Uba is a man, who believes in fostering unity and togetherness among Anambrarians because we are stronger together – a title he proudly bears).
Senator Andy Uba is consulting widely across political, religious and cultural divides to bring about a united front of all Anambrarians desirous of liberation from stranglehold of the APGA-led government. This should be uppermost in the minds of Ndi Anambra as we draw near to the November 6 governorship election.
© Andy Uba Media Office