Senator Balogun Dumps PDP For APC, Describes Makinde's Light-Up Project As Fraud
Posted on May 10, 2022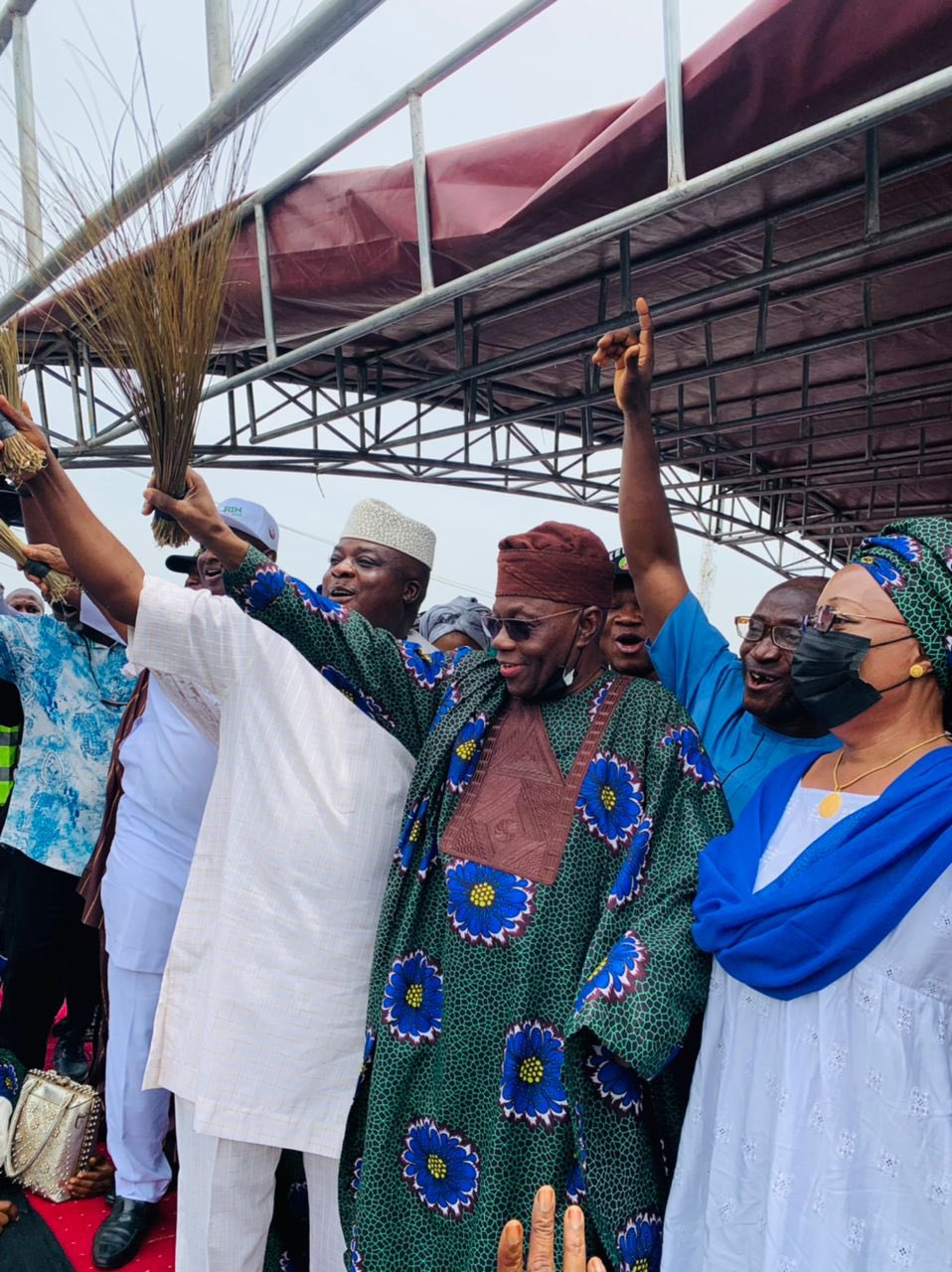 Senator Dr. Kola Balogun, representing Oyo South Senatorial District on the platform of the Peoples Democratic Party (PDP), has formally defected to the All Progressives Congress (APC).
Senator Balogun, a first-time senator, took his exit from the ruling party at an event held at the APC State Secretariat, Oke-Ado, Ibadan, on Tuesday.
The defection followed weeks of a silent war, following the decision of the State governor, Engr. Seyi Makinde, to deny the Senator a ticket to return to the Senate for a second term on the platform of the PDP.
Addressing the APC loyalists, its leadership and his supporters, Senator Balogun appreciated President Muhammadu Buhari; the state party chairman, Hon Isaac Omodewu, and other party executives for accepting him back to the party.
The Senator, who is a younger brother of the Olubadan of Ibadan, noted that he didn't decamp to the APC, rather, he came back home.
"I went to the PDP on sabbatical. Now I'm back home," the Senator said.
Balogun then berated the Engr. Seyi Makinde-led administration for the increasing spate of insecurity in the state, emphasising that hoodlums now kill recklessly daily in the State capital.
"People are being killed every day, yet the governor is not doing anything about it," he said.
On Makinde's Light-Up Oyo Project, Senator Balogun said using diesel to power generators to run the streetlights is fraud and a waste of resources.
"They claimed they're lighting up Oyo State with streetlights. Ask them: whose company is selling the diesel they use to power the generator used to run the streetlights? They are just serving their interests," Balogun stated.
Commenting on how he got the Senatorial ticket in 2018, Senator Balogun said: "When in 2018, I was given the ticket, I was told it was a delicate one. The party offered Adeniran and Sarafadeen Alli but they rejected it; I received it and God favoured me. Today, those who helped Seyi Makinde to win the election have left him, yet he kept saying 'no problem,' but he would soon realize that there are 'problems."
Welcoming Senator Balogun into the APC fold, the State chairman, Hon. Ajiboye Omodewu said APC was lucky to have the three Senators and 11 House of Representatives members in the state, which, according to him, would give the party opportunity to win the 2023 election in the state.
In his comment at the event, Senator Abdulfatai Buhari said the coming of Senator Balogun into the APC would foster unity and enhance collaboration among federal lawmakers.
He, however, tasked the party members to unite and ensure they work for the emergence of the party in the next election.
With the defection of Senator Balogun, the ruling PDP in the state, led by Governor Makinde's administration, has no elected representative in the upper chamber of the National Assembly.