Senator Okorocha's Arrest Should Be Situated Properly
Posted on April 15, 2021
NWAMKPA MODESTUS (KSM)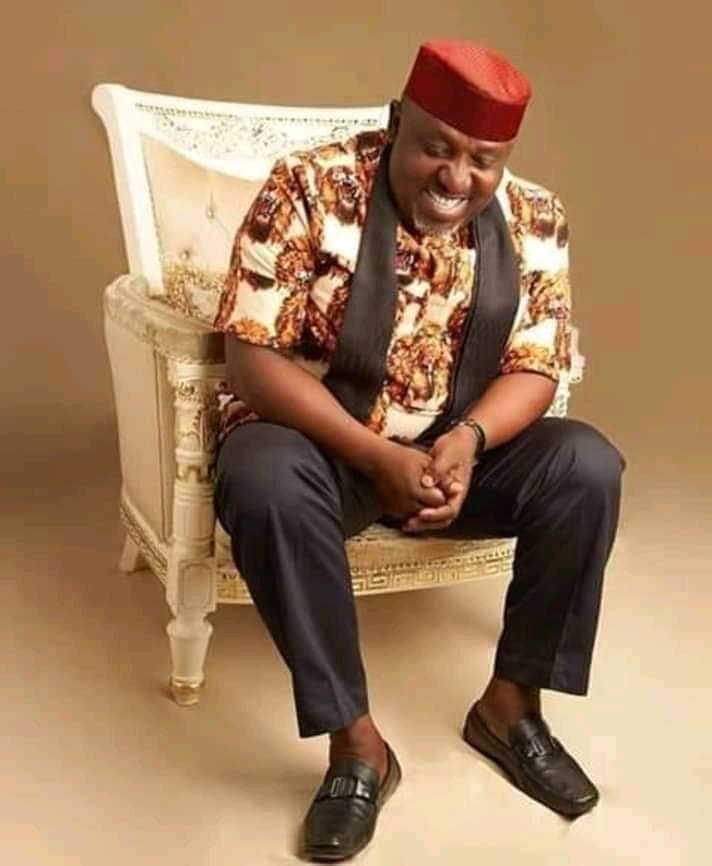 Since the news of the arrest of the former Governor of Imo State, Senator Rochas Okorocha, by EFCC  in his Abuja House broke out and spread like a wild fire, few persons especially Okorocha's commissioned E-Rats have been throwing stones towards the direction of Governor Hope Uzodinma apparently trying to insinuate albeit mischievously of the alleged involvement of my principal, Governor Hope Uzodinma
I have read the tantrums and baseless but unfounded allegations, heaps of unprovoked insults on the innocent Governor Hope Uzodinma and of course attempts to divert the attention of the public from the real issues bordering and necessitating the arrest of the ex Governor after he was said to have rebuffed the incessant invitations extended to him by the Anti-graft agency.
In any case, I have kept quiet simply because I took it to be their own way of ventilating their frustrations and bemoaning their misfortune. I had expected them to have a sober reflection on their unconscionable pilfering of the state resources during their 8 years "lootocratic regime", the facts of which are now being exposed to the consternation of the public and which warranted the EFCC to arrest him for prosecution instead of grandstanding in the midst of committal of such heinous offence.
It must however, be noted that the invitation to Okorocha by EFCC to come and answer question on allegations bordering on money laundering and other sundry offences started less than two months that he left office, by that time Governor Uzodinma had not become Governor. EFCC received avalanche of petitions from Contractors, Pensioners, Civil Servants and so many Imo people against the ex Governor. He was invited severally but refused to honour the invitations until two days ago when he was rounded up after much hide and seek game.
For the records, Governor Uzodinma has no hands whatsoever in the current ordeal of the ex Governor Rochas Okorocha. The offences allegedly committed by Okorocha was done by himself with the full knowledge of the legal implications and consequential effects. The petitions that were written that attracted the EFCC were written by so many Imolites and none was written by Governor Uzodinma.
The truth is that ordinarily, the ex Governor knew that it was just a matter of time before he would be arrested given the quantum of alleged malfeasance that took place under him. He knew that there was no how the unimaginable level of impunity, lack of due process, non adherence to rule of law, unbridled Executive rascality and abuse of office that took place under his watch as Governor could have passed without him been a guest of the anti graft agency one day and also without being prosecuted.
So I wonder how he is accusing Governor Uzodinma wrongly. He is the architech of his problem. He should know that "those who obstructs the peace of the Beehives should endure the pains of the Bees stings".
If their plan is to distract Governor Uzodinma with their baseless accusation and laughable insinuation of 2023 Presidential election, somebody should tell them that they are joking. 2023 is still far and it is childish to begin to link his travail to his 2023 Presidential ambition. This is diversionary. Governor Uzodinma is too busy with the provision of quality Infrastructure, reposition of Imo State on the path of rapid economic development and dispensing of good governance than dissipating his energy on orchestrating the arrest of Okorocha by EFCC.
Okorocha should know that he offended the law and the law must come after him especially now that he has been undressed with the cloth of immunity.  He is not the only ex Governor that had been arrested by EFCC. Others were humble and faced their matter without unleashing social media Vuvuzella to be making unfounded accusations. So he should face his matter. As his media aide, Sam Onwuemeodo rightly said, EFCC is not a slaughter House. Accusing Governor Uzodinma of being behind his arrest is a mark of cowardice and tomfoolery.
Nwamkpa Modestus is my name and I approved of this piece.