Single Lady Contacts STD, Caught In Attempt To Procure Fake Urine Test
Posted on June 30, 2020
CYRIACUS IZUEKWE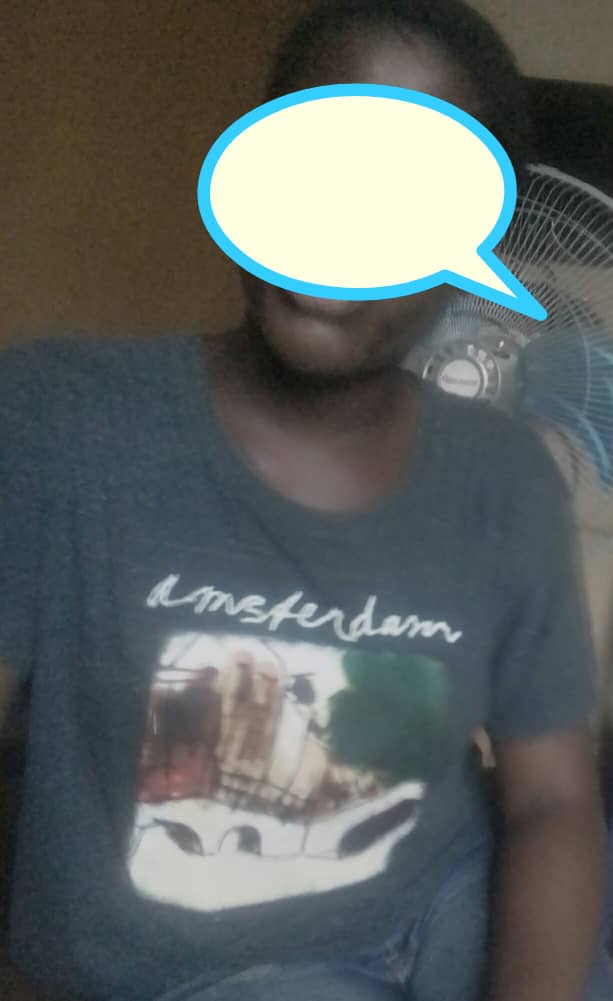 A single lady, Godwin Gloria, who reportedly contacted a Sexually Transmitted Disease, STD, has been arrested in Lagos after she allegedly lured her neighbour's 7-year old girl and collected the girl's urine for medical test to present to her new lover in order to deceive him to marry her.
P.M.EXPRESS reports that the incident happened at Rafiu Jubrin Street, Ejigbo area of Lagos, where she reside with the victim's parents.
She was arrested by the Police operatives from Ejigbo Division led by CSP Olabisi Okuwobi under the suspicion that Gloria wanted to use the victim's urine for ritual purposes but she denied and eventually confessed.
According to the residents, Gloria lured the victim, Mesoma Collins, to her apartment and offers her N50. She then brought out a container, asked her to urinate inside it and warned her not to tell anyone about it.
The victim did and collected the money but went out and informed her mother about what happened. The girl's mother then raised alarm but by then Gloria had already taken the urine to the laboratory for tests.
The matter was reported to the Police; Gloria was trailed and eventually arrested for the dastardly act before she opened up.
She reportedly said that she was into a relationship and contracted the STD, which she had tried to cure to no avail.She lamented that she had gone to many hospitals to treat it but after the treatment it will still come back. And since then she had not been lucky with any relationship until recently when one of her friends wanted to connect her to a new lover.
She said the new lover requested for medical test to enable him to know her health status and since she knew that she had STD, she decided to collect the girl's urine for test in order to send the result to the new lover while she intensified efforts to treat the disease.
However, the action has landed her in trouble as the Police had preferred charge against her to be arraigned in Court for the conduct.
When P.M.EXPRESS visited the area, the residents expressed shock over what happened and suspected that Gloria might have used the girl's urine for ritual purposes but she confessed to the Police why she did so.
At the Police Station she was seen detained while undergoing interrogation over the act. A Police source said she will be charged to Court after the conclusion of investigation.