Sir Paul Chukwuma Revalidates His APC Party Membership
Posted on February 16, 2021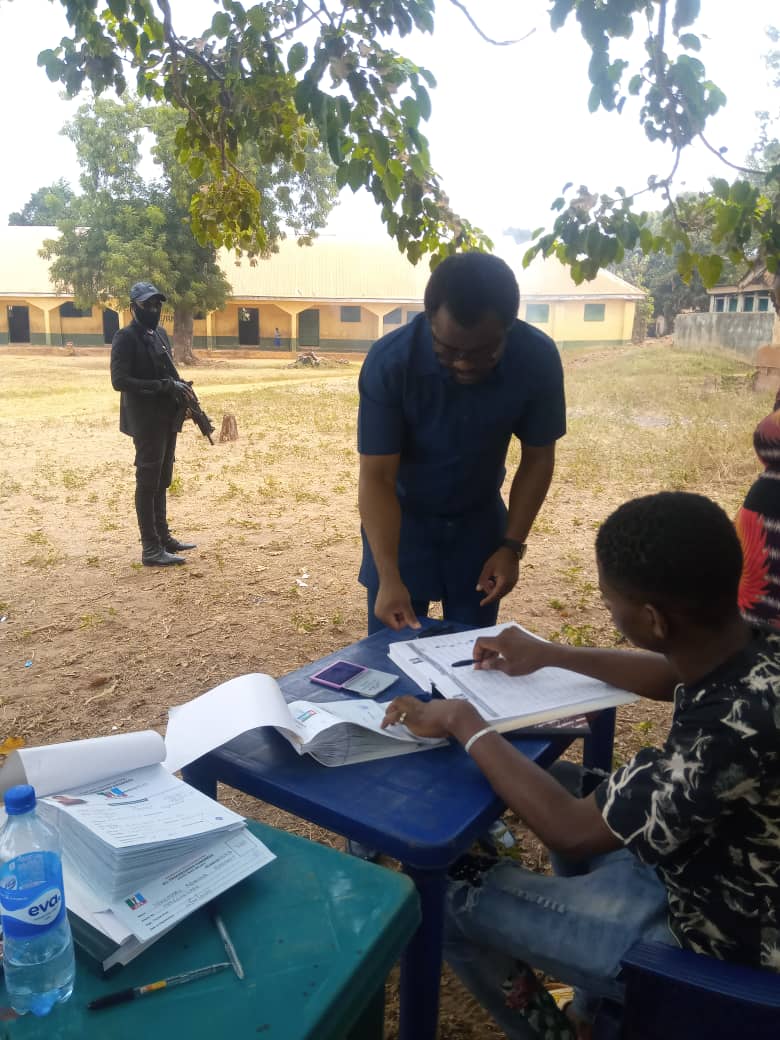 The immediate past National Auditor of the All Progressives Congress( APC), Sir Paul Chukwuma, yesterday, 15th day of February, 2021, revalidated his membership of the APC at his Umueri Ward 1 registering at his Umunnagwa ( 004) polling unit, Nneyi, Umueri in Anambra East Local Government Area of Anambra State.
Speaking to pressmen after the revalidation exercise which took place within the premises of the Mater Dei Secondary School, Nneyi, Umueri, Sir Paul Chukwuma called on all lovers of the Igbo nation and those who wish the sustainance of the rapid infrastructural projects going on in the South East, most especially in Anambra state to quickly join the APC, the party in love with Infrastructure and the social welfare of the people.
"The APC is a party for all, the leader of our party, President Muhammad Buhari is passionate about Nigeria and the South East. This is why the Second Niger Bridge abandoned for over 30 years was adopted by the President as one of the 5 national priority project under the Presidential Infrastructure Development Fund( PIDF), hopefully, as assured by the contractors the bridge would be opened for use in 2022. The Enugu- Porthacourt highway, the Enugu-Ontisha expressway are also receiving urgent attention at the moment. The Ariaria Market, Aba, the Alex Ekwueme University, Uyo and the Nnamdi Azikiwe University, Awka are beneficiaries of the FG Independent Power Project, putting them on 24hrs power supply. The Social Intervention Programmes of the APC has also found Penetration in most rural communities in the South East, ensuring that the poor in the South East are given the barest minimum of government support to survive. In the coming days, work will begin on the Eastern rail corridor which cut across Maiduguri to Porthacourt, running through Enugu and Aba, hence bringing back the train to the South East. I can confidently say that it has never been this good for the South East and I can assure that more people oriented development is on its way courtesy of the APC "
He was also supportive of the great work the Caretaker and Extraordinary Convention Planning Committee led by HE Maimai Buni has put into the party to reposition it party for more election successes while also delivering progressive dividends to all Nigerians.
He further stated that the APC is a party for progressives and anyone who loves development, have no other business being in any other party except the APC