Six Nigerian Artistes Who Found Fame After Music Talent Shows
Posted on December 9, 2020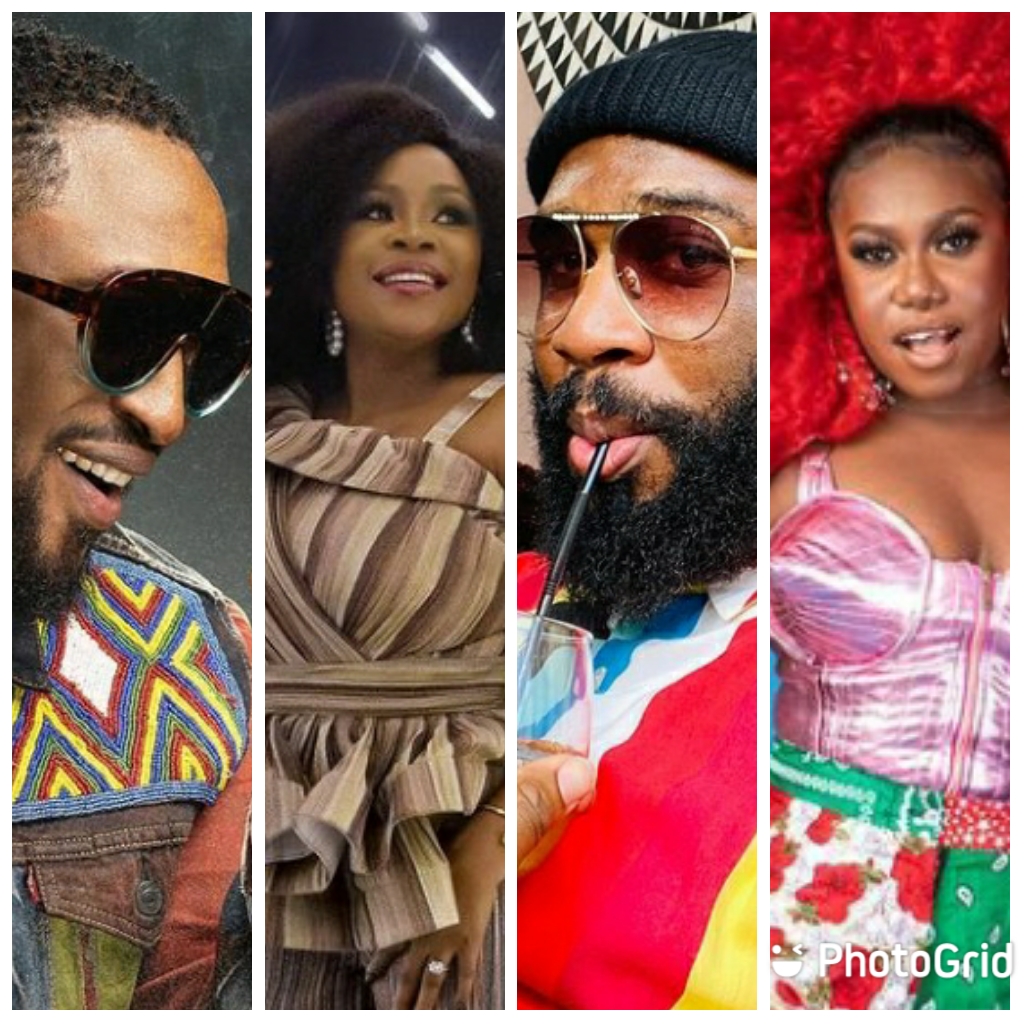 Music talent shows are not new to the Nigerian entertainment industry.
There's been several through the years including Star Quest, MTN Project Fame West Africa, The Voice Nigeria, and more.
Many of the current popular musical acts from Nigeria never won the reality shows they participated, yet they are still winners because they have used the exposure from the shows to advance their dreams.
These are top six Nigerian artistes with massive careers after a stint on music reality TV talent contests:
1. Omawumi: Omawumi Megbele was the first-runner up at the first edition of West African Idols in 2007. She was a runner up in a highly competitive year to Timi Dakolo. The lawyer turned singer has gone on to have a remarkable career. Omawumi has released three critically acclaimed studio albums, and recently released 'In Her Feelings' EP. She has also dabbled into Nollywood, featuring in movies like 'Inale', 'House of Gold', 'Make A Move', and Netflix's 'Oloture'. She also has producer credits to her name, after she joined Waje as a co-producer on their 2019 movie, 'She Is'. Omawumi, who is still thrilling fans with her amazing voice since 2007 joins Banky W and Grammy award-winner, Malik Yusef as a judge on MTN's Y'ello Star.
2. Niniola: Niniola Apata finished in fourth place at the sixth edition of Project Fame West Africa in 2013. She released her debut single, 'Ibadi' the next year which received positive critical reviews. In 2017, she solidified her place as the 'Nigerian queen of Afro-House' after releasing 'Maradonna'. She has released two studio albums since then, 'This is Me' (2017) and 'Colours and Sound' (2020). In 2019, Beyonce sampled elements of "Maradona" in "Find Your Way Back", a song from her soundtrack album, 'The Lion King: The Gift'. In April 2020, Niniola received her Grammy nomination certificate for her work as a composer on The Lion King: The Gift.
3. Darey: Dare Art-Alade participated in the 2004 edition of the Project Fame Academy in South Africa and emerged second runner up. Darey has since become one of the most celebrated RnB singers in the country with hit songs like 'Not The Girl', 'The Way You Are', and 'Pray For Me'. Darey has released five studio albums, including his recently released 'Way Home' album to critical acclaim.
4. Johnny Drille: John Ighodaro, appeared on the 2013 edition of MTN Project Fame West Africa alongside Niniola but he didn't get very far. He left the competition in tenth position, but he didn't let that stop him. Johnny Drille kept releasing music covers until his cover of Dija's 'Awww' caught award-winning music producer, Don Jazzy's attention. He released his debut song, 'Wait for Me' after Mavins Records signed him, and quickly proved that he is here to stay. He is yet to release his first studio album, but he has racked up hits like 'Romeo and Juliet', 'Papa', and 'Halleluyah'.
5. Chike: Chike Osebuka first appeared on the 2015 edition of Project Fame West Africa and made it to the top 10 before disqualification. He applied the next year to 'The Voice Nigeria', where he eventually was first runner-up. He was immediately signed to Universal Republic with the other top 4 contestants and released his debut single, 'Fancy U'. Chike didn't attain mainstream recognition until after his role as 'Mayowa Badmus' on Africa Magic's Battleground in 2017. Riding on the wave of that success, he put out his sophomore single, 'Beautiful People' in 2018. He is now one of the most sought-after acts in the country after the massive success of his first studio album, 'Boo of The Booless' released earlier this year.
6. Praiz: Praise Ugbede Adejo was the second runner-up at the maiden edition of Project Fame West Africa. Praiz, who is also known as Mr Rich and Famous, has now released two highly acclaimed studio albums, 'Rich and Famous' (2014) and 'King' (2019), and a few other EPs. In July 2020, he said goodbye to his former record label, 'X3M Music' to start his imprint, Cicada Music. He subsequently released a five-track EP 'To The Moon' under his label. The new EP features hip-hop heavyweights, M.I and Ice Prince.
A new music reality Project, MTN Y'ello Star has begun and it's going to create more stars with the brightest future.
MTN Y'ello Star is dedicated to ensuring adequate training in music, creative entrepreneurship and business incubation for contestants.
MTN is on track to achieve this with their partnerships with leading global institutions such as Henley Business School, UK and Berklee College of Music, USA.