Soludo Again?
Posted on July 19, 2021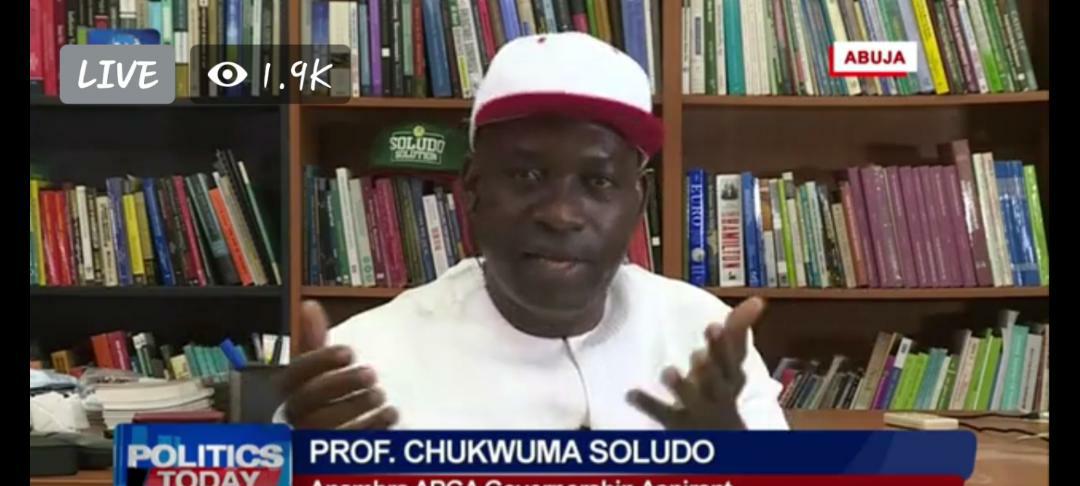 There is a certain kind of excellent aura exuded by Soludo, one that swells the collective pride of a people. In Igbo, the people would say,
"Soludo bu ofu onye Anambra ji di ebube."
This when translated would read, "Soludo is one human in whom the totality of Anambra's glory is encapsulated".
This is the general and widespread feeling anytime Soludo makes any public appearance; physically or on television. Tonight's outing on Channels TV "Politics Today" reinforced this deep sense of pride amongst ndi Anambra observable from the quality of feedbacks it has so far received.
One of them said, "if it is calm, articulate and calculated, the name is Soludo".
How Soludo continues to generate and sustain this quality of following is one reason his candidacy is widely appreciated and deep rooted.
For a Greater Anambra, think SOLUDO!
#Ifeanacho2021
#SoludoSolutions
– Mazi Ejimofor Opara writes from Awka, Anambra State.