Soludo: The Four Pillars Of The People's Manifesto
Posted on October 12, 2021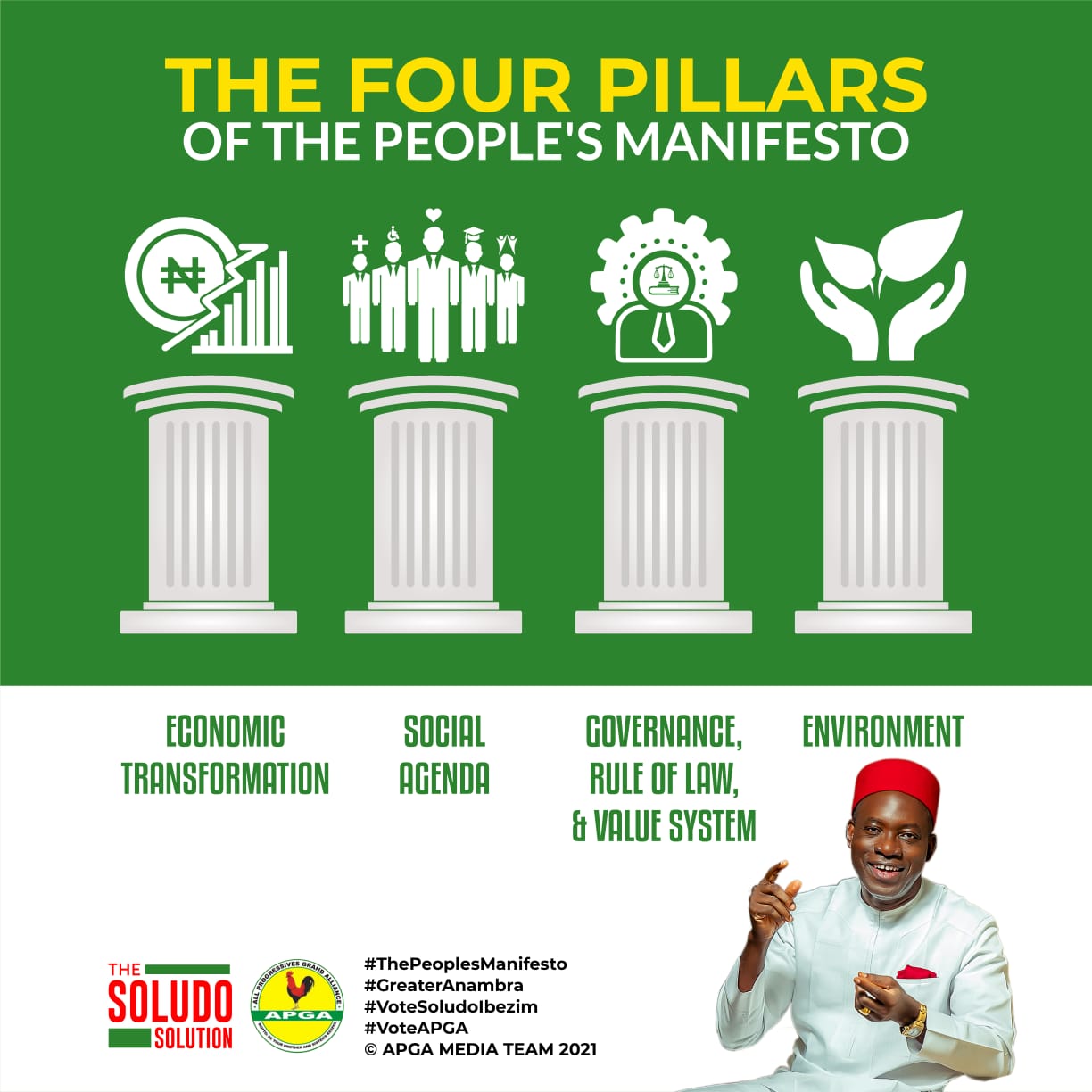 The People's Manifesto is a strategic and evaluated plan based on careful and realistic assessment of what the Soludo-Ibezim mandate can do in Anambra State to ensure that the vision to give ndị Anambra a Prosperous and Liveable homeland where they can Live, Learn , Work, Invest and Enjoy Happily are achieved.
These goals are grouped under FOUR MAJOR PILLARS of pragmatic action-plans TOWARDS A GREATER ANAMBRA.
ECONOMIC TRANSFORMATION 
SOCIAL AGENDA
. GOVERNANCE, RULE OF LAW AND VALUE
 4. ENVIRONMENT 
The Soludo-Ibezim mandate is ready to deliver.
Anambra is APGA!
#ThePeoplesManifesto
#SoludoIbezim
#VoteAPGA
#AnambraisAPGA