South Eastern Nigeria Offers Endless Opportunities
Posted on January 17, 2021
GREAT IMO JONATHAN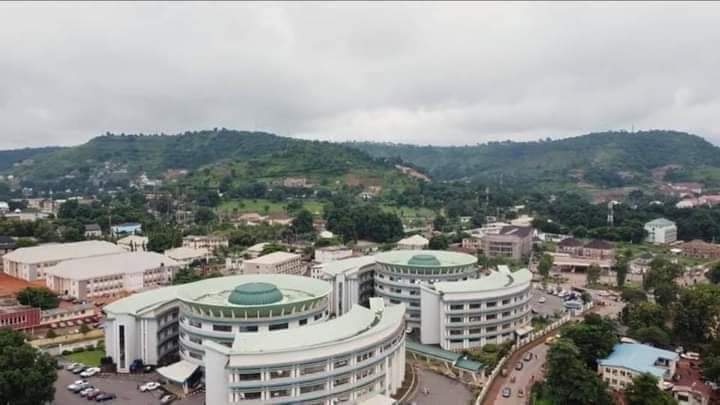 This is Enugu, the capital city of South Eastern Nigeria in pictures. South East is peaceful and holds great opportunities for investment with high potentials for return on investment. It is a region with highly trained manpower and upwardly mobile citizens with strong global reach.
This is the home of Innoson Motors and other great industrialists making great impact on humanity. There is a resurgence of hope with many abounding opportunities for investment in this region of Nigeria with the highest per capital income. Many indigenous investors from the region have shown that there are limitless opportunities for those with the faintest idea of what lies within the region.
Now is the time to look Eastward as the days ahead will be more competitive. New estates are springing up, industrial clusters are being developed by determined individuals, new cities like Eyimba Economic City are coming on stream. There are opportunities inland seaports, dry ports, cargo airports, modular refineries, gas infrastructure, modern rail services, independent power projects, mechanised agriculture, mining, inland waterways transport services, educational investment, medical hubs, manufacturing hubs, arts and sports investment.
The unique factors in the South Eastern Nigeria are well trained manpower, peace and security, purchasing power of the people and their global reach.
South Eastern Nigeria is rich in minerals and other raw materials required for industries and all forms of development, including: iron ore, limestone, coal, silver, marble, sulphur/sulphides, gypsum, fluorite, salt, barytes, uranium occurrences in Imo, Anambra and Enugu, kaolin, betonite and clay, copper, oil and gas shale, phosphate, granite and building stones, glass sands and quartz, lead and zinc, palm oil, rivers and deep waters, table lands, valleys and mountains, good weather or climate.
The future is definitely bright for investors looking eastward!
– Great Imo Jonathan writes from FCT, Abuja.