S/West Forum: MFM, 3SC Trade Tackles At Agege Stadium
Posted on December 8, 2016
TAIWO ADELU 
The ongoing pre-season organised by the South West Football Forum for the region's clubs in the Nigeria Professional Football League (NPFL) gets tougher with interesting and explosive matches coming up to entertain Lagosians on Thursday.
The place to be is Agege Stadium where from 2pm proceedings of Day 3 and final day of the competition which had started since Tuesday at the Onikan Waterfront Stadium, Lagos Island, will Kick-off.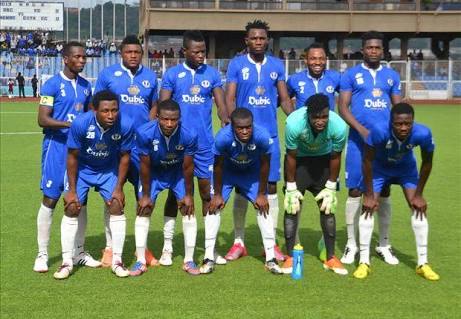 The first match is between Sunshine Stars of Akure and Remo Stars. The star match of the day will be a war between MFM of Lagos and Shooting Stars Sports Club (3SC) of Ibadan.
Though this match is packaged by the South West Football Forum to prepare these clubs for next season of the NPFL, which means, friendly games between clubs in the region, the camps of both MFM and 3SC are not taken it lightly as fans will witness fireworks on the field of play from 4pm.
Co-ordinator of the zone, Barrister Seyi Akinwunmi, who is also the First Vice President of Nigeria Football Federation, NFF, said the forum is determined to develop football across the zone and also foster unity among the clubs in the zone with the fans seeing the game as non-violence.