Tandoh Satisfied With Works Done By Contractor At Onikan Stadium
Posted on August 29, 2018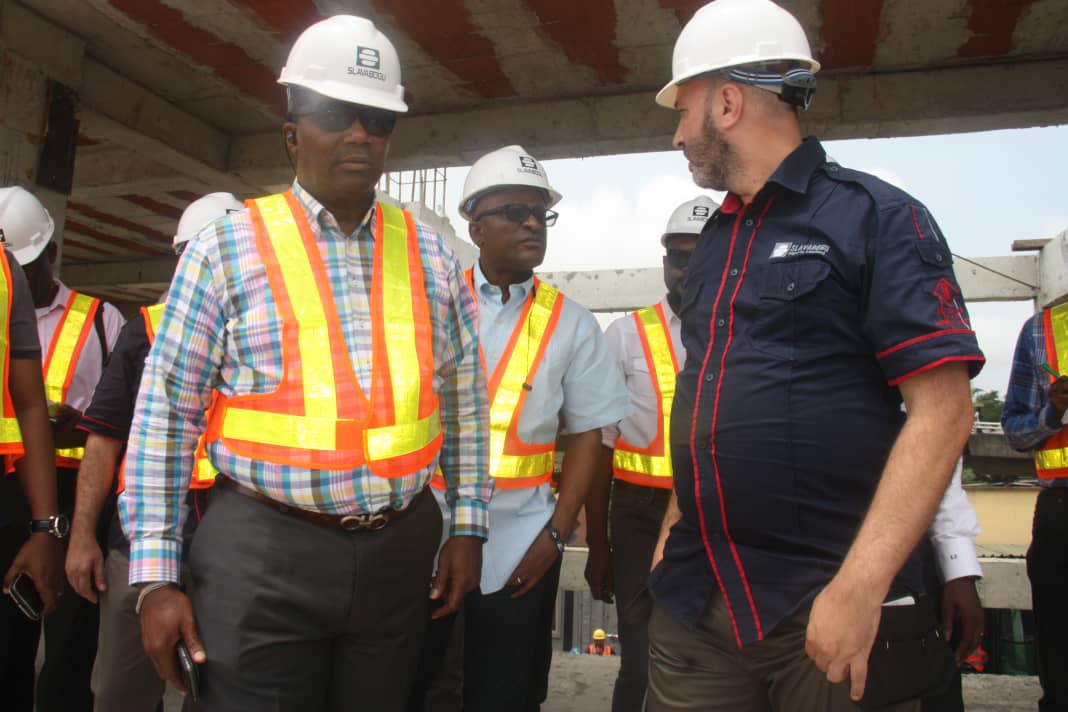 Chairman of Lagos State Sports Commission, Dr Kweku Adedayo Tandoh said he was impressed with the level of works being done by Slavabogu Nigeria Limited, the contractor company handling the reconstruction of Onikan Stadium on Lagos Island.
The chairman led other board members and management team of Lagos State Sports Commission to inspect the stadium on Tuesday in order to have a feel of the works done so far on the sports facility. The team was conducted round the stadium complex by the Managing Director of Salvabogu Nigeria Limited, Mr Zekeriya Oktem.
Tandoh said the level of works done has shown that the contractor will meet up delivering a good job, adding that he was impressed that FIFA standards are strictly adhere to in every area of work being done.
According to him, "I'm happy that we are on course to put in place a world-class multi purpose entertainment complex for Lagosians. This was the dream and vision of Governor Akinwunmi Ambode. The complex won't be for sport alone. We will be having a stadium of 5100 seats when we are hosting a football match and when it is the time for entertainment show, the arena will contain 8000 people. This was the Governor's vision to marry sports with entertainment and tourism. We want to transform Onikan Stadium to sports, tourism and entertainment centre.
"It is commendable that the contractor has been working to FIFA specifications, " he said.
To Mr Oktem, the MD of Slavabogu, a lot of things were put into consideration in the reconstruction of Onikan Stadium, adding that Lagosians should be expecting a sports/entertainment arena they will be proud of after completion early next year.