Task Before Sanwo-Olu's New Team
Posted on September 20, 2023
BY ADESHINA OYETAYO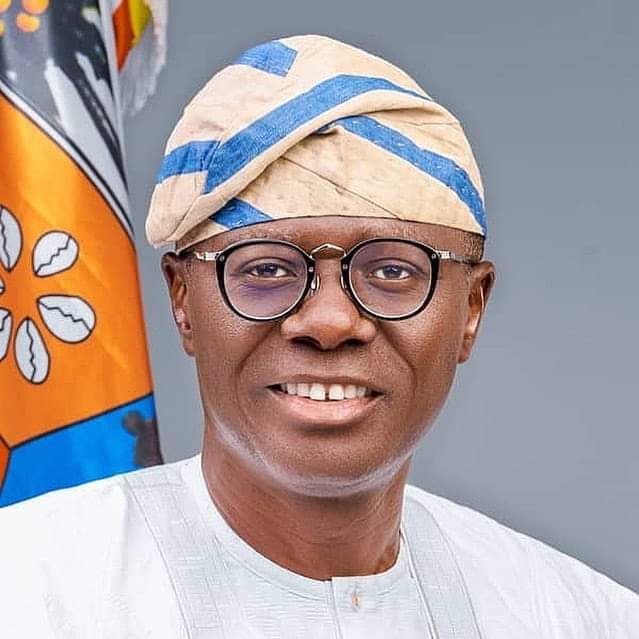 Almost four months after Governor Babajide Sanwo-Olu resumed office for a second term, a new cabinet was inaugurated just last Wednesday. The impact and importance of teamwork to produce effective governance cannot be overstated.
Lagos is Nigeria's most important state and it beggars understanding and logic why it took so long for the cabinet to be constituted considering the enormity of work ahead and the fact that time is ticking very fast. Thankfully, whatever in-house issues besetting the Lagos political family have been resolved. Now, the team can get to work.
Though the first two years of Sanwo-Olu were pockmarked by two debilitating drawbacks – the corona virus pandemic and the ENDSARS protest of October 2020; he still shone with transformational projects like the Lekki Deep Sea Port (the first of its kind in Nigeria and the most modern in West Africa), the Blue Rail Line (now fully operational); and the Imota Rice Mill among others.
With admirable diligence and effective teamwork, the governor's T.H.E.M.E.S developmental agenda (Transportation and Traffic Management, Healthcare and Environment, Education and Technology, Making Lagos a 21st Century Megacity, Entertainment, Tourism and Sports, and Security and Governance) has seen Lagos emerge as the premium investment destination in Africa.
Perhaps it is in education that Sanwo-Olu earned his major stripes. Since assuming office, education has always got the lion's share of the state budget because of the governor's belief that education is the best legacy to bequeath to children and one of the most potent tools to end poverty and hunger. In four years, education in the state at all levels has improved with new infrastructures like school buildings and functional and fully-equipped libraries and practical and proactive interventions.
Until 2022, Lagos State had just one university. Now, that number has increased to three with the transmutation of two colleges; the Adeniran Ogunsanya College of Education, Ijanikin, into the Lagos State University of Education (LASUED); and the Lagos State Polytechnic into the Lagos State University of Science and Technology (LASUSTECH).
Whatever successes are attributable to the governor hinge on the fact that he had a great team to work with. He has now constituted a new cabinet that is rich in experience, dynamism, and initiative; a mish-mash of the young and the not-too-old; the technocrats and core politicians; and old and new faces.
Expectations are sky-high and there is no time for dithering, dilettante efforts, or tokenism. At this time, particularly, Lagosians want quick and effective answers to the perennial flooding problem.
A fast-developing mega city with commensurate population and environmental pollution, Lagos, also known by some observers as Africa's 'water city', has a major pluvial flooding problem and requires an intrepid and insightful administrator to help resolve the causative issues of clogged waterways and drainage systems and developments on floodplains.
Significantly, the governor has tapped Adetokunbo Wahab, the former Special Adviser on Education – to head the Ministry of Environment. Many are hoping and praying that Wahab comes up clutch by bringing to bear his protean intellection, experience, and initiative to enthrone a clean, flood-free, hygienic, and sustainable environment conducive for tourism, economic growth, and wellbeing of the citizens.
Education and Technology are one component under the THEMES agenda. Many are oblivious to the revolution happening in the technology ecosystem in Lagos State, which is now becoming a viable and stable tech locus as it is currently home to three Fintech Unicorns – Paystack, Flutterwave, and Interswitch among many other successful, globally-recognised start-ups. To lend credence to this, the Global Startup Ecosystem Index named Lagos a leading global city in e-commerce and retail technology, transportation technology, and education technology. Conversely, this has earned Lagos the sobriquet; 'The Fintech Capital of Africa'.
That is why the new Commissioner for Innovation, Science, and Technology, Tunbosun Alake, particularly, has to go above and beyond the call of duty to ensure that he sustains and surpasses the achievements of his predecessor and foster a more robust and enabling environment for startups and tech companies to flourish, create jobs, drive economic growth, and provide solutions to societal problems in one of Africa's most important states. Alake is not new to the terrain because he served as a Special Adviser on Innovation and Technology to Governor Sanwo-Olu since 2019.
The attainment of food security is a major policy thrust of the Sanwo-Olu administration, which has necessitated the revamping of the state's Agricultural Land Holding Authority (ALHA) to support investment in agriculture, the Lagos State Aquatic Centre of Excellence (LACE) that would boost fish production from 20% to 80%; and the Lagos Food Production Centre Avia, Igborosu-Badagry among other agriculture-focused initiatives.
In August 2019, Ms Abiola Olusanya was first appointed as the special adviser on agriculture but became a substantive commissioner in November 2020. Under her, the 32-metric tons per hour Rice Mill in Imota, Ikorodu, with a capacity to produce 2.8 million bags of 50kg bags of rice yearly while generating 1,500 direct jobs and 254,000 indirect jobs, roared to life. Sited on a land space of 22 hectares, the mill is reputed as the biggest in Sub-Saharan Africa and the third largest in the world.
The governor has projected through the five-year Agricultural and Food Systems Roadmap launched in 2021 that Lagos State will generate $10 billion in the agriculture sector in the next five years, adding that most of the investments would be private sector-driven while the government acts as the catalyst and enabler. Since she was there from the beginning, it is auspicious that Olusanya is back as agriculture commissioner and will be required to help sustain good governance through enhanced food productivity and security, promoting sustainable agriculture, and ensuring improved nutrition for the masses in alignment with the T.H.E.M.E.S Agenda.
Recognising that the tourism sector in Lagos is a potential foreign exchange earner, Sanwo-Olu has launched the Tourism Master Plan and Policy that seeks to make Lagos State a top five tourism hub in Africa by directing efforts in the tourism sector in six strategic areas namely; Culture and Heritage; Film, Art and Entertainment; Business and Meetings, Incentives; Conferences and Entertainment; Beach and Leisure; Nature and Adventure; and Medical and Wellness.
Under the last commissioner, there was a lethargy of sorts in the sector and one would expect that the new commissioner, Toke Benson-Awoyinka, will work harmoniously with the recently-appointed Special Adviser for Tourism, Idris Aregbe, to help pursue with verve and vibrancy the 20-year vision of the policy envisioned to make Lagos State one of the top five urban tourism destinations in Africa. As one of the fastest growing sectors of the Nigerian economy, and with Sanwo-Olu's monumental investments in infrastructure, there would be a deluge of interest in how Aregbe and Toke-Benson can rejuvenate that all-important sector.
The governor has said that his second term would be devoted to achieving the THEMES Plus Agenda and; "The task of this new cabinet is clear. It is to build on the successes of our administration's first four years in office. It is to take our people closer and closer to our dream of a Greater Lagos…
"The expectations of our people have never been higher than they are right now. Doing your best to meet them is, therefore, not an option. It is the least you will be expected to do. Lagos is the Centre of Excellence; your work must be excellent in every ramification."
Indeed, the new appointees have their work cut out for them.
•Oyetayo, a Lagos-based media entrepreneur, sent the piece from Lagos.