Teenage Boy And Girl Stab Mom, Daughter To Death, Then Have Sex
Posted on November 10, 2016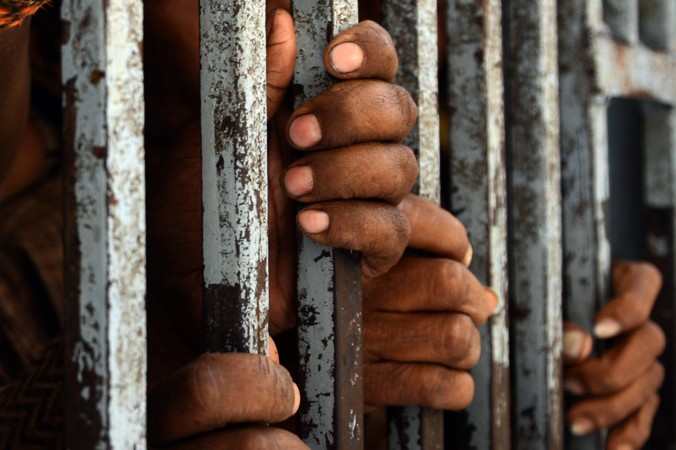 A 15-year-old girl and boy have both been sentenced to a minimum of 20 years in detention for murdering a mother and daughter in their beds as they slept.
The teenagers, who cannot be named for legal reasons, repeatedly stabbed Elizabeth Edwards, 49, and her daughter Katie, 13, to death at their home in Spalding, Lincolnshire, on 13 April this year, before sharing a bath, having sex and watching the Twilight vampire movies.
Both were 14 at the time of the killings.
Sentencing both to life imprisonment, Mr Justice Haddon-Cave told a packed courtroom at Nottingham crown court that the killings were "a terrible crime with few parallels in modern criminal history".
The murders had been "brutal… almost in the form of an execution", the judge said.
As he gave the sentence a member of the victims' family wept quietly in the public gallery. Neither of the defendants made any reaction as the sentence was delivered.
A jury convicted the girl last month of the double murders, after she had initially pleaded not guilty on the grounds of diminished responsibility. The boy had admitted both murders.
The jury previously heard that the murder plot, which the pair had discussed over burgers at McDonald's, began because the girl had a "grudge" against Edwards, a school dinner lady. After their arrest, she told police she had "felt like murdering for quite a while". She had been "excited" about their plan and "looking forward" to the murders, she said.
The pair had plotted to cut the throats of their victims in order to stop them screaming. The boy attacked first Edwards and then Katie as they slept, after the girl, who had originally agreed to murder the younger victim, said she could no longer go through with it.
Making arguments in mitigation ahead of the sentencing, Simon Myerson, QC, representing the boy, said "two children became trapped in a fantasy of their own devising".
They had regarded each other, he said, as "virtually one person".
"We submit that … because of their age and immaturity, there was a specific pleasure in the planning, not because of the result that would be achieved but because they were doing things together."
He said the boy had not shown remorse or been "prepared to confront what he has done", but argued: "What this child needs is support and help."
The judge was told that when he was arrested and cautioned by police, the boy said: "Fuck life."
Andrew Stubbs AC, representing the girl, said that after coming up with the murder plan, the couple had been "almost playing chicken with each other… They were unable to stop themselves".
He suggested that "as she matures … there will be an increasing appreciation of what she and [the boy] have done and the horror that they had caused".
-Culled from The Guardian of London