The Helpless Help
Posted on January 25, 2021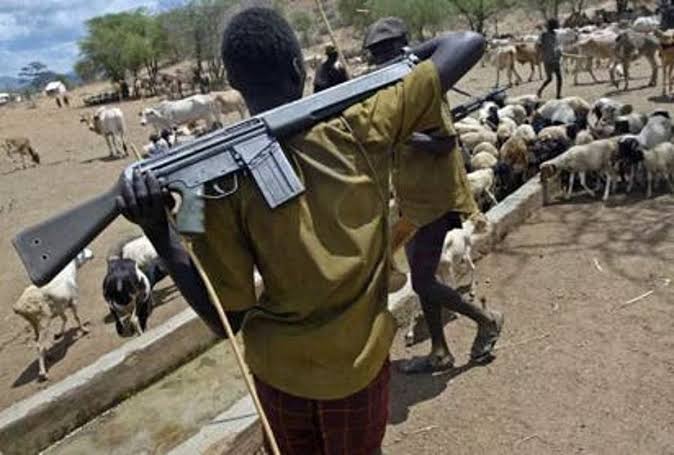 Insecurity is fast becoming a norm in Nigeria as the Government of the day seems to be doing very little or nothing to tackle it and from the views of majority, protecting some criminal elements on the platform of nepotism. 
From the appointment of the Chief of Staff and heads of other government parastatals, many have been agitating, accusing this present government of discriminatory behaviour in favour of one social group. As such, to the agitators, it has obliterated confidentiality in our togetherness as a nation. A nation that practices democratic true federalism ought to envelope and exercise all inclusiveness in leadership roles and in decision making that affects sensitive matters, especially in the area of security.
It all started with the enactment of a quota system and catchment area policies that emit discriminatory effects in favour of a protected group. Though, in Nigeria, the existence of quota system is prior to Nigeria's independence in 1960, but was constitutionally endorsed in 1979. It was initially purported to address ethnic representation in public quarter. It spewed out negative effects as It lingers on to affect issues of school admissions, promotion, appointment and recruitment into public service. It was no longer the game of the fit, but the game of one's zone. No matter how fit you may be, once your zone's required number is complete, another less qualified individual from another zone will be chosen. These policies mortified the use of best men in handling matters that affect us all. And it was politically driven to favour a particular group.
Quota system is our colonial masters' ideology to occlude us from using our best men for better results. The favoured tribe among us hijacked it as a tool for dominating other tribes. It is one of the reasons we are where we are today. Instead of making progress, retrogression has been our marching order as the blind are constitutionally obligated to lead the ones who can see.
From poor constitutional settings to corrupt governance, insurgency and insecurity have become the order of the day. And as the citizens seem helpless as a result of the government's lacklustre approach in dealing with it, many are warming up to engage self help in saving their dear lives from the menace of the President's kinsmen (Fulani herdsmen).
It is very obvious that the threat is from a particular tribe and it is fast developing 'Fulaniphobia' in the hearts of many as the Fulani extraction President seems to be less concerned about the safety of others, but desperately and violently concerned about the safety of his kinsmen.
There are inherent human rights that override constitutional demands. Among these rights are: right to life; right to property and the pursuance of happiness. If your life is threatened and your government seems helpless in protecting you, it becomes an inherent right for you to defend your life. Civil disobedience is one of the inherent means to obligate bad government or organizational head to rewrite their wrong. And for a democratically elected President, without due process, call for the death of his citizens who are helplessly struggling through self help to save their community from the menace of the President's kinsmen is nothing but a one sided drama dragged too far.
With all humility and with total submission of my love and respect for our togetherness as a nation, I would advice President Muhammadu Buhari to copy his predecessor, President Goodluck Jonathan and resign to save Nigeria from plunging into second civil war that could read: 'All out against one'.
It is high time our national stakeholders stopped speaking evasively and courageously speak through the microphone of 'if l perish l perish' to halt this imminent second civil war.
Note: There is no other route to it. The helpless' help remains self help.
Amb. Ezewele Cyril Abionanojie,The author of the book 'The Enemy Called Corruption'.