Tribute To Bishop Mike Okonkwo On His 78th Birthday
Posted on September 7, 2023
DR. SEGUN OSHINAGA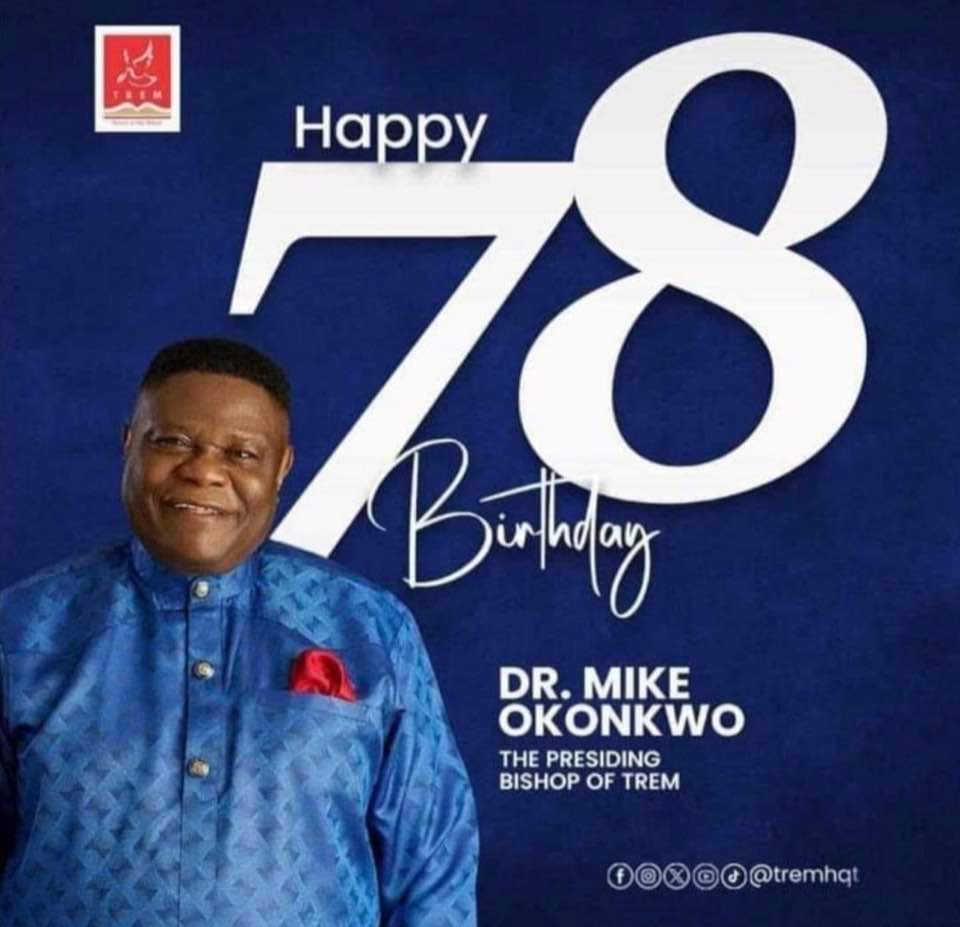 Happy birthday to a great man. I rejoice with a man who has stood the test of time. I want to thank you sir for being a big encouragement to me in the early 1980s as a young and impressionable evangelist.
Your home at the back of the church at 14 Afolabi Brown was my regular haunt. You always found time to share fellowship with me. And then you started taking me along to the different ministers' fellowships you belonged to. It was you I followed to UPGAN, headed by Archbishop Abraham Oyeniran. There I met and got close to Rév. Ezekiel whose Church, CPM played host to us. Then I followed you to the Minister's fellowship hosted by Rev. Ukegbu, Upper Room Mission, Apapa.
You provided me those exposures very early in ministry. Then you moved to Rév. Boyejo's house on Community road, Akoka. I remember fondly how after hours of fellowship together, you would see me off on foot from your house, deep inside community road all the way to Pako Bus stop at night when I was ready to go.
I also remember the role you played when I tried settling the differences between Archbishop Benson Idahosa, Pastor Ayo Oritsejar and Rév. Felix Omobude. Your support made it possible so that I got everyone together at Foursquare Church headquarters, 62 Akinwunmi Street, Alagomejo on October 1st, 1991.
There is no way I can write my story that your name will not dot the lines in gold, particularly the early years. Since those years, it has pleased God to lift you high and make you a father in the land. Thanks sir for all you have done for God and His kingdom.
Happy birthday sir