UBA Boosts Investors' Confidence After Record Profit
Posted on September 20, 2022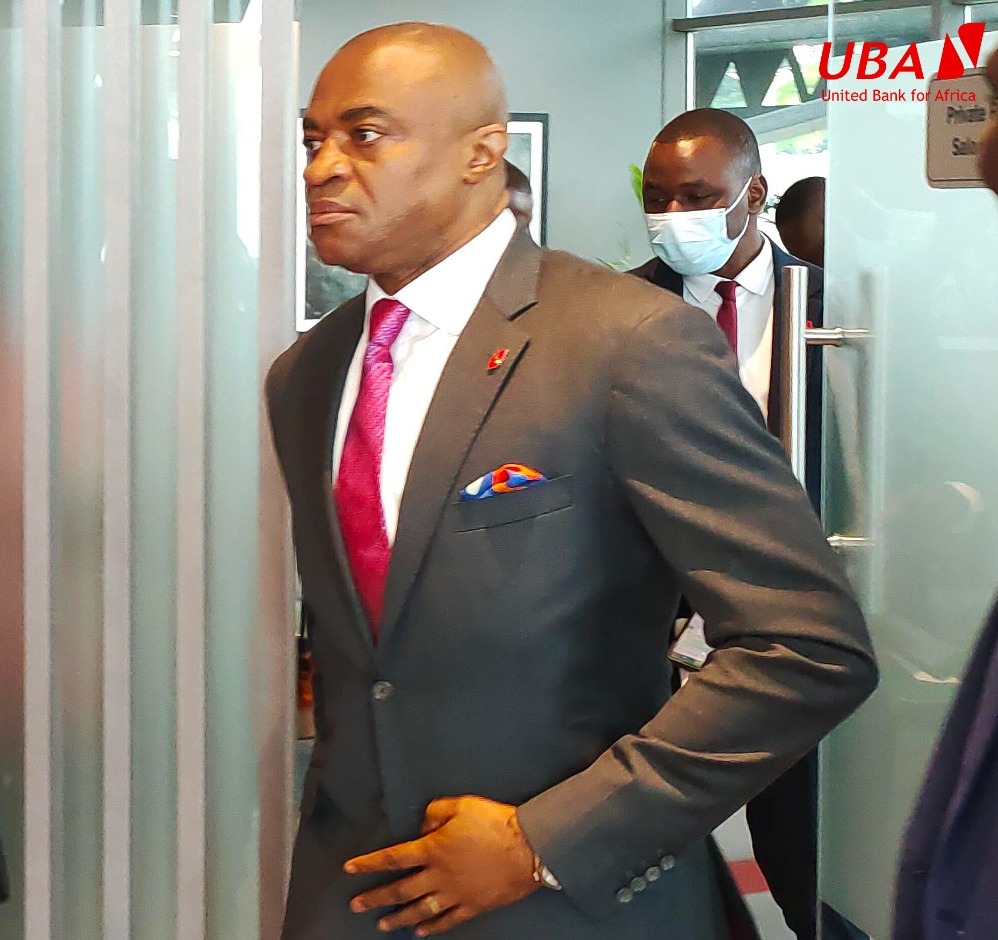 The Pan African leading lender, United Bank for Africa (UBA) Plc has boosted investors' confidence after a record prof growth as it remains impervious to geopolitical tensions, rising inflation, currency devaluation, and regulatory headwinds.
Of course, the lenders' half-year results beat analysts' expectations and its solid capital position means it has the buffers to absorb macroeconomic shocks.
The tier-one banks latest financial statement as analysed shows there are improvements in key financial ratios, and a surge in electronic banking revenue indicates the bank is serving the needs of its customers across the country who are enjoying expeditious transaction processing.
For the first six months through June 2022, UBA's gross earnings increased by 17.80 percent to N372.75 billion from N316.03 billion the previous year; the growth at the top line (revenue) was largely driven by strong growth in interest and non-interest income.
A breakdown of revenue shows interest income was up 15.59 percent to N257.36 billion in the period under review from N222.63 billion the previous year.
Net interest income followed the same growth trajectory as it spiked by 19.90 percent to N177.46 billion in June 2o22 from 148.06 billion the previous year.
Net interest income (NII) is the difference between the interest income a bank earns from its lending activities and the interest it pays to depositors.
Also, net interest margin (NIM) increased to 5.70 percent in the period under review from 5.20 percent the previous year. The 50basis points improvement in NIM is on the back of continuous asset pricing whilst holding down funding cost.
The stellar performance was in line with management's expectation, adding that the Bank's continued focus on its Customer 1st philosophy to pursue the mission of providing superior value to our stakeholders had increased low-cost customer deposits, and boosted the growth of its payment and transaction banking, according to Oliver Alawuba, group managing director and CEO of UBA.
The lender saw net income increase by 16.10 percent to N70.33 billion in June 2022 from N60.58 billion the previous year, thanks to an uptick in fees and commission income and non-interest revenue.
It is important to note that operating profit followed the growth trajectory as it was up 20.10 percent to N255.98 billion in June 2022 from N213.15 billion as at June 2021.
UBA is committed to delivering value to shareholders as the return on average equity (ROAE) rose to 17.70 percent in the period under review from 16.40 percent the previous year.
It must be noted that rising interest rates is also responsible for an improvement in earnings as the central bank adopts a hawkish tone to tame stubbornly high inflation.
The Monetary Policy Committee of the Central Bank of Nigeria has increase the benchmark interest rate (monetary policy rate) from 13% to 14%.
Nigeria's headline inflation climbed to a new high of 20.52 per cent in August on a year–on–year basis, according to data from the National Bureau of Statistics (NBS).
The Nigeria 10-year government bond has a 12.811 percent yield, according to data from Government Bonds.
Well-diversified loan book and moderating NPL ratio
The lender is not susceptible to exposure to the oil and gas as it maintains a well-diversified balance sheet, with about 40.2 percent of the assets in liquid, low-moderate risk instruments.
Of course, the non-performing Loans (NPLs) further dropped to 3.30 percent, which is lower than the 5 percent regulatory threshold, and thanks to prudent underwriting standards, and proactive credit monitoring.
Total customer deposits were up 5.70 percent to N6.72 billion as at June 2022, the single digit growth means deposits are not lying fallow and liabilities are not piling in the balance sheet
And more interesting is that customer deposits continue to dominate the Bank's funding mix (82 percent), even as CASA grew by 3 percent in the first half as the lender deepen wallet share of corporates, commercial  and retail customers.
Attractive valuation validates investors' confidence in growth prospects
United Bank for Africa has a price to earnings multiples of 2.07 times, which validates an attractive valuation as analysts continue to reaffirm a Buy rating on the stock with upside potentials.
It pays shareholders an attractive yield for owning a share of its stock, as its dividend yield of 13.42 percent makes it the best dividend paying stock on the NGXASI index.
Reaffirming its commitment to shareholders and the investing public, the Board of Directors of the Bank declared an interim dividend of N0.20 per share for every ordinary share of N0.50 each held by its shareholders.
"The financial year 2022 showed initial signs of recovery of economies across the globe, despite continued COVID-induced supply-chain disruptions. However, geopolitical challenges including the Russia and Ukraine conflict, resulted in escalation of global commodity prices, particularly grains and crude oil, which have taken a toll on several economies. Notwithstanding these developments, our half-year numbers came out stronger than the prior year, with top and bottom-line reaching new record highs," Alawuba summed.
With presence in New York, London and Paris and now the UAE, UBA is connecting people and businesses across Africa through retail, commercial and corporate banking, innovative cross-border payments and remittances, trade finance and ancillary banking services.