Unfair To Nigerian Subscribers?  Not MultiChoice
Posted on November 20, 2016
CAROLINE OGHUMA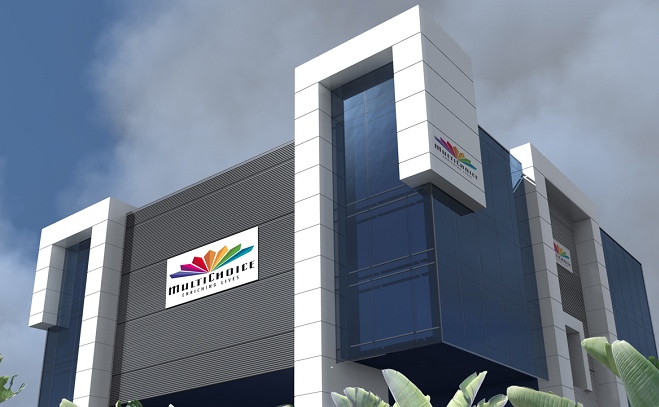 What can we do without our subscribers? Nothing. Absolutely nothing. Where will we be without them? Nowhere. It is that simple.
Without them, there will be no us at MultiChoice Nigeria. I believe that is true for any other business or, more specifically, any business that desires long-term viability through quality service, like MultiChoice Nigeria does.
It is why we have found recent media reports suggesting that MultiChoice subscribers in Nigeria are being unfairly treated very baffling and I dare say, unfair. 
The basis for the reports was the recent reduction in subscription rates in some other countries in which we operate and the fact that the reductions did not include Nigeria and South Africa.
To be clear, DStv subscription rates, across bouquets, were reduced in those countries. But the claim, as made by authors of the report, that rates were slashed by 20 per cent in those countries were invented and, thus, untrue.
 The facts bear no resemblance to what the reports presented and are easily verifiable on the internet. There simply was no blanket 20 per cent reduction in rates. Why Nigeria's exclusion? Local dynamics differ from country to country, which, naturally, will impose variations in costs of operations and ultimately, prices.
And contrary to what is widely believed (this is similarly verifiable), DStv subscribers in Nigeria have always paid lower than those in other countries. The current rates in Nigeria came into effect in April, 2015, when the value of the naira to the dollar had just begun dipping. Now, the value of the Naira has affected every industry and, of course, every Nigerian.
Currency depreciation rates across Africa are not the same. The naira, as I said earlier, has experienced huge denudation in value. Do not forget that we buy television content, including our beloved Nollywood movies, in dollars.
Even now that rates have been adjusted in those countries, we in Nigeria still pay way lower (again, verifiable!), a fact ignored by the authors of the reports.
While we wait (and hope) that things get better, MultiChoice has continued to absorb costs on behalf of the Nigerian subscriber because we recognise that the country is experiencing an inclement economic weather and because we believe in Nigeria. 
We also observed that many of the reports said our non-adoption of a "pay-as-you-view billing system is an index of unfairness to the Nigerian subscriber.
This is another invention, as there is no such model in the pay-television industry. It does not exist anywhere, let alone in countries where it has been claimed to be in operation. All this, again, is verifiable via a simple google search. 
What is available is the pay-per-view model, something totally unrelated to what is being agitated for. I remember that the two terms were once used interchangeably.
Pay-per-view is a model used in the broadcast episodic, usually, high-ticket events in sports and entertainment. The model requires a subscriber to have an extant subscription in addition to which payment is made to have access to an event the subscriber desires to watch.
The cost, almost always, is high. Let us take last year's world boxing title bout between Floyd Mayweather and Manny Pacquiao, a fight shown exclusively on pay-per-view in the United States and United Kingdom.
In the US, for example, it cost $99.5 to watch the fight, in addition to having an active subscription. 
Boxing fans who watched it in Nigeria, via DStv's SuperSport, did so as part of their Premium bouquet. Pay-per-view does not deliver television programming a la carte. If Multichoice operated a Pay-Per-View model, DSTV subscribers who wanted to watch the fight would have had to pay a fee in addition to the usual subscription. 
MultiChoice has no reason to treat its Nigerian subscribers unfairly. As a matter of fact, we are committed to providing improved services and be more customer-centric because we value our subscribers.
 In recent months, we have made available toll-free lines on all the mobile telephone networks in the country to ensure that subscribers can reach our call centres at no cost when they have issues with our service. 
The operating hours of our call centres have been extended from 8am to 9pm daily, including weekends and public holidays. We are the first pay-TV service provider, perhaps the only one, to allow customers switch off their accounts for seven days twice a year when they are not at home watching. We also recently announced the Nigerian Television International (NTAi) channel as the Free-to-Air channel for subscribers when their subscription expires.
For these, we were commended by the Consumer Protection Council (CPC).
While we hope to do more, available evidence declines to support claims that the Nigerian MultiChoice subscriber is getting a short shrift.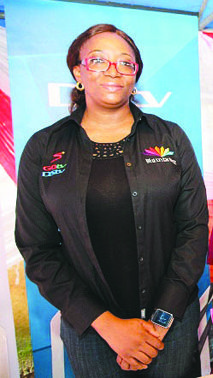 Oghuma, Public Relations Manager, DStv, writes from Lagos