USO And APC: A Story Yet Untold
Posted on August 9, 2022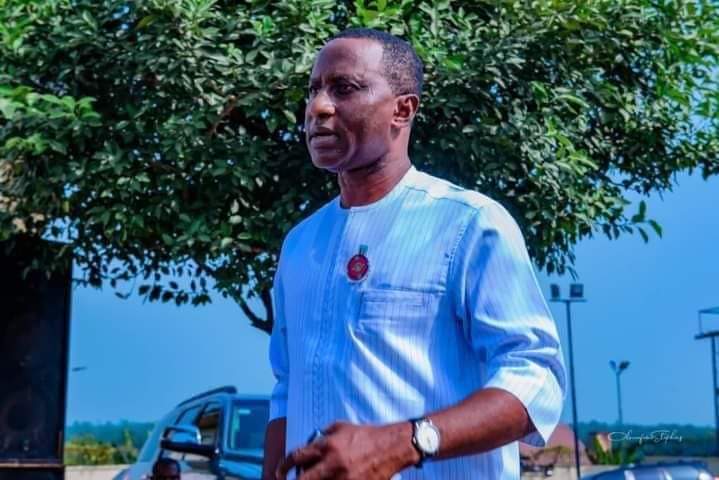 It is not news that since the entrance of Uche Ogah into the All Progressives Congress in 2018, the APC in Abia State began to grow rapidly. There's no gainsaying the fact that APC was a hitherto unknown party in Abia State till Uche Ogah appeared on the scene with his tsunami-like masses-oriented followership that strongly believe in his political ideology and in conjunction with like-minded eminent personalities in Abia State, boosted the party's presence and made it a Force to be reckoned with in the politics of Abia State. 
Indeed, when Ogah said that you can't talk about APC in Abia without him, he is more than right, he has affinity with the grass root supporters of APC in Abia and they are his strength.
Dr. Ogah has played and continues to play vital cum pivotal roles in advancing the cause of the All Progressives Congress in Abia State with verifiable facts available on ground. He had worked and still partners with fellow progressives of Abia origin to ensure their party, the APC, remains vibrant by way of varying levels of support to its leaders; viable by way of funding and provision of required party infrastructure and furnishings; focused by ensuring there are no distractions among the leadership of the party in Abia State.
All that Dr. Ogah has contributed to the advancement of the cause of the APC in Abia State and in the nation in general has been propelled by his massive support base peopled by progressive women and men who are united in their unwavering support of him and his personality as they know him as the sure, one and true foundation of the All Progressives Congress in Abia State.
The recent testimony of the former Abia State APC chair, Chief Donatus Nwankpa on the entrance of Dr. Uche Ogah into the APC created not only the base but also inroads for the APC in Abia State. The former state APC chair further stated that there is nobody that won election under APC in Abia State in 2019 without Dr. Ogah's footprint and that was why they lobbied and brought Dr. Ogah into the party because in 2015 APC had a zero sum outing in Abia.
Yes, one cannot discuss the All Progressives Congress in Abia State without a more than a honourable mention of the sublime contributions of Dr. Uchechukwu Sampson Ogah to the existence and sustenance of the All Progressives Congress in Abia State and the south east geopolitical zone of Nigeria.
Categorised as : Politics
No Comments »