Wale Adeoba Launches 'Ogo Yoruba Academy' In Lagos
Posted on January 24, 2023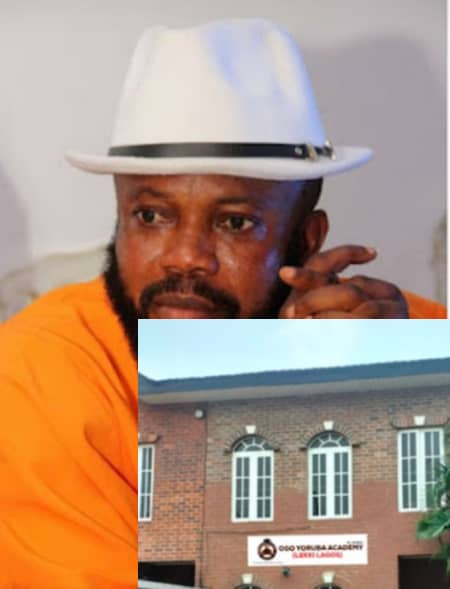 Wale Adeoba, popularly known as Mr. Packaging, has launched a new citadel of learning called Ogo Yoruba Academy, an independent indigenous institution, to teach Yorùbá language at all learning levels from elementary to the proficiency in Lagos, Nigeria. 
The new unique academy has a physical school and online platform for learning to foster the growth and development of Yorùbá language, arts, and culture, through collaboration with scholars, politicians, traditional leaders, businessmen, governance and experts in Yoruba language and individuals from all walks of life.
The talk of the town learning institution located at No. 9, Amusa Street, Idado Estate, Lekki-Lagos, Nigeria, was officially unveiled on Wednesday November 30, 2022 but will commence operation fully for the new academy session in January 2023.
Ogo Yoruba Academy is a big initiative from Adeoba who is also the President/Convener of the reputable 'Ogo Yoruba Awards' (OYA). It was incorporated in September, 2022 as a Limited Liability Company called Ogo Yoruba Academy For Yoruba Language Nigeria Limited.
At the school unveiling, Adeoba disclosed that the academy is very committed to encouraging and funding mentorship and systematic reflections on the history, culture, heritage, and future of the Yorùbá in the context of Nigeria and in a globalizing world.
It gears towards helping to create and sustain freedom of thought, and providing a platform for effective linkage between research, human development and as a welcoming ground for Afro-Americans, Brazilians and especially those of Yoruba descents.
Adeoba appealed to the Nigerian parents whether you are an Igbo, Hausa or Yoruba that it is imperative to learn the world class language Yoruba as an added advantage.
"The Ogo Yoruba Academy is in view of the pivotal role in strengthening and developing the Yoruba race beyond culture and heritage. And, the stakeholders have concluded plans to do the needful and revolutionized the Yoruba Language in this part of the world," Adeoba said.
He added "It is his desire that many people home and abroad would find this project and vision worthy to key into and support as a veritable stakeholder and big player in promoting the Yoruba race all over."