What Do Peter Obi and His Goons Want From Us?
Posted on September 28, 2022
---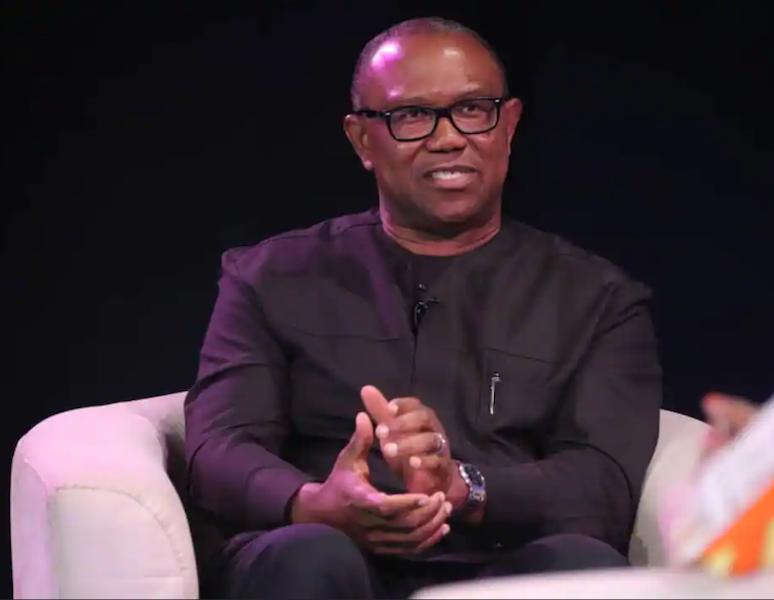 It's unfortunate how the cyber urchins of Mr. Peter Obi are busy baying for the blood of every Igbo stakeholder for not supporting their jaundiced ambition or joining in the vendetta mission of Mr. Peter Obi.
Since Mr. Peter Obi left the PDP to pursue his self obsessed desire to become Nigeria's President in Labour Party, his supporters—mostly those who live in the South East—have opposed every rational Igbo stakeholder and called for their heads as if politics had become a life-or-death situation for Peter Obi. It's obvious he's not running for President, but rather has a personal grudge against a few of his alleged rivals in politics.
Today, Dr. Emeka Ihedioha, the former governor of Imo State was not spared from the banditry and bully that has since associated with the Obidients as he was caught on camera addressing his friends and supporters and pleading for their support of Atiku Abubakar and his party, the PDP. The cerebral son of Mbaise was abused on social media by uncivil, emotional, and roguish thugs who claimed to be Mr. Peter Obi's supporters. They demanded that his head be severed and served hot in a pepper soup bowl.
Ihedioha's offense was soliciting support for his party and choice candidate just like every Nigerian and like members of Obi's Labour Party, who are mostly internally displaced politicians.
For a long time, the miscreants have continued with this political banditry, hoping to bully everyone into buying into their aimless and ludicrous ambition.
It's still on record how these miscreants and ragtag urchins molested and abused Professor Ike Ekweremadu and would claim responsibility for his family's present misfortune as a result of his opposition to Peter Obi's ego trip.
Aside from Ekweremadu and Ihedioha, we have witnessed numerous other vilifications and personal attacks aimed at our great Igbo sons and daughters by the OBIdient and are encouraged further by their principal, Mr. Peter Obi.
Mr. Peter Obi is running for President to denigrate the Igbo, de-market the South East, and start a needless bloody war among our young people, whom he has successfully manipulated and exploited due to their ignorance and vulnerability.
Peter Obi is watching as these urchins attack every Igbo great son and daughter, baying for their blood, all in the name of supporting his impossible ambition.
The Igbos have not chosen a candidate, and Peter Obi will not be the Igbo candidate in the upcoming election. It's rather unfortunate that he's encouraged his thugs to go after those who support their parties and preferred candidates regardless of the freedom and choice that the constitution of the Federal Republic guarantees all citizens.
If the supporters are calling on South Easterners to support Peter Obi and his crippled Labour Party, I would like to ask, which Igbo Presidential candidate has Peter Obi supported in the past? We had people like Orji Uzor Kalu, Chuba Okadigbo, Dim Ojukwu and other Igbo sons contest the President in the past, with Peter Obi as Governor of Anambra State on many of the occasions. He ensured that these Igbo sons did not win votes in his state. Instead, he had his support for his preferred choice, yet no one bayed for his blood. Today, we can all see how Peter Obi is denigrating Ndi Igbo for his penurious and defective ambition.
We must all ask Peter Obi what he truly wants from all of us; our lives for the sake of his egotistical ambition or the continuous denigration of Ala Igbo and South Easterners.
It was previously Ike Ekweremadu, then Dave Umahi, and now Emeka Ihedioha; who knows who will be next in line for Peter Obi and his ragtag to abuse and denigrate? It will be on record that Peter Obi was the man who denigrated his kinsmen for his ego to be massaged.
May Peter Not Happen To Us!
Uloka Chukwubuikem
#ezemuojnr