Why I Don't Join Some Artistes To Clout Chase
Posted on February 23, 2021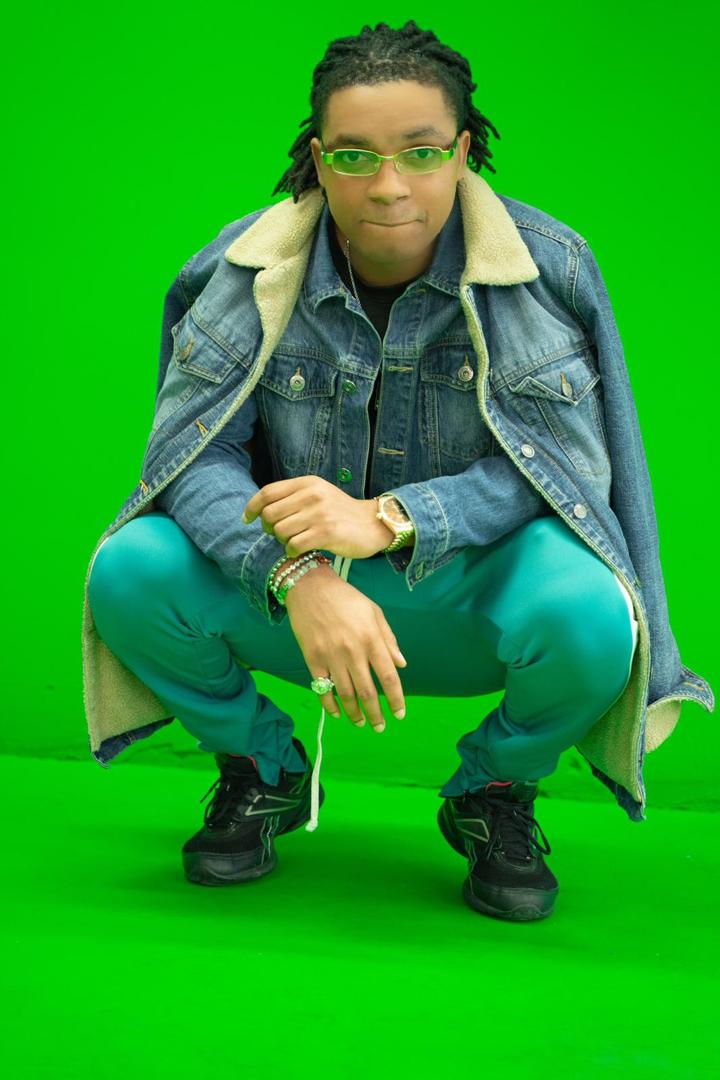 Rising Nigerian singer/songwriter OBI Xtra, born Obinna Nwankwo is from south eastern part of Nigeria but is currently based in Columbus, Ohio. He has collaborated with the likes of Yung6ix and WAGA G. He has also written songs for some other artists. He recently released a new single titled 'Baby Yo'. In this chat, OBI Xtra talks about his music, plans for the future and what to expect from him this year
OBI xtra seems to be in a world of his own. You are hardly involved in the usual dramas with artistes, is this your strategy?
Yes. I definitely don't get involved on all those usual dramas because I feel like this generation is more interested in attention or clout as they say, and things like that don't ever last it only trends for a couple days or weeks and then they forget about it. And that can also overshadow the music if care is not taken. So being that I wanna be here for a long time, I just avoid any form of drama as much as I can
Who is Obinna Nwankwo aka OBI Xtra?
I'll say he is just a visionary who never stops trying until a goal is achieved and that's why I stay focused on the music because I want to be defined by it
You are rated as one of the upcoming artistes to watch out for this year, how do you handle the pressure?
I don't really feel the pressure or at least I don't let it get to me because I know what I have to offer and in no distant future the world will see it
You just released a new single, why have you been keeping a low profile, when are you planning to release a full body of work?
I actually have been putting together my EP and have plans of releasing it to the world any time soon
What do you think your new song and what message does it convey to your fans out there?
The name of the song is "Baby Yo" and basically it's just where I'm at right now in life in terms of relationships like meeting new girls and wondering if it's actually real love and if it's going to work out and I'm sure a lot of people can relate to that.
Looking at how far you have come and the success recorded, what comes to your mind now when you look at the rate the industry keeps churning out new artistes?
Well I must say first and foremost I'm proud of myself and how far I've come even though I'm not even close to where I wanna be. But I still remember how I started from the ghettos in 042, and I know a lot of people from there believe and look up to me so I can't let them down. That's why I have to join that conversation of the hottest new artists soon.
Sometimes you appear as a rapper with your lyrical signature. Other times, you only sing. Which one do you find easier to do?
Basically the reason for that is because I first fell in love with hip hop/rap before any other genre. But singing to me is more easier, it just comes real quick and I don't have to think about bars or punchlines lol.
Tell us about your greatest fear as an upcoming artiste?
To me fear is not a part of my story because I'm a risk taker and I know what I want and nothing will stop me from getting it, no matter how long it takes.
When you see some of the artistes who have ruled the airwaves but are no more relevant, how do you feel?
That's why I talked about "clout" earlier, it's something that I have taken my time to study, the rise and fall of people. There is a saying that whatever comes fast don't last and what takes time tends to last longer, I never wanna rush this thing because I know that what's meant to be will be.
Talking about music and lyrics, what your secret to writing songs?
I think a lot of it has to do with experience, I write mainly about stuff I've seen with my two eyes.
2020 was a tough year for many artistes as there were no shows and events that could help bring in income. How did you handle 2020?
For me as an up and coming artist, the shows I do right now don't really bring in enough income, so that's why I just stay recording music and trying to get that breakthrough song.
What advice do you have for the upcoming artistes out there?
The same thing I tell myself: stay focus and don't give up, what's meant to be will be.
If you are asked to choose one which will you choose being a singer or just a songwriter?
I'll definitely say songwriting because that's one thing I'm truly blessed with. I'm not the best singer nor the best rapper not even close but I sure can write them something they can deliver diligently.
What should we expect from you this 2021?
More music and more contents (videos, interviews and others)
How has it been living in the United States and releasing music? How do you manage it, and what has been your biggest challenge so far?
So far I'll say it's been a blessing because back when I was in Nigeria doing this music stuff, there wasn't any support financially and it seemed like it wasn't gonna work, but over here though still independent, I still manage to see ways and stuff to do to fund my music.
When is your new EP/Album dropping?
At the moment there is no exact date yet but it's coming this year God willing.