Why was Makanaki, in 'King of Boys 2', Raised from the Dead?
Posted on September 8, 2021
BY FRANCIS ONWOCHEI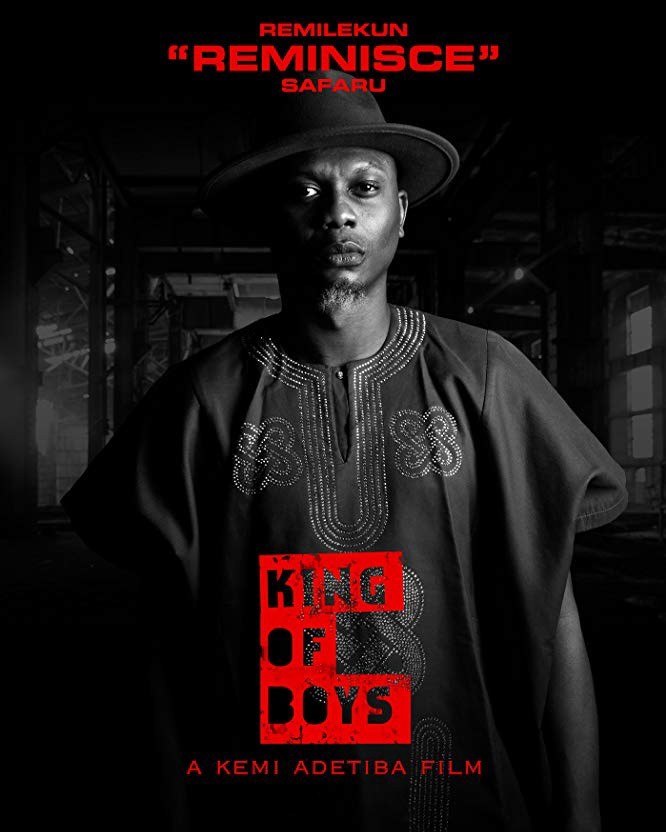 I cannot afford neutrality in discussing Kemi Adetiba's King of Boys: both the original and the sequel. In every respect, it is an example of motion picture works that should dominate the environment soon enough and travel successfully. It takes a pride of place as the first Netflix original commissioned series in Nigeria.
King of Boys as a feature film thrilled Nigerians when it was released by same writer/director in 2018. The Part Two:  King of Boys: The Return of the King, a six- episode drama/thriller, dwells on power, control, loyalty, the underworld, crime and politics.
Let us consider the plot, screenplay and other appurtenances. Whether writing a novel, documentary, feature film or TV series, it is still a story. Since we are on an emotional journey, a good story in my view must find the centre of emotional connection. This one did, significantly.
From the times of Shakespeare, Christopher Marlowe, and John Webster, the three-act structure had been in use. However it was Syd Field who emphasized its uniqueness in screen play which deliberately divides narrative fiction into three parts. Set up, confrontation and resolution. When further broken down, one will be dealing with inciting action, usually first turning point, all is lost moment, climax and resolution.
In the light of the above, I hold that Kemi Adetiba's King of Boys: The Return of the King demonstrated nearly excellent creative acumen as core competence.
King of Boys: The Return of the King is a story about Eniola Salami (Sola Sobowale), who returns to Nigeria after a 5 year strategic/planed exile with an affirmed desire to become governor of Lagos state on her return, while dolling out revenge on both her underworld rivals led by Odudubariba (Charles Oputa) and political opponents spearheaded by first lady, Jumoke Randle (Nse Ikpe Etim)
There was, agreeably, excellent casting led by Sola Sobowale and her superb delivery. The other top players – Nse Ikpe Etim, Richard Mofe Damijo, Bimbo Manuel, Taiwo Ajayi Lycett, Akin Lewis, all set their talents literally on positive fire, blazing with top notch control, diction, carriage and high level performance. Unfortunately, Ade Tiger (Titi Kuti) and Charlie Boy were not convincing enough for me. Both sounded too on the surface, milquetoast, lacking desired depth and grit that their important characters required.
Perhaps Charlie Boy could do without his habitual range of rings, make up and mannerisms which came across like a sissy.
On casting still, the elders in Rev Ifeanyi (Richard Mofe Damijo)'s church did not have any presence; they could have served better as extras in the auditorium.
I have never been more impressed with attention to detail in production design costumes and properties. The project ticked all the right boxes in this regard.
The photography was also quite impressive. It's my considered opinion that once a story is gripping, one will nearly ignore other key elements. However, I noticed a few forgivable line crossing and did not quite agree with the lighting design in the Baba Alawo's scene. Also, the Makanaki (Reminisce) scene when he raided Odogu Marley (Ill Bliss)'s warehouse.
The Return of the King had some of the most amazing inner and outer dialogues, which advanced the plot and helped to reveal different character traits from the talents.
Native Igbo and predominantly Yoruba languages were effectively deployed, showing tension and exact mood where necessary.
Imagine the opening scene between Taiwo Ajayi Lycett and Nse Ikpe Etim. Simply exceptional.
Then Sola Sobowale and her second confrontation with Akin Lewis. "People like us don't have the pleasure of peaceful death". "It is inside the darkest pot that one cooks white rice".
Sadly, I hold the view that there was too much focus and dialogue for the fact-finding journalist (Efa Iwara), who, by the way, had a brilliant performance.
Sound, in all its forms, make actions really believable. It is very useful in enhancing our total experience in motion picture works. The human sound and music in King of Boys: The Return of the King was commendable, though more attention should have been paid to sound effects, especially the shootout scene involving Makanaki's boys versus Salami's team, after the gubernatorial debate. I have not stopped wondering how Salami and Ade Tiger escaped.
Finally, while I cannot quarrel with the creative license of a director, my curiosity was fueled with the biggest reversal and resolution when Makanaki was crowned. And I still wonder that he did not revenge by killing Salami when he could. (Makanaki had been killed in the feature version). He will later dramatically take over reins from Salami. A plotting error?
The Return of The King, a Netflix first commissioned seven-part series was spectacular and brilliantly made. Our publics and particularly filmakers ought to see this series for different reasons . Very highly recommended.
PS: Am I the only person that is surprised by the persistent use of musicians in key roles in our movies? (dem don grab our jobs finish o)!!
Big salute to Kemi Adetiba for a job well done.
Francis Kanebi Onwochei is a Nigerian actor, film director and line producer. He is known for "Ripples" (TV Soap, 1987), "Checkmate" (TV Series, 1991-1994), "Hostages" (1997), "Raging Storm" (1998), "Saving Alero" (2001), "Tango With Me" (2010), "Conversations at Dinner" (2013), "Adventures of Turtle Taido" (Animation-TV Series, 2015), "93 Days" (2016), and "Battleground" (TV Series, 2017).Onwochei is an alumnus of London International Film School, and DW Television Training Centre, Berlin, Germany.