Wife Sends Husband Away, Replaces Him With Lover
Posted on April 21, 2022
MICHAEL AKINOLA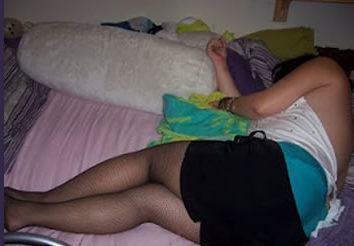 A businessman, Bolaji Animasaun, most probably did not bargain for what happened to him in Ibadan, Oyo State, after he brought a divorced woman, Faith, gave her accommodation and eventually turned her as his wife.
P.M.EXPRESS reports that the lover turned wife, Faith, eventually intimidated, sent him away from their matrimonial home and replaced with her lover before going into hiding.
An embattled Animasaun has gone to Mapo Grade 'A' Customary Court in Ibadan, Oyo State, seeking for the dissolution of the marriage with his purported adulterous wife, now Kadijat for throwing him out of his home.
The man, Animasaun, who is an oil merchant, lamented before the Court that his embattled wife in the past did some evil things to him and had constantly threatened his life.
"I met Faith, now Kadijat, in January 2020, when I gave her accommodation because she was divorced from her first husband."
"I gave her three rooms and provided for her and two children. I got married to her on 20th July, 2020," the businessman told the Court.
He alleged that his wife started exhibiting her adulterous lifestyle after a few months of marriage.
"One of her lovers harassed me. I was forced to relocate to a village in Ido, a suburb of Ibadan."However, I was surprised when I went to my house later and I found out that her lover, Fahad, moved into my house. I was mad and reported the matter at the Oluyole Estate's Police station."
"My lord, she broke into my safe, stole 2,450 dollars, gold-silver wrist watch, N12 million worth Mercedes Benz and some other valuables," he said.
However, the respondent was neither present in Court nor represented by any lawyer for the suit filed in 2021.
The President of the Court, Ademola Odunade, subsequently adjourned the matter until 1st June, 2022, for the defence despite the fact that the wife has not showed up before the Court since the matter started.
While the matter is still in Court the wife was said to have continued to live with her lover in the embattled husband, Animasaun's house.