Wole Soyinka Honoured With Grand Performance Of 'Death and the King's Horseman'
Posted on November 21, 2016
MICHAEL AKINOLA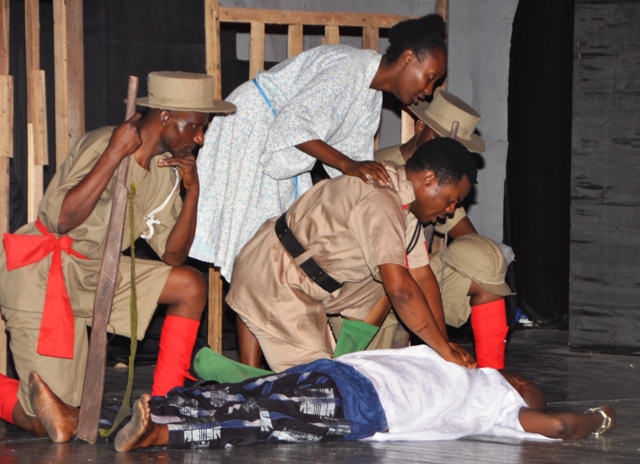 The National Troupe of Nigeria on Sunday at the National Theatre, Iganmu, Lagos put up a show stopping performance of one of Professor Wole Soyinka's most performed plays 'Death and the King's Horseman'.
The play was staged to commemorate Professor Wole Soyinka's winning of the Nobel Prize in Literature in 1986 and 40 years of the publication of the play -Death and the Kings Horseman.
The Performance yesterday was witnessed by the Honourable Minister of Information and Culture Alhaji Lai Mohammed; Permanent Secretary in the office of the Head of Service Mrs. Ibukun Odusote, and so many arts and culture stakeholders including Oba Gbenga Sonuga and Olori Peju Sonuga, Odia Ofiemun, Ben Tomoloju, Lari Williams, Francis Onwochei, Mahmood Ali-Balogun, Segun Adefila, Jahman Anikulapo, Toyin Akinoso, Alhaji Wase Kareem and Professor Soyinka's son Makin Soyinka.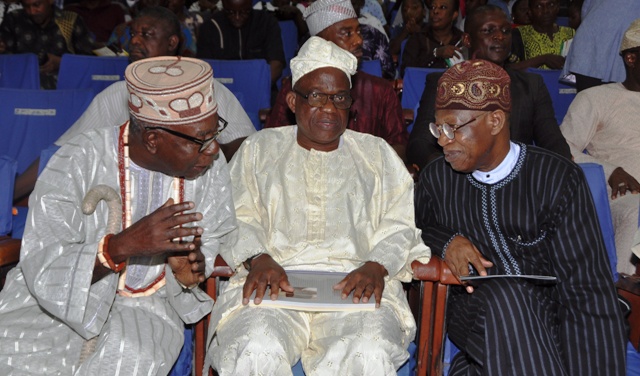 Artistic Director and Chief Executive Officer of the National Troupe Mr. Akin Adejuwon had explained that the staging of the production is more propitious because it is 30 years this year since Africa and indeed the world joined Nigeria in celebrating Professor Wole Soyinka's award of the Nobel Prize for Literature.
Information and Culture Minister Alhaji Lai Mohammed recalled how with the winning of the Nobel Prize in 1986, Professor Soyinka became the first African to be awarded a Nobel Prize for Literature.
"This is a feat that is worth celebrating and we have chosen one of his epic plays, which incidentally was written 40 years ago to celebrate the literary icon" the Minister said.
Also, the Minister used the opportunity of his welcome address to reiterate the Buhari administrations commitment to creating the enabling environment for arts, culture and tourism to thrive in Nigeria.
"I believe that once we create the enabling environment, the Creative Industry and this includes the performing arts will be optimally and gainfully harnessed to uplift Nigeria's economic development," the Minister added.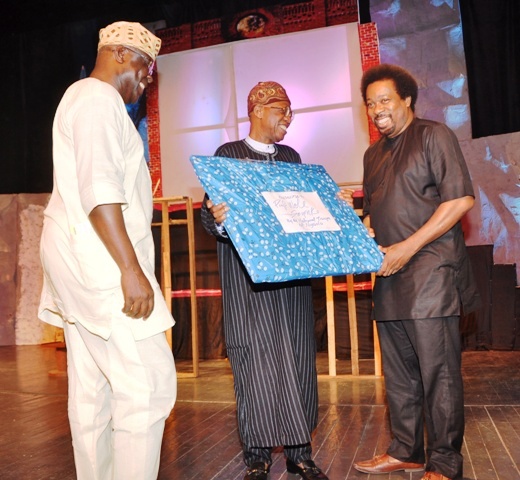 Aside the command performance of the play that was directed by Mike Anyanwu, there was an exhibition in honour of Professor Soyinka and a special stampede on '40 years of Death and the Kings Horseman' held in collaboration with the Committee for Relevant Arts (CORA).