World Press Freedom Day: 4th Estate Reporters Publisher, Njoku Salutes Nigerian Journalists, Commends Patriotic Media Friendly Imo Leaders
Posted on May 3, 2022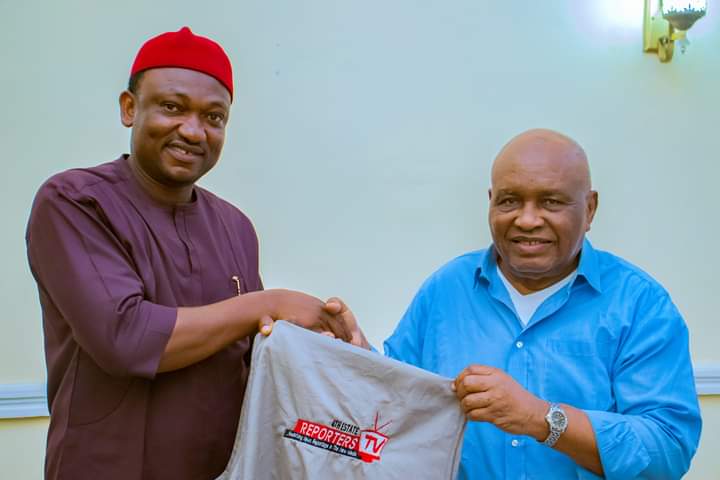 As the world celebrates World Press Freedom Day Tuesday, May 3, 2022, the publisher of one of the fastest growing online media platforms, 4th Estate Reporters, Njoku Macdonald Obinna, has saluted the dedication and resilence of Nigerian journalists in discharging their duties in the wake of insecurity, lack of insurance coverage and threats to life, amid poor renumeration.
In a message signed by the cerebral Publisher and media Consultant, he said, "We join millions of journalists, members of the 4th Estate of the realm and other well meaning media Practionners around the world as we celebrate the 2022 World Press Freedom Day, an annual epoch-making event which is observed on every May 3 to celebrate the fundamental principles of press freedom, and to defend the media from unnecessary attacks".
"As a corporate and independent media organisation, we have continued to use our widely read and followed news platform to educate, inform and entertain our readers while holding government at all levels and her functionaries accountable to the people."
"We thank our numerous readers, followers and a number of kindhearted individuals, who have played supportive roles in encouraging our efforts as we continue to remain proactive and active on the cyberspace while discharging our social responsibility to the public."
"For want of time and space, we may not be able to mention all patriotic and media friendly Nigerians and Imo A- list personalities, who have supported us in one way or the other, but these few have remained consistent and predominate in extending their good hands of love in fellowship and media partnership.
✅ His Royal Majesty, Eze Dr. Amb. Chukwudi Jude Ihenetu –
(Ezeigbo Ghana, Global Peace Ambassador)
✅ His Royal Highness, Eze Ndubueze Maduabuchukwu (Uburu ll of Abba)
✅ Ogwuaga Abba Eze-elect, Nze Obinna Akwiwu (Oshimiri lll of Abba)
✅ High Chief Johnbosco Ozigbu, PhD.
(Ogwuaga of Ogwuaga)
✅ Rt. Hon. Amara Iwuanyanwu
Deputy Speaker, Imo State House of Assembly
✅ Chief C.C. Onuoha (Omeiheukwu)
(Sustainable leadership expert and doyen of grassroots politics in Okigwe zone)
✅ Chief Sir, Jeff Uju
(Akurulo of Abba)
Founder, Hands of Comfort International Foundation, USA.
✅ Distinguished Rt. Hon. Jones Onyereri, KSP
Frontline political aspirant, Imo West Senatorial District.
✅ Hon. Barr. Harrison Nwadike
APC major contender for Nkwerre|Isu Federal Constituency.
✅ Hon. Kingsley Echendu
Frontline PDP aspirant for Nkwerre|Isu Federal Constituency.
✅ Chief Ugonna Ozurigbo
Honourable member representing, Nkwerre|Isu|Nwangele|Njaba Federal Constituency.
✅ Dr. Fabian Ihekweme
Imo pioneer Commissioner for Foreign and International Affairs|Boardroom political strategist|PDP Chieftain.
✅ Prof. Francis Dike, SAN.
Fomer Attorney- General of Imo State.
✅ Prince Christognus Ugochukwu Okoro(Agbara Ahurugbo Okoko)
Imo critical Stakeholder| Respected community leader
✅ Nze Barr. Franklin Iwunze (Ogbuagu Nkwerre)
APC frontline aspirant, Nkwerre State Constituency.
✅ Nze Ojukwu Casmir (Akaraka Nkwerre)
Industrialist | Community leader.
To all online and print media houses that have continued to support our brand; PM Express, Opera News, Sahara Reporters, The Punch, Nigerian Horn, Nairaland, Statesman, My News Corner, L-Climax Int'l Magazine, The Big Truth, our gratitude remains eternal.
We deeply thank you for not allowing our voice to be gaged or go out of circulation.
Happy World Press Freedom Day!
– Njoku Macdonald Obinna
Editor-in-Chief | Publisher,4thestatereporters.ng