ACTDF Set To Unleash Gifted Singers, Actors And Dancers
Posted on August 10, 2017
FUNSHO AROGUNDADE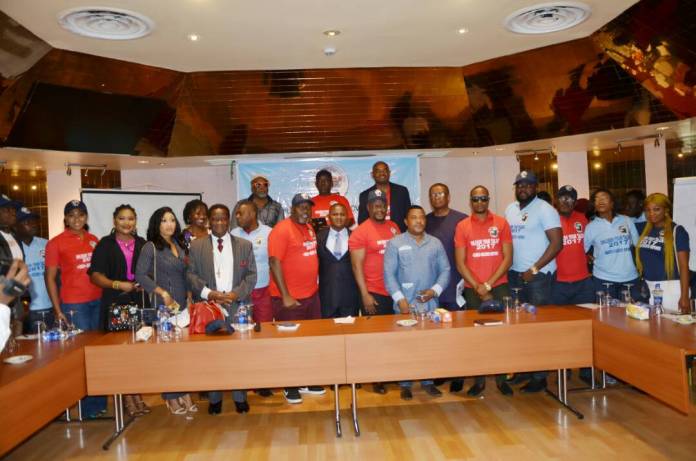 As part of its core objectives of touching human lives in a most spectacular way, African Children Talent Discovery Foundation (ACTDF) on Monday announced a new talent competition tagged "ACTDF Unleash Your Talent".
The nationwide talent hunt, unveiled at a media ceremony in Lagos, seeks to discover and expose raw talents in singing, dancing and acting.
Speaking at the unveiling, Engr. Noah Dallaji, President, ACTDF said  Just the Foundation go round scouting for talents and helping them earn a living, they also believe that harnessing these human resources could help improve tourism.
He noted that the competition has been cued into this year's United Nations General Assembly Summit which has tagged the year 2017 the "International Year of Sustainable  Tourism For Development."
"We shall hopefully be in the United States come September to expose the potentials in our youths and practically show how we could use it to drive the tourism sector in Nigeria through our various slated side events and general meetings," Dallaji.
He disclosed that auditions will take place in Lagos, Enugu, Port Harcourt, Abuja, Nasarawa, Ibadan, Ekiti, Bauchi and Kaduna.
These zonal auditions will take place between August 17 and 19.
Three winners will emerge from each zone and they will all compete at the grand finale in Port Harcourt, Rivers State in September.
The winners at the grand finale in each category of singing, dancing and acting will win contracts valued at N1 million plus cash prizes.
They will also be taken to New York for the United Nations General Assembly Summit.
The first and second runners-up will also get contracts worth millions as well as cash prizes.
"We look forward to hosting a successful event that will give our teeming youths a chance to celebrate life and enjoy it to the fullest," said Dallaji.
Also speaking at the unveiling, Bishop Godwin Elomobor, presiding pastor of New Generation Bible Ministries, commend the foundation especially its president, Engr. Dallaji for his commitment to the alleviation of the plight of the underprivileged.
The clergy enjoined everyone to support various causes of the foundation so that many lives could be touched.
Present at the unveiling event to support the initiative were some movie and music stars, many who are celebrity ambassadors of ACTDF including Segun Arinze, Ejike Asiegbu, Lilian Esoro, Tonto Dikeh, Faze, Kate Henshaw, Ejike Asiegbu, Alex Usifo, Yemi Blaq, Baba Fryo, Ifeanyi Dike, Thelma Okoduwa and Sound Sultan.
ACTDF, a non-governmental organisation established in 2008, has for several years undertaken community projects and granted educational scholarships to over 2,500 young Nigerians.
Aside been the only NGO in Africa to have gotten accreditation by the UN to officially hold side events at the UN Summit, ACTDF is also the only NGO on the continent to have established the sister-city linkage programme between Oakland City in US and Bauchi State in Nigeria.
This has led to well over 1000 students, cut across Bauchi and other states in Nigeria benefiting from a scholarship programme to study both in the United States and in Nigeria.