Aisha Buhari Tasks South West Governors' Wives On Women, Children Health Issues
Posted on February 6, 2018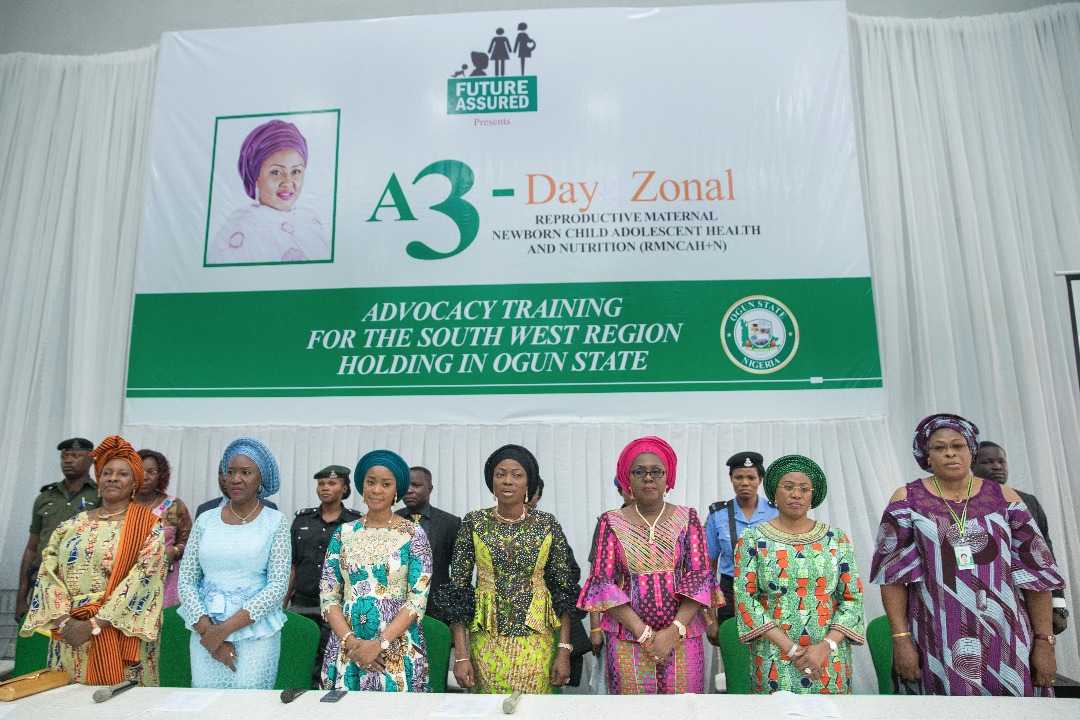 The Wife of the President, Mrs. Aisha Buhari has called on the wives of Governors of the South West States to continue to collaborate for the improvement in the health and well being of women and children.   
Mrs. Buhari, who was represented by the wife of the Speaker of the House of Representatives, Mrs. Gimbiya Dogara, stated this at a three-day training workshop on advocacy for Reproductive, Maternal Newborn, Adolescent Health and Nutrition (RMNCAH+N) in Abeokuta Ogun State.
According to the President's wife, it was important that everyone takes responsibility and strategic action to address those concerns in their immediate environment.
Earlier, the wife of Ogun State Governor, Mrs. Olufunso Amosun said no woman should die in the process of giving birth and neither should children die in the process of coming to life.
Therefore, she advocated that adequate healthcare facilities and right nutrition are essential and they (Governors' wives) should all strive and work towards attaining this.
The workshop is a follow up to commitment made by the founder, Mrs. Buhari's foundation and the wives of governors at a stakeholders meeting held in Abuja in October 2017.
The 2017 event was held to build alliances that will help strengthen advocacy for RMNCAH+N at the state level.
Also present at the Ogun State event were all the South Western State governors' wives including Mrs. Amosun (Ogun State), Mrs. Feyisetan Fayose, (Ekiti State), Mrs. Betty Akeredolu, (Ondo State), Mrs. Sherifat  Aregbesola (Osun State), Mrs. Bolanle Ambode (Lagos State), and Mrs. Janet Adeyemo, wife of Oyo State deputy governor) representing Mrs. Florence Ajimobi.
Also at the workshop were their technical officers and the Executive Secretaries of the various States' Primary Health care Development Agencies.