Amina Oyagbola Wasn't Sacked, Resigned Voluntarily -MTN
Posted on December 24, 2016
AISHA ABUBAKAR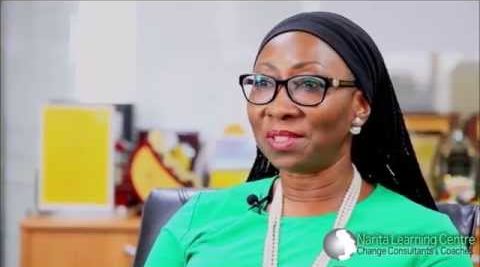 MTN Nigeria has denied reports that it sacked Amina Oyagbola, its former human resources and corporate service executive, for her role in the alleged bribing of Nigerian authorities to reduce its fine.
The telecom giant, in a statement on Friday, said Oyagbola made the "voluntary decision to resign after serving MTN for 12 years as the longest serving director".
The company denied once again allegations that it paid bribe to have the fine slashed from N1.04 trillion to N330 billion.
The full statement reads: "Our attention has been drawn to a report published on December 23, 2016 by an online website – about our retiring Human Resources and Corporate Service Executive, Amina Oyagbola.
"To be clear, we state without equivocation that the story is untrue, malicious, defamatory, with the goal of damaging our hard-earned reputation, as well as that of our highly respected executive, Amina Oyagbola, who has served our company for 12 meritorious years.
"To address the issues raised in the article: As we have stated at various times in the past, we categorically deny the accusation that MTN (or its employees) offered a bribe to a government official over the NCC fine.
"Secondly, there is absolutely no truth to the accusation that Mrs Amina Oyagbola who is our Human Resources and Corporate Services Executive was fired. She made the voluntary decision to resign after serving MTN for 12 years as the longest serving Executive, during this period she also served as a Director on the boards of the MTN Nigeria Foundation, MTN Benin and Visafone.
"Amina Oyagbola has made the decision to take a well-deserved break after almost 30 years of providing her leadership skills and expertise to various multinational organisations in corporate Nigeria.
"In conclusion, we would like to reassure our customers and stakeholders in the public and private sector that MTN continues to subscribe to the highest ethical standards in all its activities.
"We take great pains to ensure that we do business with honesty and integrity, and cherish our reputation. As such we will be considering all options (including legal) to redress this grave injustice against our brand.
"We want to take this opportunity to call on the publishers of the said article to immediately retract this falsehood and issue a public apology to MTN and Mrs Amina Oyagbola.
Oyagbola had resigned from the South African firm last week.
But the online report, which claimed to have relied on an insider source from MTN and some powerful people in Abuja, said Oyagbola was sacked for her role in an alleged N500 million bribery of President Muhammadu Buhari's Chief of Staff, Mr. Abba Kyari, so that the fine slammed on it could be slashed.
MTN was fined N1.04 trillion ($5.2 billion) by the Nigerian Communications Commission (NCC) for contravening regulatory issues regarding registration of Subscribers Identification Module (SIM) cards.
The fine, after several interventions, which included the visit of South Africa's President Jacob Zuma, was later slashed to N780 billion, and later N330 billion.