Comedy Central "Grab The Mic" Comedic Talent Search Moves To Jos
Posted on October 25, 2017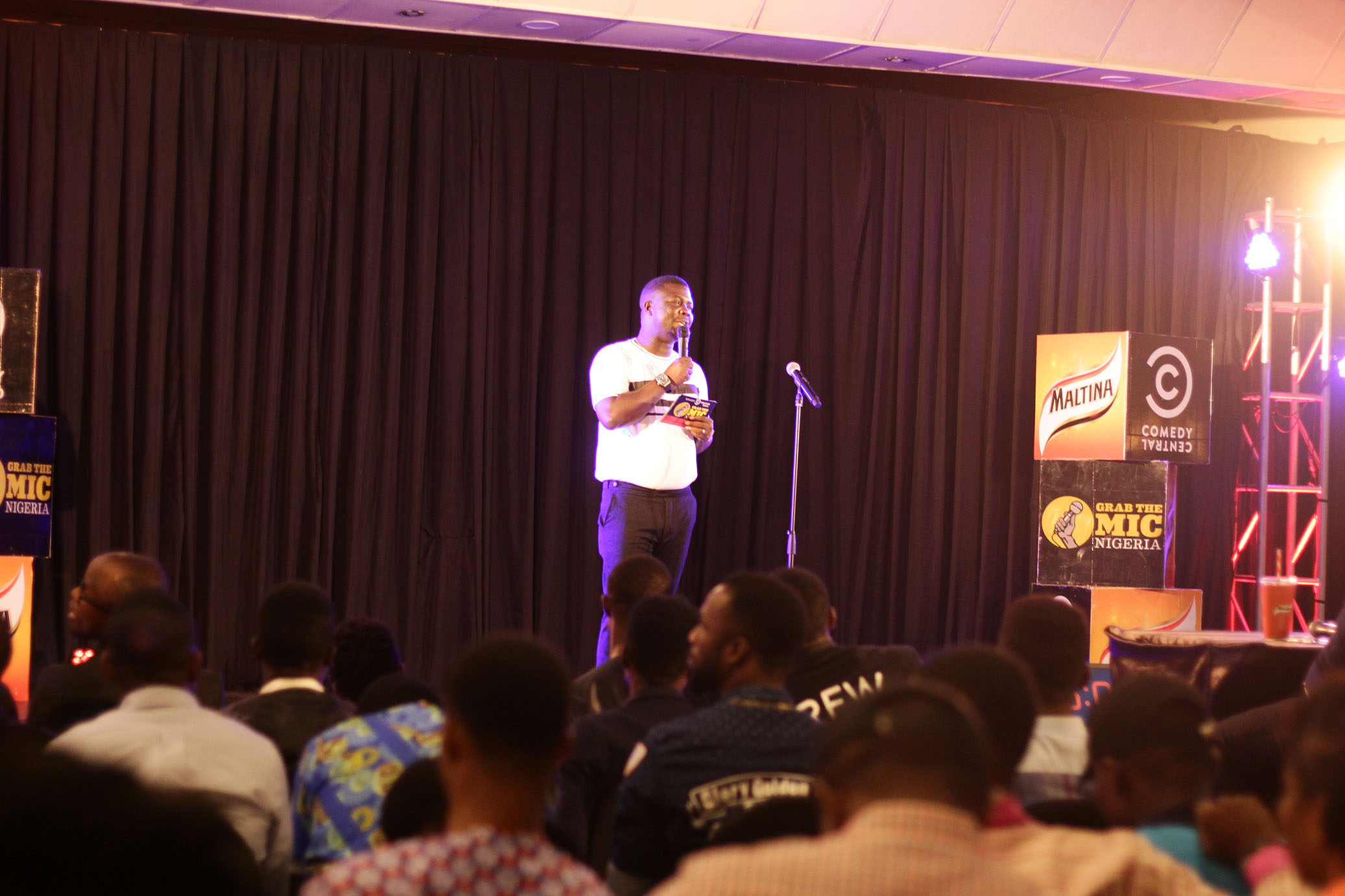 The Comedy Central Grab The Mic Comedic Talent Search train will hit the city of Jos this weekend for the concluding leg of its nationwide auditions.
The audition will hold at the Silk Suites Hotel on Saturday, October 28.
The event, which leads up from the Lagos and Port Harcourt auditions, is scheduled to kick off at 9am and carry on till 3pm.
Comedy Central and Maltina will comb the city of Jos in search of the next Nigerian comedy super star.
The eight outstanding talents who make it past the judges in the first round will perform to a live audience at a pop-up comedy club hosted by comedian Seyi Law from which the top regional finalists will emerge.
Amateur comedians stand the chance of winning the Grand Prize of N1.5 Million and the chance to share the stage with veteran comedian Ali Baba.
All the participants need to do is put together their best comedy materials and make their way to the audition venue.
Ali Baba, alongside Rhythm FM OAP and comedian Osama, as well as Kevin Pam, winner of Big Brother Africa 2009, will be the judges at the audition.
Contestants will be evaluated based on their comedic skills, confidence and originality.
Grab The Mic is a Comedy Central initiative aimed at discovering budding local comedy talents.
It is Comedy Central's first ever-live activation in Nigeria.
Successful acts from these three regions will converge in Lagos for the grand finale.