Don Ebubeogu Inaugurated As Onitsha Chamber Of Commerce President
Posted on August 10, 2017
MICHAEL AKINOLA
Don Ebubeogu, the Managing Director and Chief Executive Officer of Tiger Foods Limited has been inducted as the new president of Onitsha Chamber of Commerce, Industry, Mines and Agriculture (ONICCIMA).
Ebubeogu was inaugurated on Wednesday as the 12th president of ONICCIMA at a well attended event held at Dolly Hills Hotel, Onitsha, Anambra State.
The event, which had Igwe (Dr) Alfred Nnaemeka Achebe, Agbogidi, the Obi of Onitsha as the Royal Father of the day and Chief Oranu Chris Chidume, MD/CEO, Krisoral Group, as chairman, saw a cross-section of industrialists across the country attending to felicitate with Ebubeogu.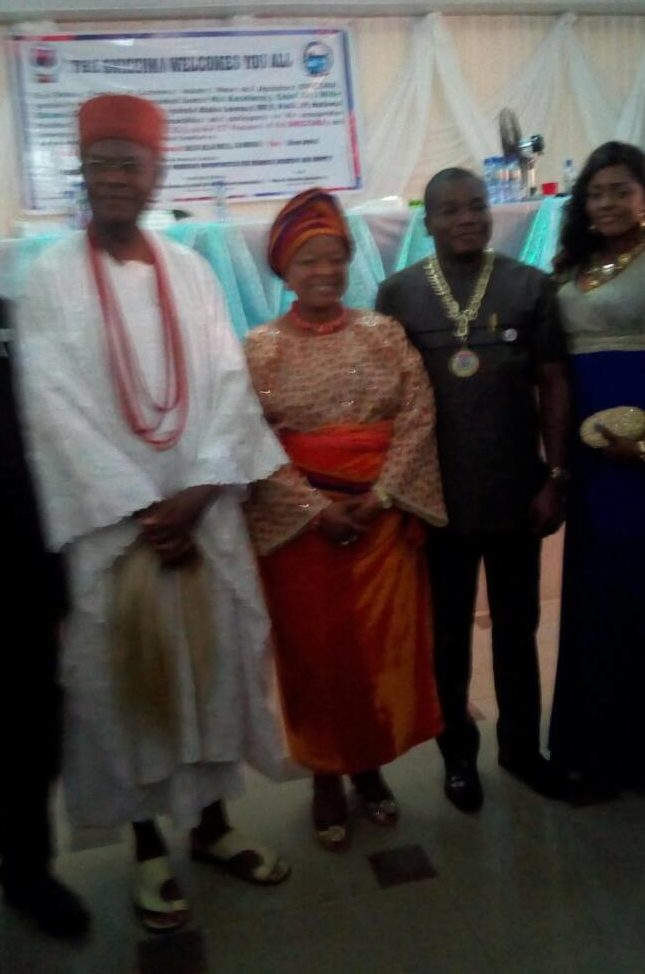 Speaking after his induction, Ebubeogu promised to continue from where the former president, Pharm. Uche Apakama stopped in the pursuit of the objectives of ONICCIMA.
He assured that he will undertake wide range of activities which will include the promotion, protection and development of all matters affecting business leading to the repositioning of the association.
The National President of the National Association of Chambers of Commerce, Industry, Mines and Agriculture (NACCIMA), Iyalode Alaba Lawson, MFR, who was the Special Guest of Honour, congratulated the new ONICCIMA president and expressed confidence in him taking the Chamber to the next level.
The state governor, Chief Willie Obiano, who was represented at the occasion, sent a warm felicitation and also wished the ONICCIMA president a fruitful tenure.
The governor encouraged the Ebubeogu to bring his rich and shrewd managerial and leadership experience to bear on the Chamber.
The inauguration was spiced with a lecture titled, "Commercial Agriculture Value Chain: Providing Opportunities for Economic Recovery and Growth", and delivered by Prof. Charles U. Onugu, Dean, Faculty of Agriculture, Nnamdi Azikiwe University, Awka).
On June 29,  Ebubeogu was announced as the new helmsman  of the Chamber given his experience as a seasoned industrialist who is rooted in the Onitsha industrial and business community where he superintends a flourishing food and beverage conglomerate, Tiger Foods Nigeria Limited.
His resourcefulness has led to the company becoming one of the sector leader in the food industry sub-sector within the South east axis with thriving branches in a number of African countries namely Liberia, Ghana and Cameroun.
He is expected to replicate in ONICCIMA his success story in Tiger Foods.
Proud of his achievements so far, Ebubeogu's alma mater was also represented at the occasion to identify with one of their own.
He was presented with an award by members of AHOBA 85′ (C-SET) in recognition of his outstanding contributions and service to the association.